Are you looking for a suitable result to ameliorateproductivity and effectiveness of your association?
Most facilities are carrying out their day - to - day operations manually from a long time thus making the operations tedious and time consuming but now the changed scenerios make the facilities to look forward for more innovative solutions to streamline their facility operations.
The solution is that there are many solutions available now which can help them streamline various facility operations.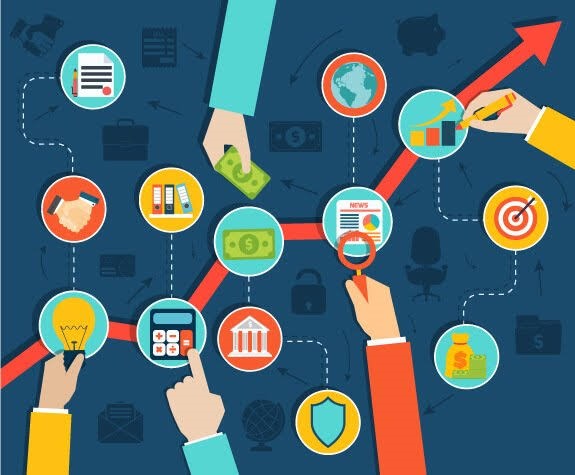 In this article, we will discuss about such solutions which can streamline your facility operations thus improving efficiency.
What is Electronic Visitor Management Solution and some Reasons your facility needs a Visitor Management Solution?
Every organisation carries out various processes on daily basis and the primary goal of every organisation is to achieve an overall organisational efficiency. There are various types of managed facilities out there, and each has its different needs. Various facilties such as -
• Hotels
• Schools
• Business organisations
• Salons and many more….. looks for positive workplace environment in their organisations.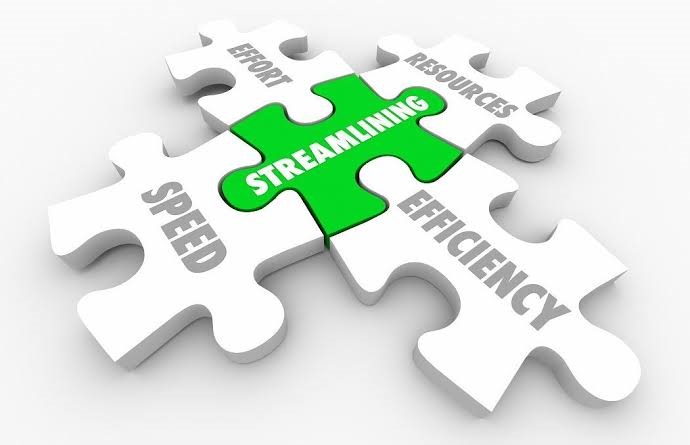 What is a Electronic visitor management system?
A visitor management system keeps track of guests and visitors at your building. When we think about visitors who visits to your building, there seems the need of monitoring and recording their activities . Many businesses still rely on outdated manual systems to track and welcome their visitors. During the current situations of COVID pandemic, businesses are adapting new and innovative technologies which gives rise to the gaining popularity of touchless visitor management solutions.
Implementing a modern electronic visitor management solution-
Digital visitor management software and apps can modernise and streamline your organisational operations. A Visitor Management Solution comes with various features that can streamline the organisations thus improve efficiency–
1. Visitor Management System enhances Security level–
• The visitor management system allows only authenticated visitors to enter in the workplace. • The details of the visitors, name, the purpose of visiting, is printed on the badges along with photo of the visitors.
2. Touchless visitor digital check-in– 
• Pre- registers the visitors making the check- in process convenient and smoother thus eliminating the need of outdated pens and paper logs.
• It make use of digitally screening of the visitors with face recognition.
3. Better visibility using visitor tracking app–
Visitor management software solutions help capture, track and store visitor information thus ensuring better visibility of activities.
4. Streamline cumbersome and manual processes–
• Huge expenses of long reception desk lines and register log books seems burdensome that the busnesses can't afford now. • Digitize the reception area thus creating a WOW visiting experience.
5. Meet safety and compliance requirements-
Every facility is required to collect and record information about everyone enters the building thus ensuring complaince. The cloud based digital solution can lead to consistent complaince and visiting experience by managing various sites from single platform.
6. Emergency preparedness–
Keeps bird's eye on visitors who is in the building and their activities thus improving response time during evacuation process.
7. Eliminates Paperwork–
• Eliminates the need for outdated paper-based visitors registration. • It ensures paper free eco- friendly environment within premises.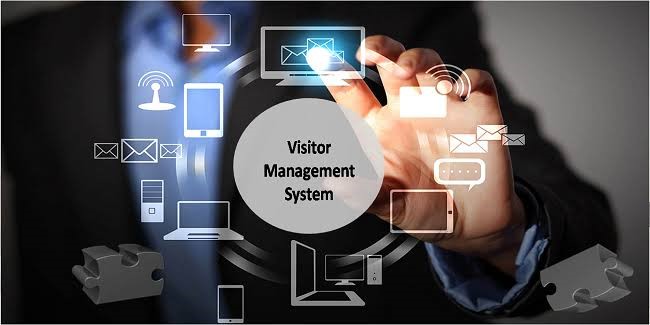 What are various Visitor Management Solutions and how can different facilities streamline their operations with a Visitor Management Solution?
A visitor management system (VMS) can help keeping businesses, schools, healthcare services, or other industries more organized and efficient. Different solutions to streamline operations with visitor management–
Visitor Management Solution for Events–
VMS is an optimal solution that can be used by event organisers to manage various events at their workplace. It helps in managing bulky uploads and pre registration of attendees of events.
• Self Check-in to the building-
Eliminating the long queues and waiting lines in the lobby area, the attendees can self check-in without wasting their precious time in filling manual visitor logs.
• Post Event Follow-ups–
After the event, the host wants to get feedback from their attendees to analyse succession of event. Traditionally, outdated sign in registers are used to carry out the process but those manual books seems to be error prone and may provide inadequate irrelevant information to the host.
These issue can be solved by using the digital visitor management check-in software. The host can effectively manage post event follow ups as the information of attendees is stored on the computer which can be used for future references.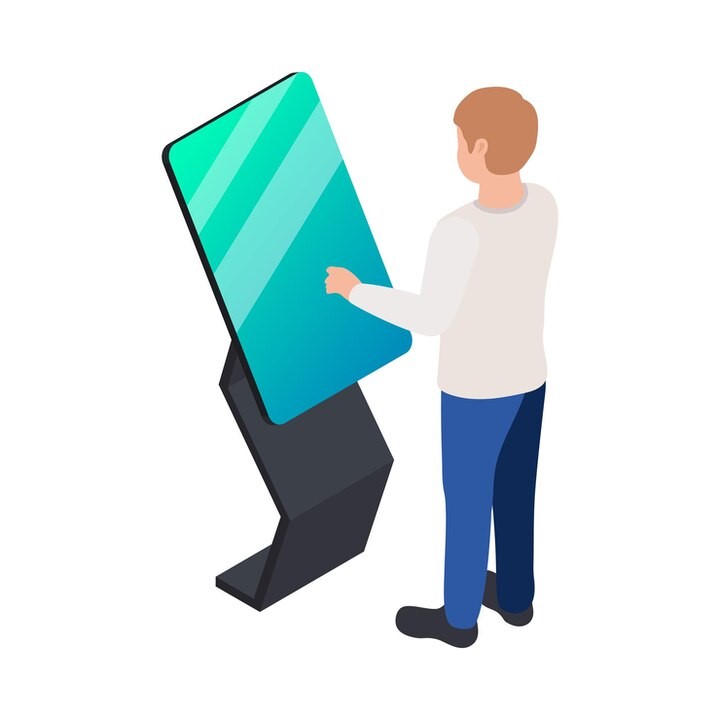 Electronic Visitor Registration System-
Visitor registration is the process of registering, monitoring and recording visitors arriving at a location. The details of the guests, their name and purpose of visiting, their id etc is recorded in an organised manner for making future references thus ensuring security of the workplace.
• Customised visitor registration process with Visitor check- in system-
The first and foremost aim of every organisation is to provide a positive seamless experience to visitors by implementing a visitor check -in software that smoothen their registration and front desk process.
• With electronic visitor sign-in systems-
we have been provided with the ability to control registration flow at any time thus ensuring safety and efficiency of events in the organisation.
• Contact-tracing-The contact tracing system provides a user -
friendly check- in facility with adding their information, capturing a photo without need to be in contact with others thus ensuring workplace safety in this ongoing phase of pandemic.
Visitor Management Solution for front desk management–
The first impression really matters for representing a organised and professional image of an organisation. The first impression should be a good one and the fastest way to create a professional and modern front desk is to implement a suitable touchless visitor management soltion thus providing a seamless fron desk experince to the visitors. It offers self check-in features, sign NDA's and printed badges with complete details and photograph for easy identification ensuring safety from intruders.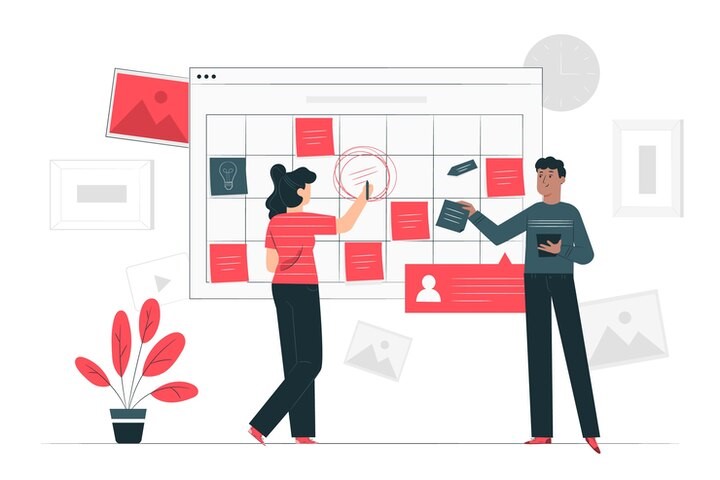 • Hotel front desk software–
A hotel front desk software provides with various digital features into one platform that can automate day to day front desk processes and tasks with ease and efficiency. The manual tasks of registration, form filling, recording information can now be performed much quicker and automatically using a hotel front desk software.
• More efficient multitasking-
Using front desk software, it is possible to make the receptionist deal with huge crowd of visitors in just few minutes without making the guest wait in long queues.
• Round the clock tasks and more hours in hands-
Every task can be performed much quicker and autonomously with front desk software thus saving much of the time of the receptionist that can be utilised in other important tasks.
• Faster Check-in operations-
When a guest arrives, using self check-in from smartphones, the receptionist can quickly confirm their reservation in the system so the guest can readily check into the room.
• Pre- reservation for online bookings
Visitor Management Solutions for Schools–
Within a school or college infrastructure, creating a secure & solid building is necessary to ensure a healthy learning environment. The security of the students and staff is always a thing of concern for school administration.
School Visitor management systems enable schools to monitor and track everyone who enters their buildings thus protecting the premises from any unauthorised guest or intruder.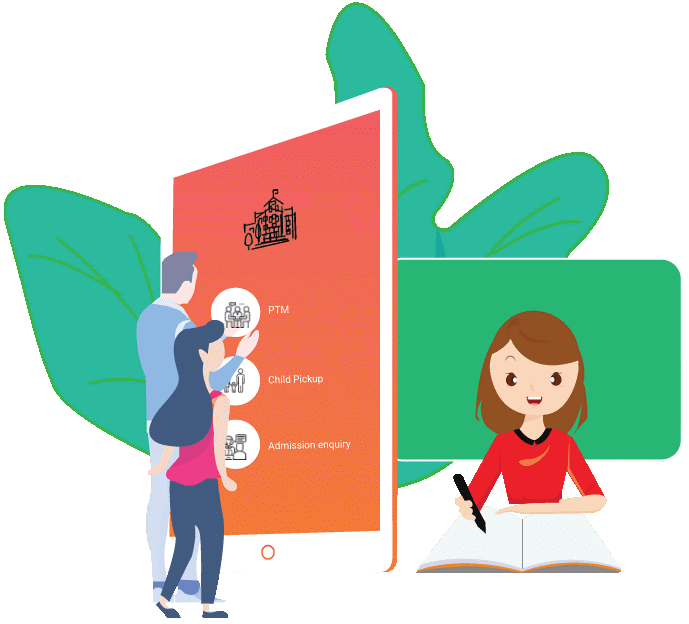 • Instant Host Notification-
Whenever a visitor arrives, an instant notification is sent to host for identification process. After confirmation, he/she is provided with a printed badge thus ensuring entry into the building.
• Monitoring student's activities–
Monitors students' activities when they check-in/check-out across the campuses.
• Safeguard The Premises and Increase Protection level-
Ensures no data duplicacy and provides with integrity and automated early dismissal process.
Visitor Management Solutions for healthcare services–
Visitor management is essential in hospitals and health care centres, providing visibility into the activities of who, when the visitors are entering their facilities. A visitor management system digitize the security systems of the hospitals improving the patient/ staff safety complaince and patient experience.
• Ensuring patient and staff safety: 
Visitor Management Systen for Hospitals helps a healthcare organization to control access to only authorised visitors to enter their waiting rooms, reception areas, and patient rooms.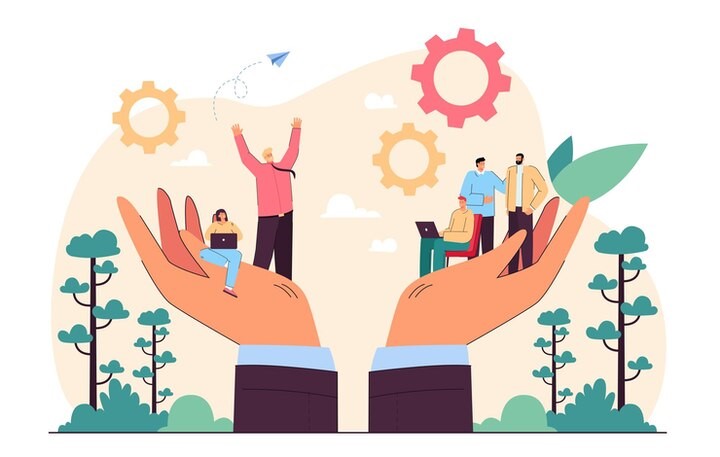 • Protecting high - value expensive devices:
Visitor Management Systen for Hospitals can help in management of high valued and technical equipments from any kind of damage and theft by tracking and monitoring visitors' entry into the building.
• Pre-registering & pre-screening of visitors:
The pre- registration and pre- visitor screening optimally streamlines the sign-in process thus reducing the risk of infection by providing touchless self sign-in feature eliminating the need to manually fill the registration form at the front desk.
Visitor Management Solutions for Offices
Over the years,the expansion of COVID epidemic gave rise to perpetration of touchless results to manage the clumsy tasks and robotization of frontal office operations therefore perfecting effectiveness and productivity.
• Visitor Management Software Process Work Flows –
Managing the details and tracking visitor information can be a burdensome and tediuos task if the outdated manual processes are used.But the process of managing and storing huge quantum of visitor information can be streamlined easily using a digital visitor management solution. Companies make use of a pall grounded touchless visitor operation management solution to do everything electronically creating a dependable, secure and error-free working terrain meeting the requirements of the organisation.
• Keep employees concentrated and secure -.
It keeps your team safe and focused on relevant tasks instead of spending much of their hours in handling visitors and verification
• Visitor Pass System -
When a visitor arrives, a visitor pass is issued to ensure entry into the premises with information such as visitor name, photos, date and time of arrival and other details. Within visitor management system, a digital visitor ID badge is printed to allow entry into the building. During the process of check-in, the visitors scan their QR code and pass is automatically printed by visitor badge system after the authentication process.
Visitor Management Solution and better security-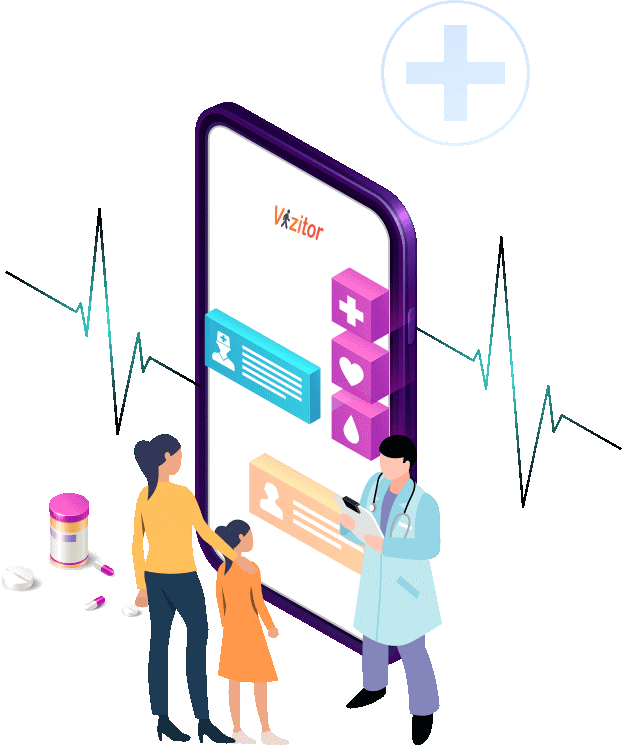 The reception is the first and most important area of security access in any installation. A visitor can be an meddler that can be proved trouble to the safety of the demesne.
• Controlled Access to the building and Pre-Verification of identity-
To control access to the building, verification of phone number through OTP, face recognition, visitor screening are used using visitor identification solution.
• Confined Access into premises-
For maintaining a secure workspace, identity of visitors is verified to restrict access into the organisation.
Wrap Up
The above are just a few of the ways by which Visitor Management Solutions can streamline and serve colorful day to day operations in different facilities while increasing productivity and efficiency. Implementing a suitable powerful solution like Vizitor can help adding an edge to your installation's success thus enhancing productivity.