Current is the age of modernisation, technology and innovation. The need of innovative softwares is fundamental to the productivity and effectiveness of different sectors.
As you enter the front door of hotels, what sight do you anticipate at the reception area? Hopefully, you may not expect to be greeted with a congested lobby with long waiting queues for check-in,busy bookings counters etc.
Rather, you would like to expect a comfortable, peaceful and digital environment which presents you with a unique brand image of the hotel.
How you serve and welcome guest at the front desk, will create the first memorable impression on your guests. Huge crowds of visitors at the reservation counter,long queues, congested waiting rooms translates to a negative image of your organization.
In the present ultramodern period, hotel officials and management face multitudinous challenges in offering a safe and memorable visit to their guests while streamlining their front office tasks.
There is a need to resolve various front desk issues and implement a right convenient solution to boost productivity of hotels.
Don't think much—- Every cloud has a silver lining.
Cheer Up!! The right and quality solution is touchless Hotel Front Desk Software. Hotel Front Desk Software is the technology or solution used to manage and streamline the front office operations in hotels, hostels and motels. It is a straightforward and quick solution for hotels to do their security check, and improve their efficiency and productivity.
In this article, we will cover how a hotel front desk softwares streamline the front office operations and brings more efficiency to hotel industries.
Points to go through
• What are various front desk issues and challenges faced by the hotel industry? What is the need of more innovative solutions to automate front desk operations?
• Introduction to touchless Hotel Front Desk Software and its features
• Other innovative softwares that helps in optimizing the front desk operations of hotels and restaurants
• Time to resolve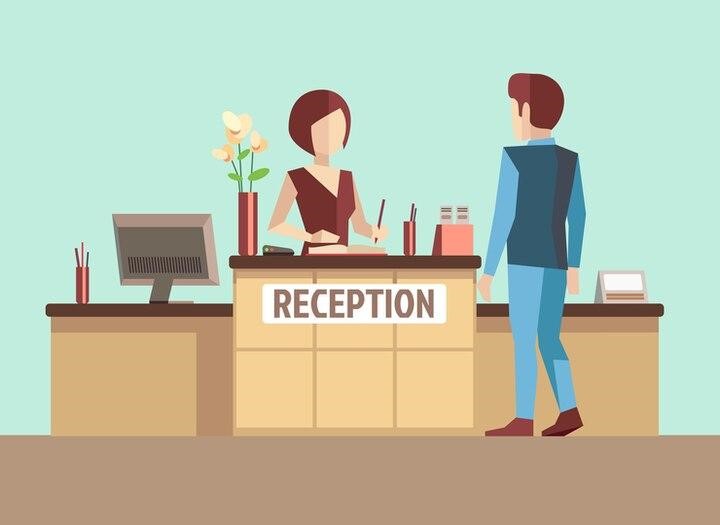 What are various front desk issues and challenges faced by the hotel industry?
Need of more innovative solutions
There is always a constant and steady inflow of visitors such as guests, salespersons,employees and others in a hotel. Individuals are constantly moving inside and outside thus making your hotel reception area always busy and congested. Various issues and challenges can arise affecting your front desk operations.
• Handling a reservation counter with a vast number of guests check-ins at a time seems to be a challenging task for receptionists and managing staff.
• Manually filling reservation and check-in forms can be a time-consuming and clumsy task. This exercise is really time-consuming and contradict to modern technologies.
• Welcoming a vast number of guests in a warm and friendly way may be not as possible as it seems to be.Sometimes, nobody is there to greet and welcome the guests
• Manual log books are error prone and outdated. Yes, it is. It takes precious time of guests to process their entry and make them wait in long queues presenting a negative first impression.
• Reducing the front desk traffic is one of the major concerns of the hotel managers to provide a seamless visiting experience to their guests.
• Maintaining reservation and booking records, addressing guests' queries, checking- in and out manually, assigning them rooms etc. requires efficient multitasking skills as well as ensuring customers' satisfaction.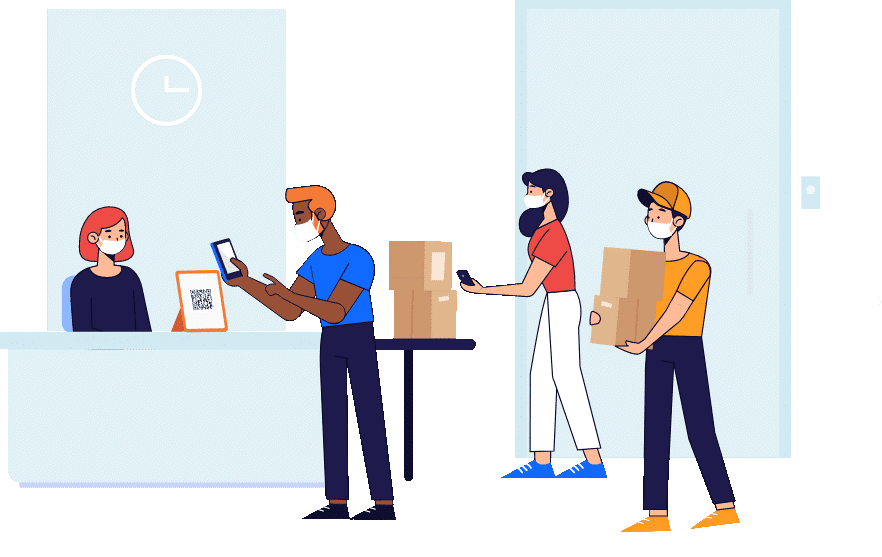 • During vacations, the situation becomes worse than before. Spending hours in waiting rooms, long queues can result in frustration and dissatisfaction of the guests. This presents a bad impression of your enterprise diminishing your brand image.
• Security and safety of guests and staff members is also one of the challenges. Front desk staff is also responsible for keeping a close eye on visitors' entry and exit, preventing access to restricted areas, preventing entrance of intruders and other unauthorized ones. All this makes the front desk operations more clumsy and tedious.
• COVID Post pandemic workplace scenarios have extremely affected the front desk operations. Following social distancing protocols, reducing touch, health screenings are some of the measures that must be fulfilled at any cost.
Introduction to touchless Hotel Front Desk Software and its features
The Touchless Hotel Front Desk Software is a no-touch, cloud-based hotel Visitor management solutions especially designed to reduce costs, streamline operations and track guests in hotels and restaurants. It is responsible to carry out the basic functions of front office including registering and managing guests and visitors, maintaining visitors' logs, signing-in and out and so on. It is a touchless visitor management solution that enables hotels to register and monitor each guest coming into their premises and provide them with immense services.
After the pandemic, the popularity of touchless visitor management softwares has greatly increased and will continue in future also. Hotel front desk solution is designed to speed up the check-in and check-out process, make contactless hotel operations and keep track of reservations and serve the needs of hotel guests.
To make sure your customers are always smiling when they leave— just go for a front desk software
Features of Hotel Front Desk Softwares–
• Touchless visitor check-ins and check- outs using QR codes
Hotel front desk software systems allows guest check-In and check-out of their own using their smartphones speeding up the registration process. Guests can check-in digitally without touch just scanning QR codes from their mobile phones. Being Digital and Paperfree is the need of today's modern front desks.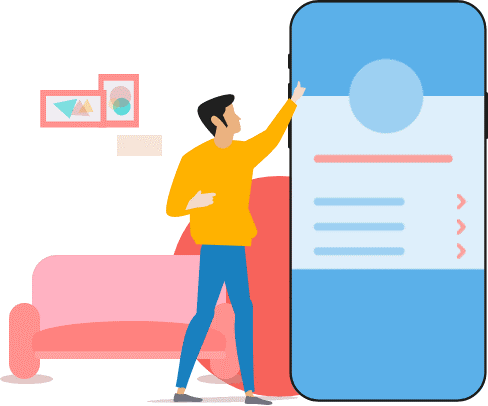 • Host notifications and badge printing
Easily notify the host that guests are waiting for him. Upon identification, customized visitor badges with photographs are instantly printed to give customers hassle free experience and help hosts to identify the particular visitors easily.
• Flexibility, Customization and advanced real-time dashboard
It provides real-time accessibility to visitor data tracked using real-time dashboard. With powerful dashboard, admin can easily manage pre-arrival of guests and execute their task efficiently. Admin can easily manage guests' data and details with a powerful dashboard. Data stored is refreshed and updated on regular basis.
• Advanced security and safety of visitors and guests
The reception area is always one of the main security point in all establishments. Maintaining security standards is necessary to enrich the brand impression which you want to offer to your guests.
It ensures the safety of guests by advanced security measures. Visitor badges, photo capture, e-signatures enhance the security level of your hotel.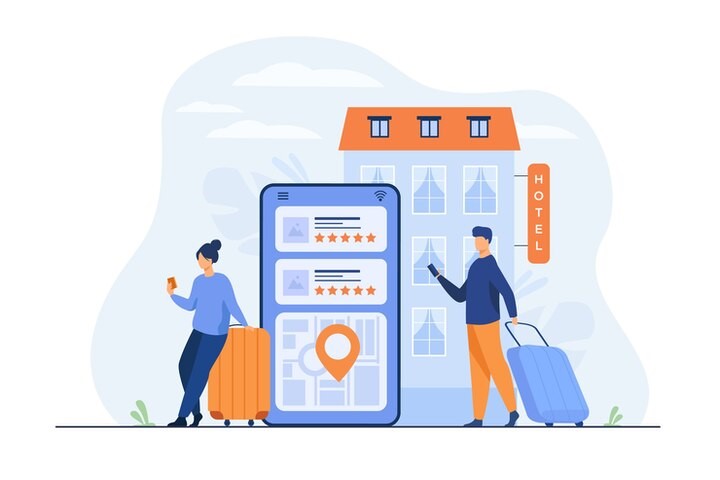 • Other benefits that can revolutionize Hotel Front Desk Operations
It offers professional and memorable visiting experience to guests and visitors by greeting them in a smart and digital way. It is customizable as per the needs of the organization to encounter frontal office operations in a digital way. It also creates a brand image of your hotel by offering a seamless visiting experience to the guests.
The use of digital hotel check-in and check-outs allow for much more seamless arrivals and departures.
It can help you to build better relationships with your guests, attract more positive feedback, generate customer loyalty and also cuts off the costs that will boost your customer service.
It can also help to increase the amount of revenue you spend.
It also helps in reducing the number of front desk staff members through automatic and streamlining frontal operations.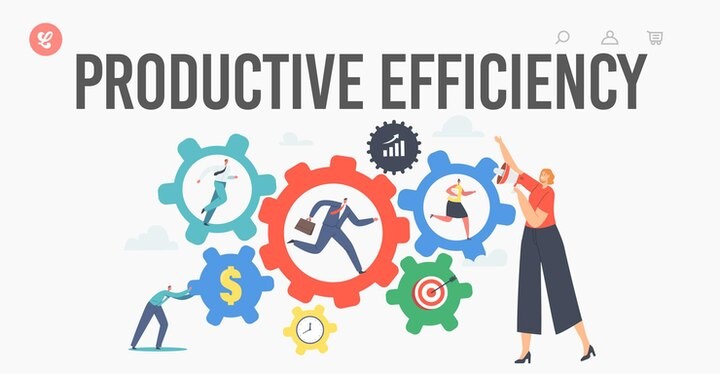 Let's overview some of the other Innovative softwares that helps in optimizing the front desk operations of hotels and restaurants.
The maximum number of tasks and functions of hotels are found in the front desk area. It becomes necessary to automate various functions to makes work easier and enhance business efficiency. Implementation of various innovative software can make this task much easier and convenient for hoteliers.
• Payment Management Solutions-
The payment management software is secure online payments solution for hotels.The guests can do online booking payments through app improving your financial routine. Filters can be used easily to find any transaction by user name, date, payment method etc.
• Revenue Management Systems for Hotels–
It is an innovative software especially for hoteliers for optimizing revenues and profitability for hotels by automatically generating rates for rooms etc.
• Attendance Management Systems for Hotels–
Using these systems, hotel administrators can easily track employees' time off, sick days, vacation and more. It is tracking software that helps you track work hours without wasting time on paper sheets.
It's time to resolve the point of discussion
Current modern and smart organizations understand the value of automation technology for serving their customers in a right and unique way. With modern front desk system you can impress your customers and reduce the use of paper completely at you premises presenting a professional image of your brand.
Lastly, Vizitor is one of the best choices for hoteliers that will improve efficiency of attending guests, safe and digital registration process, automate sign-in and seamless customer service. The software can be customized as per your business requirements. Connect with Vizitor today to learn more about this optimal solution.