Businesses around the world are increasingly considering Visitors as one of their most critical aspects to pay utmost attention in today's changing workplace scenarios. In modern times, visitors play an important role in the business workplace and their visits are often a significant opportunity for businesses to showcase their products and services.
Having visitors in the workplace can also provide valuable networking opportunities. Visits from professionals in the industry can create opportunities for collaboration, information sharing, and business growth.
Furthermore, visitor experience plays a crucial role in creating a strong impression of the business. A positive experience can leave visitors with a favorable perception of the company, leading to potential referrals and repeat business. On the other hand, a negative experience can lead to missed opportunities and damage to the business's reputation.
To ensure a positive visitor experience, businesses need to have efficient and streamlined visitor management systems in place. This includes clear protocols for welcoming and registering visitors, providing them with information and resources, and ensuring their safety during their visit.
More Visitors, More Visibility
Attracting visitors to the workplace is critical for many businesses in modern times. Therefore, a steady flow of visitors provides organizations with an opportunity to create a positive impression and to showcase their culture, products, and services. To maintain the flow, it becomes critical for modern organizations to develop strong strategies for attracting visitors and guests at their workplaces. But this doesn't seem to be as simple as it sounds. Visitors in modern times are increasingly turning to digital platforms to search for information, make purchases or bookings, and communicate with businesses. Digitization allows businesses to offer visitors a convenient way to interact with them, making their experience more enjoyable and hassle-free.
What are the four strategies for attracting visitors?
Developing strategies for attracting visitors to the workplace is crucial for the success of modern businesses.
"Each visitor is a new opportunity to share experience, bring opinion and create memories"
Visitors, especially potential customers, can drive sales and revenue for a business. By developing strategies to attract and retain customers, businesses can increase revenue and achieve growth objectives.
There are several strategies for attracting visitors to businesses, but here are four effective ones:
As we all know, Visitors can offer a fresh perspective and new ideas, driving innovation and creativity within the organization
• This strategy involves using various advertising channels to promote your destination, such as social media, search engine ads, print ads, and other types of promotional materials.
• The goal is to raise awareness and generate interest in your destination.Therefore, having a well-designed workplace, offering excellent customer service, and providing valuable resources to visitors will help increase brand recognition and reputation.
• Provide a clear message and offer unique incentives or promotions to attract visitors who have not visited before.
• For instance, companies can showcase their workplace environment and culture through pictures and videos on social media platforms like LinkedIn, Facebook, and Twitter. This can generate interest among potential visitors who are keen to learn more about the company and its values.
Through these approaches and more, companies can build brand awareness, generate interest in their workplace environment, and ultimately attract more visitors.
2. Showcase unique experiences
Create unique experiences that visitors can't find elsewhere. This could be something as simple as making your front desk digital, welcoming guests in a unique way, or any elements that provide a memorable experience.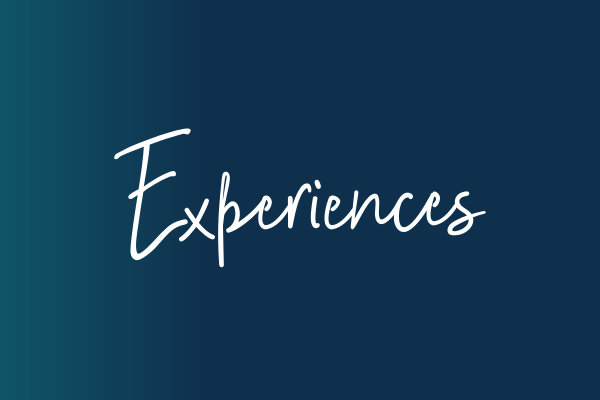 Visitors play a vital role in creating a positive impression of your business.In modern times, digitization has revolutionized the way businesses attract visitors. It has become increasingly important for businesses to leverage digital platforms such as Vizitor to attract visitors and stay competitive in the market.
Using front desk software as Vizitor can be an effective way to attract more visitors to a business. Front desk software can help companies streamline their visitor management process, making it easier for both visitors and businesses.By providing a memorable experience, you can create a strong emotional connection with visitors and encourage them to return in the future.
How does our Visitor Management System Vizitor help to streamline visitor management process–
1. Automated Pre-Registration:
Vizitor enables visitors to pre-register, saving their time and simplifying the check-in process. Visitors receive notifications on their smartphone that provide details about their visit, making their experience more efficient and streamlined.
2. A Paperless Approach:
The Vizitor platform eliminates the need for paper forms and logbooks, contributing to eco-friendliness and reducing clutter. This creates a professional and modern image that aligns with the company's brand.
3. Customized branding:
Vizitor offers custom-branded check-in kiosks, allowing businesses to showcase their brand and promotions. The kiosks can be branded with logos, colors, and other details, providing a warm and welcoming atmosphere for visitors.
4. Host Notifications:
Vizitor can send host notifications via SMS, email , which improves the communication between the front desk and hosts. This ensures that visitors are well-received, which can impact the quality of their experience.
Interacting with the local community by participating in events, sponsoring charitable organizations, and engaging with the community on social media can create positive word-of-mouth advertising and increase awareness of the business's brand.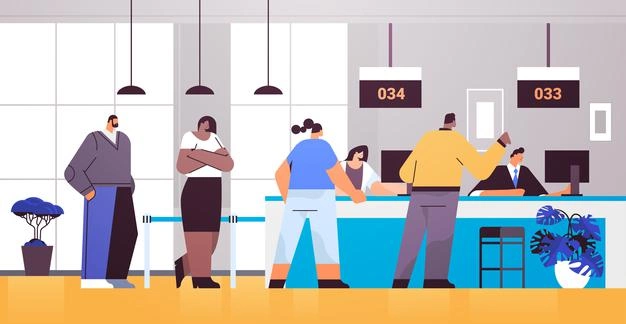 • Visitors can provide positive publicity for the business by sharing their experience with others.Visitors can provide valuable feedback about the business, its products and services, and areas for improvement.
• Building strong relationships with local organizations can also help companies stay up to date with industry trends, regulations, and best practices. Such information exchange can give companies a competitive edge and can also open up new business opportunities.
• Partnering with other businesses or organizations in your industry can help you reach a wider audience and attract more visitors. For example, you could collaborate with local hotels or restaurants to offer packages that include your destination as part of the itinerary.
• Ultimately, engaging with local organizations can help companies build trust, increase visibility, and attract new visitors.
4. Develop referral programs
• Creating a referral program that rewards customers who refer others to the business is another effective strategy for attracting visitors. Visitors can create an opportunity for employees to engage with others outside the company, leading to increased sharing and collaboration.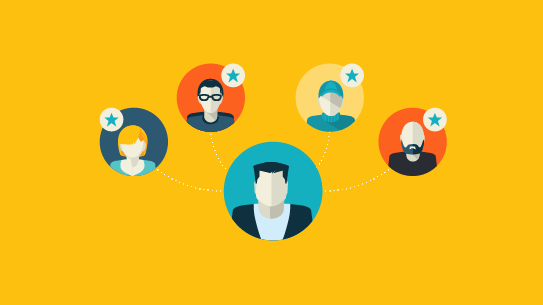 • This can generate interest in the company and its culture, as well as potential new hires.
• With the help of digital solutions like Vizitor, businesses can easily reach a wider audience than they could in the past. By using platforms like social media, websites, and mobile apps, businesses can target and attract visitors from different parts of the world.
• Offering discounts, gift cards, or other incentives to visitors or employees who refer others can encourage word-of-mouth advertising and increase the business's visibility.
Some other ways to drive more flow of visitors at your premises–
• Keep your workplace running smoothly implementing a convenient Visitor Management System instead of doing tasks manually.
• Present a fantastic and peaceful front desk environment instead of long waiting queues and congested lobby area.The reception area and lobby should be better managed.
• Digitize your registration process using Self-service kiosks instead of letting visitors fill manual forms.
• Go paperless as much as possible. Mounds of paper definitely imparts a negative impression on your guests.After all, going digital is essential for employee and visitor health, and safety in the post-COVID world.
By taking proactive steps to promote their workplace environment, companies can showcase their unique culture and values while gaining the attention of potential clients, investors, or even new talent.
Conclusion!
So, one most important factor to consider to attract visitors at your premises is to speed-up your arrivals and departures process. A paperless check-in/check-out is ideal to avoid unfavorable circumstances to save time. wonders.This is where you can impress your guests by offering them a seamless experience. Our cloud-based solution Vizitor can help you operate your processes efficiently, providing more personalized service to improve your customer satisfaction.