We all know that a friendly welcome can make a big difference. It's not just about being polite; it can actually affect how well your company does. In a business, these welcoming moments start at the reception area with the smart visitor management system.
If your reception area isn't modern and friendly, your visitors might have to write down their information on paper. This can be slow and sometimes makes them worried about their information's security. Have you ever thought about what this might mean for your business?
Probably not!
But here's the good part: you can upgrade your reception area with new software that doesn't just make visitors feel more welcome but improves how your business performs. It's not just about them; the biggest advantage is for you.
Curious? Well, you're in for a surprise! You can have better security, a stronger brand, and get more done, all for yourself. Sound good? Then let's dive into this blog and discover why getting a visitor management system is a smart move.
In this blog, you'll hear from real Vizitor customers who will share their thoughts about why using a visitor management system is a good idea. They'll give you advice on whether it's worth it.
Trust real reviews, they're the voice of experience.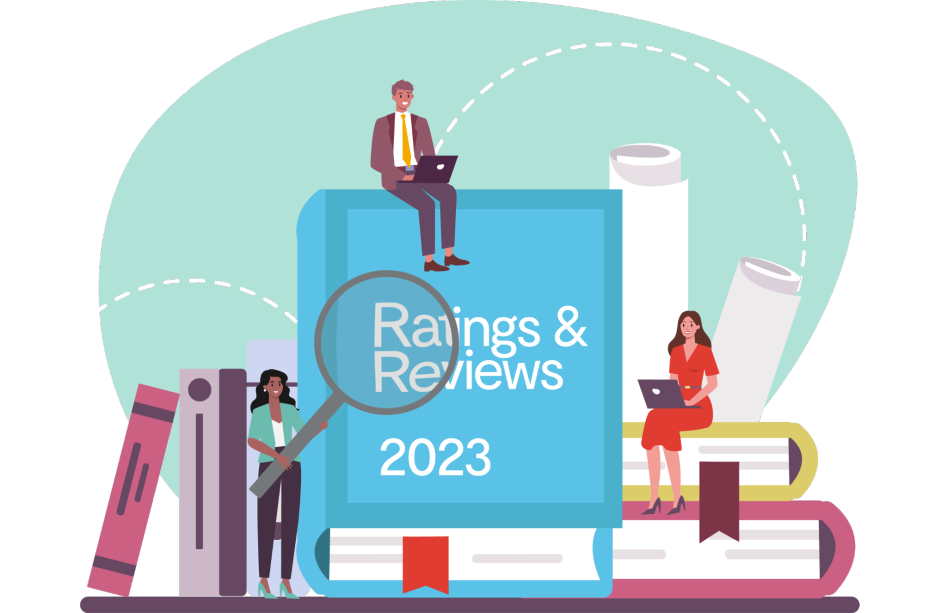 Why Invest in a Visitor Management System?
Before investing in a visitor management system, learn about it first. A visitor control system sees visitors from entry to exit and keeps your business safe. Thousands of companies around the world rely on Vizitor to safely welcome customers. Whether you are a small or large business. Vizitor assists customers in upgrading their office settings. Simply line up the benefits and make a decision:)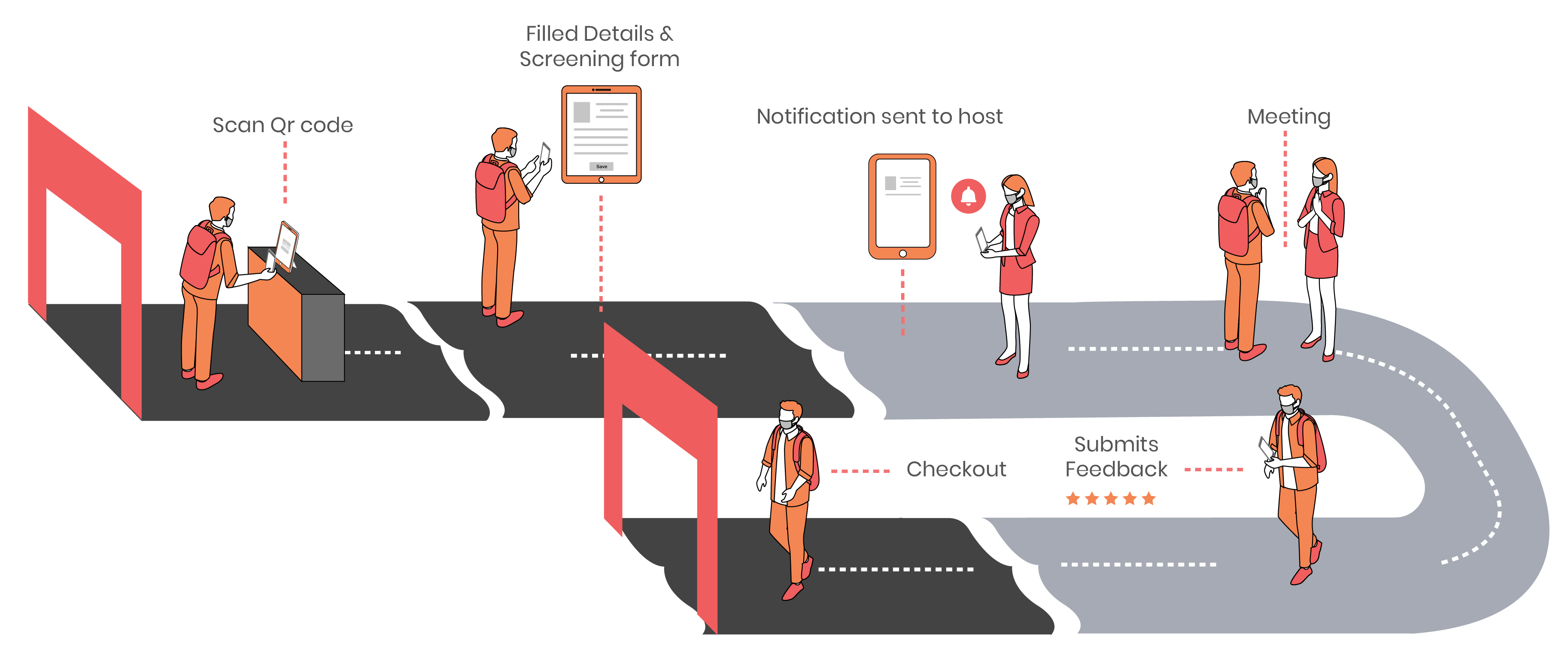 We are now presenting you with real feedback that will help you in answering the aforesaid question.
1. Create Lasting First Impressions
As the quote goes, the first impression is the last impression. You can make a great first impression with the powerful visitor management system. Visitors will be greeted warmly at the main desk. Automatic check-in can be a fantastic experience. That experience has an impact on the success of your organization. So, let's make a positive first impression at your front desk and expand your business. Enhance the initial guest experience by providing a pleasant and professional greeting that creates a favorable first impression.
Here is our Vizitor's fantastic review of how people feel about the initial expression.
Review: "First impressions are good, and customer service with advice from the front-end website has proved invaluable, keep up the good work…read more" - Adrian H., I.T, and Support Manager
2. Effortless Visitor Monitoring
If you are exhausted from tracking and monitoring visitors to your premises, don't worry; a visitor management system allows you to monitor each and every visitor. You can now monitor who enters and exits your property. Simply simplify and automate visitor tracking and monitoring. To improve productivity and convenience, eliminate the need for manual visitor logs, and streamline the tracking process.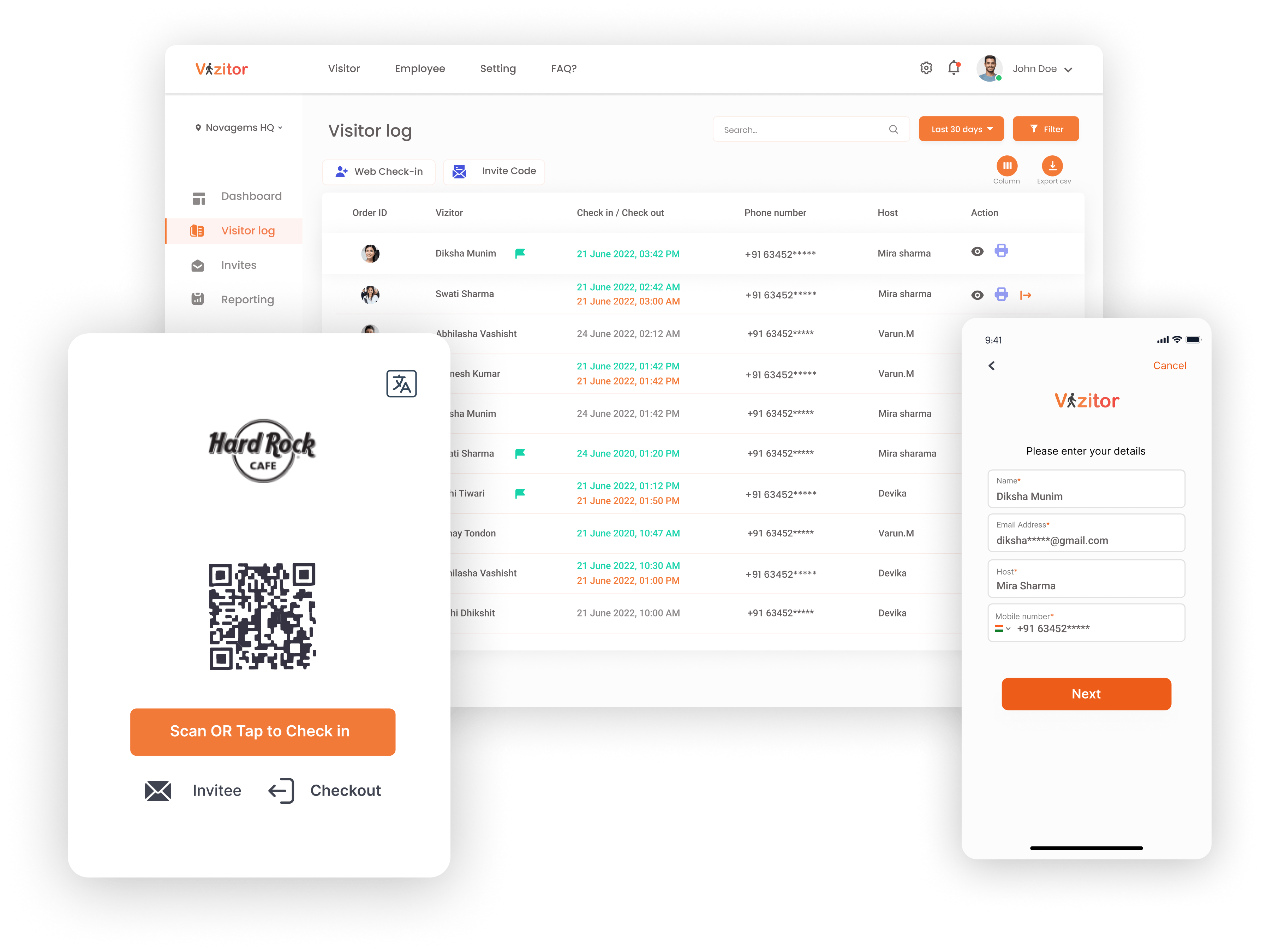 Review: "Vizitor: an automatic receptionist for your business. Pros: It offers a very easy
configuration enabling you to monitor your visitor easily…read more" - Salvatore T., R&D Engineer
Review: "Demolishes Register. Overall: We have been using Vizitor for the past 4 months and it is working great…read more"- Shubham C., Manager
3. Tailor Your Experience with Ease
The visitor management system allows you to easily customize the system to meet your individual needs. It also has an easy-to-use interface for both visitors and administrators. Welcome visitors with a personalized invitation that develops anticipation for their visit. Custom email templates can be used to ensure that visitors have all the information they need before arriving, such as the time and address, directions, and any lunch alternatives. You can also teach them how to provide personal information, such as their name, phone number, and email address, prior to their visit. This expedites the process on the day of their visit.
Review: "Useful application for our office. Pros: Customization, Host Notifications, Welcome Notification, Digital Badges" …read more- Sagar V., Political Communication
Review: "Tracking visitors in and out. Overall: We use the Vizitor app to track parents and visitors to the school campus…read more"- Amrita M., Administrator
4. One solution Employee App
The visitor management system provides the app for the employee. So that employees get notified when any visitor reaches the premises. This way the process will go smoothly without any hurdles.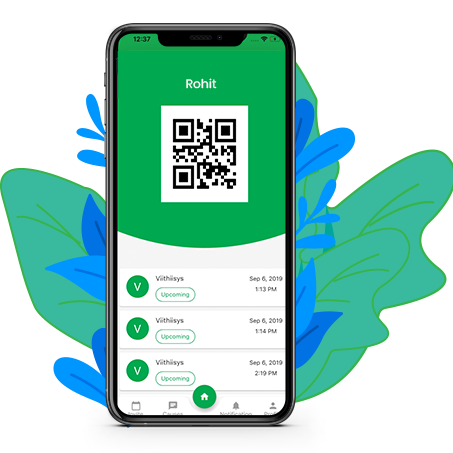 Review: "Best vizitor app. Pros: It is very end-user-friendly (visitors). The app is great from the admin perspective….read more" - Daša B., Technical Marketing Specialist
5. Secure and Streamlined Digital Check-in
Every company's primary priority is security. Because visitor data is so crucial, most businesses do not want to share it with anyone. You must make provisions for the security and safety of visitor data as well as employee safety. With photo IDs and signed waivers, you can ensure safe digital check-ins while also streamlining the process. To verify, the visitor management system delivers an OTP. Ensure the safety and integrity of visitor data by implementing strong security measures that prevent unauthorized access.
Review: "Great for small business and startups Value with Quality. Overall: I operate a youth center and needed a secure digital check-in for the students…read more" - Anthony L., President
Review: "Helpful and Easy to Use. Overall: This helped me to keep the visitors' data safe, and the best thing is its OPT use…read more"- Bharat M., Admin
6. Efficient Visitor Data and Boost Productivity
Managing visitor data in an organization is a time-consuming task. However, with a Digital visitor management system, you may manage guests online. By using this smart system you can boost your office productivity. You do not need to hire a receptionist or a lot of pen paper to deal with guests at the front desk. You know you can do fantastic things for the environment as well.
Consider this: How? This simple system will save paper. Simply employ them. Manage visitor data more effectively with an easy-to-use system that simplifies data entry and upkeep.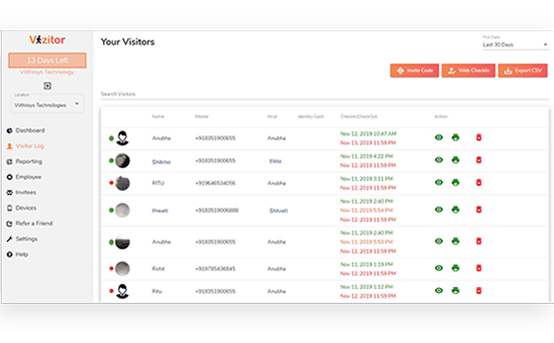 Review: "Great sign-in software. Overall: I own a Martial Arts studio and needed a better way to keep track of 'walk-ins'…read more"- Marco N., Manager
7. Effortless Large-Scale Manpower Management
Large organizations are benefiting from visitor management systems. Visitors may be managed smoothly across numerous locations within your organization, making large-scale visitor management easier. Investing in a Visitor Management System provides several compelling benefits, including improved guest experiences and increased security and efficiency in a variety of corporate and educational contexts.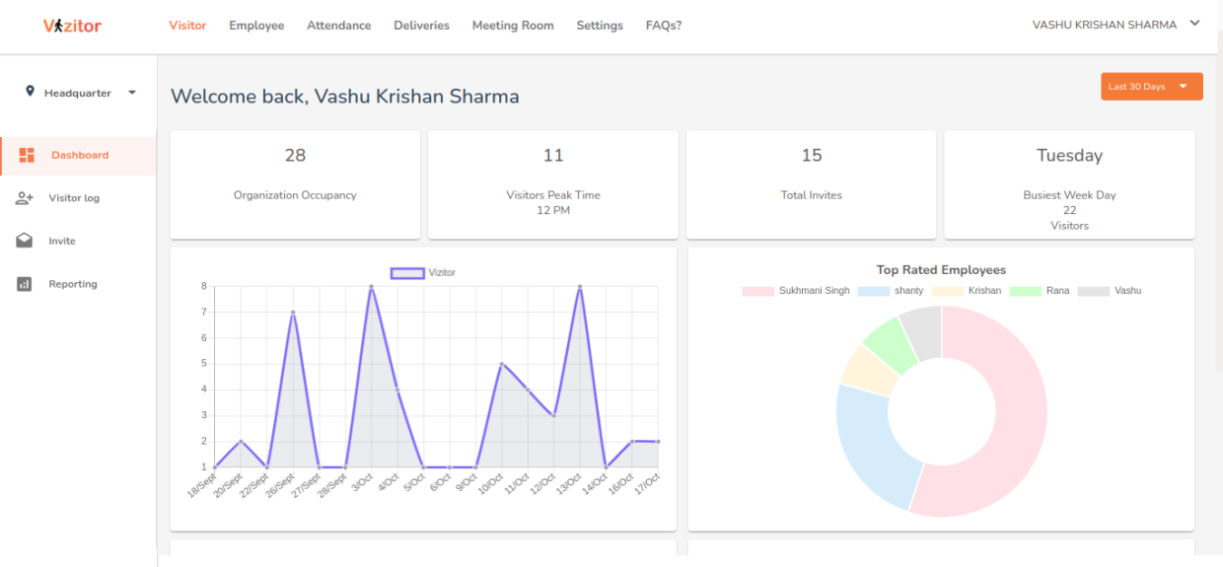 Review: "Amazing software for managing a large-scale manpower. Overall: We manage every visit at different entities in a single compound without tension…read more"- Devendra K., Team Lead
Ready to upgrade your office setting and enhance your visitor experience? Contact us today or sign up now to learn more about how Vizitor's visitor management system can benefit your business.