Today is the world where running a business not only aims at better productivity and efficiency but it means much more than that. This means creating a positive first impression, anticipating guests' needs, and addressing any concerns or issues promptly.
Managing guests efficiently is now one of the most crucial aspects of modern businesses and must be entitled at any cost. This is where guest management comes in, allowing you to efficiently manage guests and provide them with a fantastic and seamless visiting experience.
Elevating guest experience is the ultimate goal of industries where there is significant flow of guests on daily basis.But in reality, this is much more complex than it sounds.
Unsatisfied visitor experience may end up negatively impacting your bottom line and ultimately, damage the facility's reputation.As rightly said, properties that are able to deliver a memorable experience will be rewarded with repeat business and enhanced productivity levels.
Keeping all this in mind, the need of Guest Management Systems is growing every year by leaps and bounds.
If you are running an enterprise, then you must have been concerned about providing a unique and welcoming experience to your visitors and will defienetely looking for ways to improve service and ensure optimal guest satisfaction.
If yes, then this guide is optimal for you.In this article,we'll go through various key aspects of Guest Management System and why is it necessary today to implement a Guest Management System.
So,let's go ahead.
What actually is a guest management system?
Guest Management is the process of monitoring and controlling visitors entering your building. A guest management system is a software platform designed to help businesses manage and streamline their interactions with guests, customers, and clients. The system typically includes a range of features and tools to help businesses manage everything from guest registration and check-in to data collection and analysis.
The system allows businesses to manage their guests from start to finish, from sending invitations to receiving valuable feedback.The primary functions of a guest management system include guest registration, check-in and check-out, managing guest lists and seating arrangements, tracking guest activities and preferences, automating communication with guests, and managing post-event follow-ups. The system is designed to ensure guests have the best possible experience by minimizing wait times, personalizing interactions, and providing seamless communication. This results in enhancing guest satisfaction levels and loyalty to the business, which can directly translate into increased sales and revenue.
So, a guest management system is an essential tool for modern businesses looking to provide world-class service to their guests and stay ahead of the competition.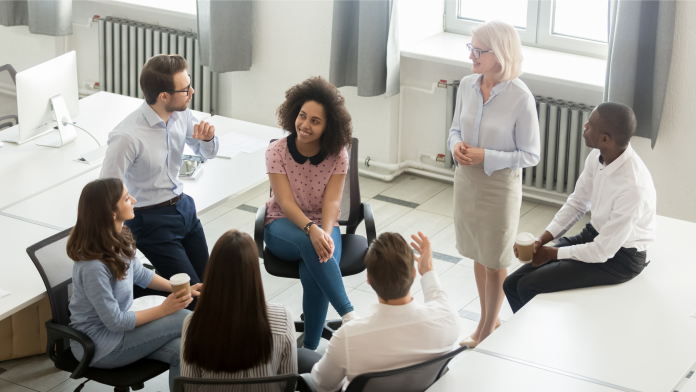 How does the guest management system work?
A guest management system works by streamlining the process of managing guests' experiences from start to finish.
Are you still using a traditional visitor sheet to register guests? Is your registration process smooth and convenient?
Managing guests using traditional paper and pen methods seems to be complicated and outdated. Huge crowds of visitors at the reservation counter,long queues, congested waiting rooms translates to a negative image of your organization.Digital Guest Management System works much more conveniently to make the whole check-in process smooth and easy.
The specific functionality and features of a guest management system can vary depending on the software, but in general, here is how a guest management system works:
1. Guest registration:
The guest management system provides a way for guests to pre- register their information prior to arriving at the location. This can be done through an online portal, mobile app, or self-service kiosk.
2. Check-in:
When a guest arrives, they check in using the guest management system. This can be done through a tablet or kiosk, or by a staff member using a computer or mobile device.The system allows guests to check-in in a fast and easy way, reducing waiting times and providing a more positive experience.
3. Identity verification:
The system verifies the guest's details and docunents and authenticates the guest's identity.The guest management system have features to verify the identity of the guest, such as scanning or capturing a photo.
4. Host notification:
The system notifies the appropriate host or staff member that their guest has arrived.It easily notify the host using email or SMS that guests are waiting for him.
5. Issuing Visitor badges:
Upon identification, customized visitor badges with photographs are instantly printed to give customers hassle free experience and help hosts to identify the particular visitors easily.
6. Data collection and analysis:
The system collects data on guest visits, including guest information, check-in and check-out times, and other relevant information. This data can be analyzed to gain insights into guest behavior and preferences.
7. Completion of check-in:
Once all the above steps have been completed, the system completes the check-in process, and the guest receives a confirmation message or email with their access details.
Ultimately, the system provides businesses with valuable data that can be used to improve operations and marketing efforts making the registration process more seamless and smooth rather than leaving guests juggling on manually filling registration forms.
How do you make a visitor sign in sheet?
A visitor sign-in sheet is a record-keeping document that businesses or organizations use to track guests who enter their facilities or events. It typically includes the date and time of the visit, the name of the visitor, their contact information, and the purpose of the visit.
The visitor sign-in sheet serves several purposes, including Security and Record keeping.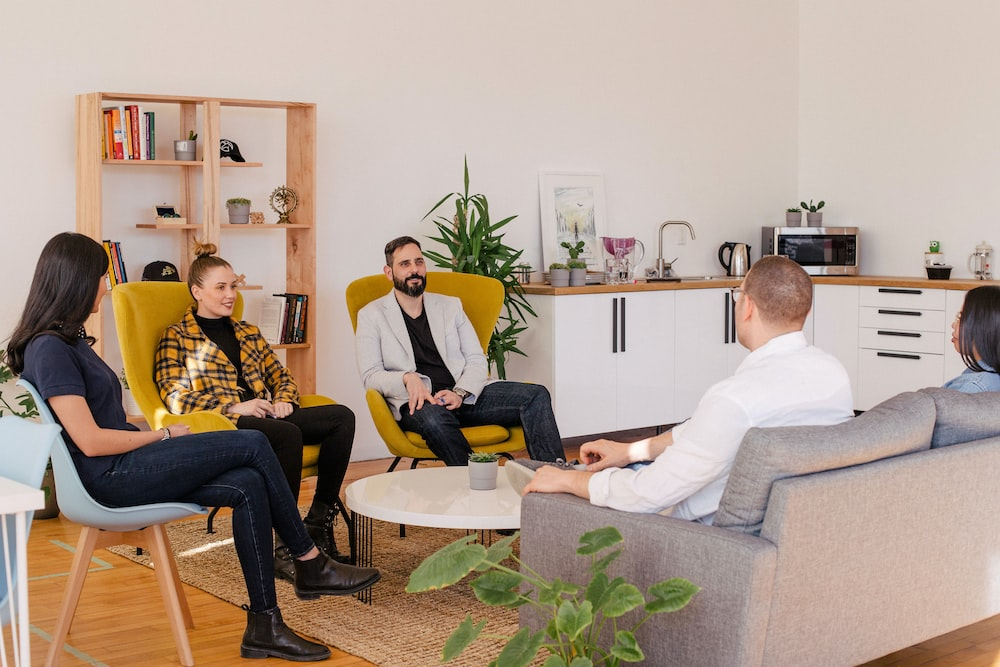 Maintaining manual visitor sign-in sheets requires attention to detail and a systematic approach. Gone are the days of using manual sheets to sign-in visitors.They used to be prone to damage and error.
Now, businesses use electronic sign-in systems instead of manual visitor sign-in sheets. These systems allow visitors to check in using a tablet or touchscreen, and the data is stored in a secure database that can be accessed by authorized personnel. Electronic visitor sign-in systems can offer several benefits over manual systems, such as faster check-in times, improved accuracy, and better data privacy.
However, creating a visitor sign-in sheet is a straightforward process. Here are the steps to create a basic visitor sign-in sheet:
1. Determine the information to be collected:
Decide on the information that needs to be collected from visitors. Common information includes name, company/organization, phone number or email, purpose of visit, and date and time of arrival.
2. Choose a format:
Decide on the format you want for the sign-in sheet. Options include a paper form for manual entry, an electronic form.
3. Create a template:
Create a template with the required fields, including space for the visitor to sign their name.
4. Consider branding and design:
Add any branding or design elements that you want to include, such as a logo or color scheme.
5. Implement and maintain:
Once the sign-in sheet is ready, implement it in your facility or event.Print multiple copies of the sign-in sheet and keep them in a designated location for visitors to sign in when they arrive.
What are the three reasons why guests should sign in on arrival into a building?
One of the most crucial element in business' success is to make their check-in process straightforward and convenient. But,Can it be possible if your guests don't sign in on arriving at your premises?
How do you manage your guests' details if they don't sign in? What will happen if an unauthorized person enters your building? So, considering all those critical situations, it becomes the foremost priority of modern enterprises to make their guests sign-in on arriving at your premises.
Guests should sign in on arrival into a building for several reasons–
1. Security:
Signing in using a sign-in sheet whether manual or electeonic allows businesses to keep track of who is entering and leaving their premises, and to verify the identity of visitors. This can help to prevent unauthorized access or potential security risks.
2. Emergency preparedness:
In case of an emergency, a sign-in sheet can help businesses to account for all visitors and ensure that everyone is safely evacuated. Having accurate records of visitors on-site can be critical in managing emergencies effectively.
3. Compliance and records-keeping:
Certain industries, such as healthcare or education, may be required to track visitors to comply with regulations or maintain records for legal or administrative purposes. A sign-in sheet provides an easy, reliable way to track visitors and to maintain necessary records.
Why must guest sign in to the visitors book?
As already discussed,guests may be required to sign in to a visitor's book for a variety of reasons.The visitors book is an important tool for businesses or organizations because signing in to the visitor sheet provides safety, security, and regulatory compliance benefits for both guests and businesses. Furthermore, it can help businesses to track guest activity and preferences, which can be used to provide better services, create more personalized experiences, and improve overall guest satisfaction.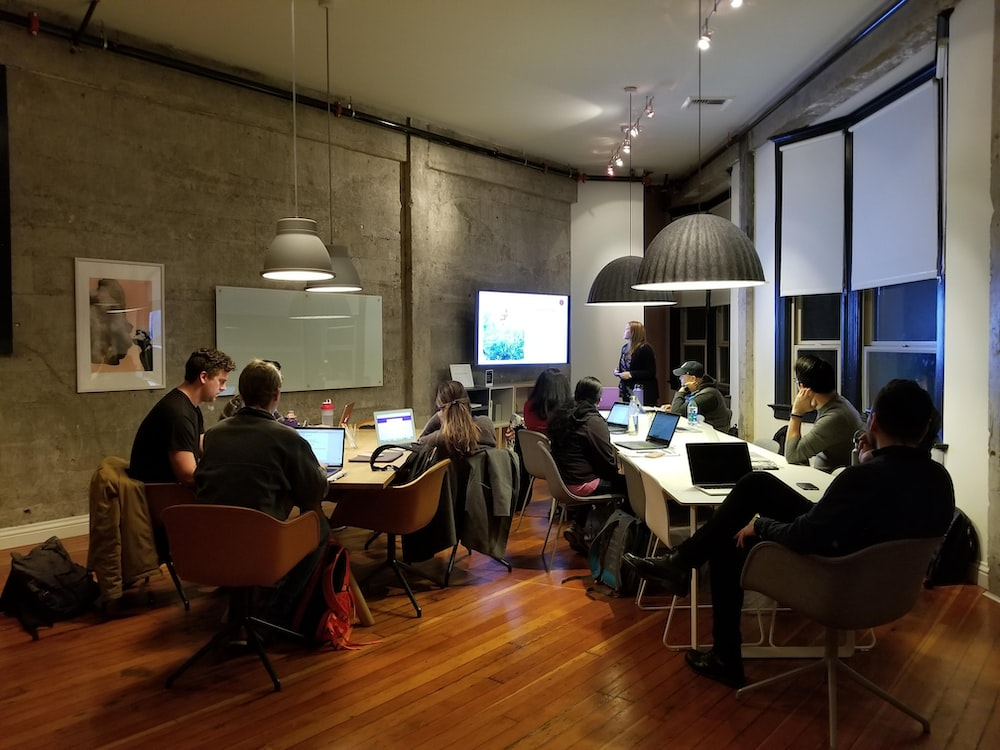 Also, Keeping a record of visitors can help an organization track the number of visitors, how long they stayed, and what they were there for. This information can be useful for planning and evaluating the effectiveness of services or events.
What is the guest check in process?
Guest check-in process refers to the procedures and steps involved when a guest arrives at a hotel, resort, or other accommodation facility.The guest check-in process is designed to be efficient, welcoming, and secure, allowing guests to begin their stay with confidence and satisfaction.Your check-in experience impacts every guest you receive. The simpler and more streamlined that experience, the happier and more satisfied your guests will be.
The process involves-
The guest arrives and heads to your reception/front desk.The guest is identified and has their details checked.The process begins when the front office personnel extends a warm welcome to the guest.The guest is welcomed by the receptionist or front desk staff, who greets them and asks for their name and reservation details.
• The guest checks in with reception, and the staff will confirm their information, provide any necessary paperwork, and assign any relevant room, seat etc.
• The guest is asked to provide payment for their stay, either by providing a credit card or paying in cash.
• The guest is issued a room key, card, gate pass to facilitate access to other areas of the facility.
The guest check-in process typically involves a number of steps, and a digital check-in system like Vizitor can help streamline and simplify this process for both guests and officials. Vizitor offers numerous features such as pre-registration, visitor badges, customization, touchless check-ins etc. which makes the entire process more seamless and smooth.Vizitor offers a self-check-in kiosk that can be set up in a lobby or reception area. This allows guests to quickly and easily check themselves in, reducing wait times and improving the overall guest experience.
Who is responsible for guest check-in?
The responsibility for guest check-in typically falls on the front desk or reception staff of a hotel or other accommodation facility. This team is responsible for greeting the guest, verifying their reservation and identity, assigning them a room, processing payment, providing information about the hotel and its amenities, and addressing any additional requests or needs the guest may have.
The front desk staff plays a crucial role in ensuring that the guest's stay is comfortable and enjoyable, and that all necessary information and services are provided to them in a timely and efficient manner.
Using digital Visitor Management Solutions like Vizitor,guests may be able to check themselves in through self-service kiosks or electronic systems, which reduces the need for staff involvement.This creates a more positive guest experience while enhancing the branding of the facility.
What are the deployment options for visitor management software?
Visitor management software can be deployed in various ways, depending on the needs and preferences of the organization. Here are some of the deployment options available:
1. On-premise deployment:
The software is installed and hosted on the organization's own servers and infrastructure.This is the traditional approach to software deployment where the software is installed on a local server or computer. The organization is responsible for maintaining the hardware and software, ensuring data privacy, and implementing security protocols.
2. Cloud-based:
The software is hosted on a third-party provider's servers and accessed through a web browser. This option offers flexibility and scalability and reduces the need for on-site hardware, improves accessibility, and provides greater flexibility to scale up or down as per the organization's needs.
3. Hybrid Deployment:
A hybrid deployment model allows for a mix of on-premises and cloud-based services. The organization can retain control of some data and applications on-premises, while utilizing cloud-based features such as mobile apps, remote access, and big data analytics. This option provides enhanced flexibility and efficiency.
Overall, the deployment option chosen will depend on the organization's specific needs and requirements, as well as the available resources and budget. Each deployment option has its own benefits and drawbacks, and organizations should carefully evaluate their options before making a decision.
Final Thoughts!!
Guest management System is essential not only to streamline the check-in experience but also to ensure security within your premises.Without a proper and reliable visitor management System, nearly anyone can access your property.When you have a guest management platform,you need not to worry.Ideally, the guest check-in process is automated and visitors can easily navigate the building to meet their hosts.So,a guest management system is must have for the convenience of your guests and front desk staff. Just go for Vizitor for a seamless guest experience.