The foremost and utmost concern of administrators in educational institutions is towards the safety and security of the students and the institution. There may be a number of people visiting the school's hallways, classrooms, offices and most importantly the students.
Across the world, educational institutions, especially in schools,have a growing need for systems which improve the safety and security of both students and staff.
Several questions arises in administrators and parents' mind towards creating a secure and solid environment in schools –
• How well is the school equipped with a visitor management system?
• Looking for a strong and secure system to track parents who have arrived to pick up their children.
• Looking to streamline the check-in process to protect the school from COVID-19
So, considering all these aspects in mind, schools can adopt Touchless School Visitor Management Systems which are easy to use and improve visitor experience, while delivering better safeguarding processes. So, does this technology really sound effective for schools? Let's take a look towards HOW?
What is a School Visitor Management System?
Visitor management system for school is a touchless visitor management software that streamines check-ins and check out of visitors within school premises. Additionally, schools can collect visitors' data such as visitor photos, a reason to visit, visit duration, contact details, and a lot more.
The system benefits in keeping a well-organized recording concerning the complete information of whosoever visiting the premises without any error or blunder.
Need to have: Visitor Management System in schools
Whosoever stepping to your school be it for the PTM, picking up child, conferences, administration meeting, or whatsoever, the management must be sure of every individual stepping in the school. Every school organization has its own security policies to cope with the day to day challenges and any unexpected incident such as –
• Security breaches
• Malicious individuals enter the premises
• Natural emergency situations
• Spread of virus like COVID- 19
• Unscheduled visitors who cause disruptions during school hours and many more.
All educational areas like boarding schools, elementary schools, and high schools have started upgrading their security standards by implementing a high quality best School Visitor Management System.
How does School Visitor Management System enhance the security of the schools-
Today,schools taking the responsibility of the students and the staff cannot rely on just a manual logbook and a security guard to keep a track of visitors entering and exiting the school premises.
Implementing a high-quality and secure visitor management system will help to take full control and obviously improve the safety & security of the school making it a safer place for everyone.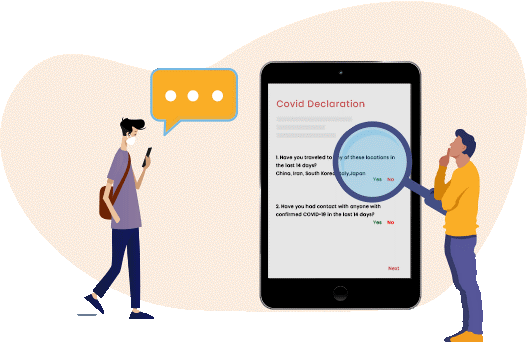 Below are some highlighted ways by which the School Visitor Management System enhance the security of the schools., So let's have a look:
1. User - Friendly Check-in and Checkout process
• The school visitor sign-in/check-in system allows to collect specific data and specify unique terms of entry for different visitor types such as parents, students, and volunteers.
• The visitor is asked to sign in using a form filled electronically. Visitor has to fill in required details such as name, name of host etc.
• A visitor may be asked to take a photo of themselves during check-in for identification purposes. The photo can be automatically added to customized visitor badges and printed upon approval. This allows easy navigation and seamless storage of visitor data.
2. Visitor authentication through OTP verification and security screening
Authentication process is carried out through the visitor's mobile number with the school check-in system.
• When it comes to the manual process, then it is quite cumbersome to deal and treat everyone equally that visits your school in terms of their authentication and complete information. Hence, automatic software like the school visitor management system will get all such issues eliminated.
• Once a visitor enters the school, he/she is asked to fill in certain details. Then, the information is verified by the system. Their ID is verified, the number verified by using OTP and other details are examined.
• A request notification will be sent to the visitee where they can approve/deny the request.
• The cloud-based digital visitor management software ensures that every visitor has a proper check-in and a security screening and contributes to the school's safety measures.
3. Instant notification for violations
• Visitor monitoring is the most critical safety measure required for schools. Visitor management systems can warn the school's administrator when an intruder attempts to enter the school premises.
• Afterward, authorities can take action based on the reports, such as adding them to a blacklist.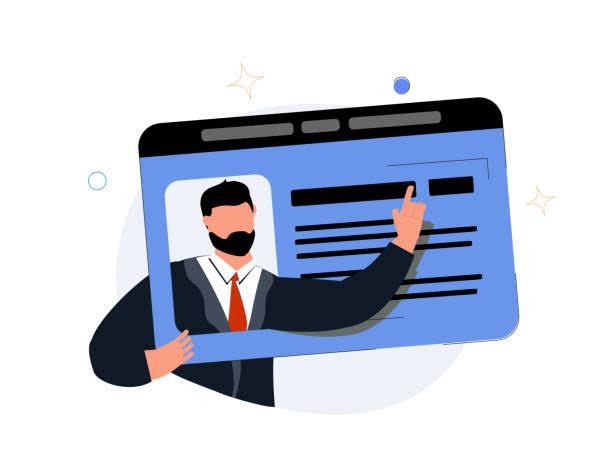 As every organization whether business or educational is going through the crucial phase of COVID-19, visitor entry procedures are more important than ever especially in schools where students can be unaware of the expansion of the virus. Gathering contact information and criminal data about the people who enter the school premises is key for safety, but now, we also need to monitor the health of every student and staff. Touchless check-in solutions (face recognition technology, smartphone based, QR code scanning, etc) with pandemic proof technology can help reduce the risk of carriers entering the school premise.
5. Host Notification
When a visitor arrives, after reviewing the visitor's profile entering the school, the host is required to approve the visitor's details for entry inside the premises thereby creating chance for a rapid response. The visitor management system instantly notifies the staff when their visitors arrive making the whole process more efficient and reliable.
The feature adds up an additional layer of security to the existing security system of schools.
6. Keeping an eye on each visitor and maintain digital record of them
• Using the manual paper and pen paper log books,it is difficult to verify the information given and keep a record of the visitors who visited the facility in real time. It is one of the major challenges for schools.
• A school security logbook is also prone to theft, damage, or loss.
• The digital visitor management system keeps online records of the entries and exits to the institution. The visitor management module captures basic details in the visitor entry form and a request notification will be sent to the visitee where they can approve/deny the request.
7. Safeguard The Premises and Increase Protection by flagging out unauthorized entry
In a school, large or small, there is an endless number of visitors who need to visit the campus every day. Since the visitor management system captures the details of every visitor and helps to create a safe and secure working environment. A visitor management system is vigilant, accurate, and prioritizes security protocols to promote a shielded working environment.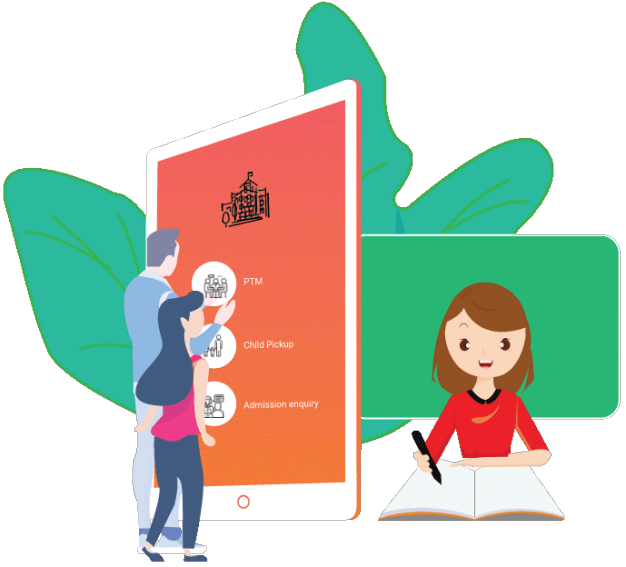 8. Make dismissal process smooth
• Manage attendance and automatically populate and print tardy and early dismissal slips.
• Automatically check whether an adult has parental authorization to check-out a child.
• Customize validation rules like early dismissal authorization and late arrival based on parent schedule changes thus making the dismissal process smooth.
9. Pre-registration
It ensures to pre-register the visitors who are expected at the school premise. In the admin portal, the option is there to schedule a single pre-scheduled meeting or multiple pre-scheduled meetings. The admin enters the visitor data and sends a notification to the guest via SMS or email. With this pre-registration, the visitor can easily opt for a quick check-in, avoiding long queues and waiting times.
In a Nutshell..
The need for a visitor management system in schools is completely agreed since there is nothing more important than issues regarding school safety and security. A school, therefore, needs a VMS to cover safety, privacy, accuracy, and other similar aspects. Simply said, a high-quality visitor management system like Vizitor is a smart investment with many benefits that can transform your school's security system in several ways. VMS is an unavoidable asset in any educational institute.! Give your personnel and parents peace of mind by investing in software that streamlines the visitor process and keeps kids safe.