Nowadays, in the world where markets and workplaces are emerging, the spread and invention in digital technology has helped boost productivity and unborn growth of businesses.
What new solutions are we awaiting in the future?
Stepping towards a future ready customized solution propel your organization to scalable heights
Over the times, technologies and innovations have shaped the way of workplace operations and business continuity by putting innovative and a variety of solutions into practice.
As we pass through the epidemic, there has been an accelerated focus on adaptation of the right technology for further flexible and dynamic ways of working and world's leading enterprises are looking forward to unlocking more innovative and effective results to go beyond their original working capabilities.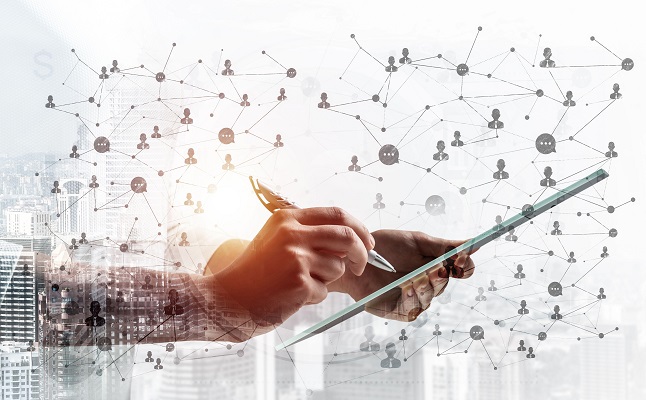 Workplace solutions such as touchless Visitor Management Systems are helping the companies in evolving their workplaces trends for the future.
New emerging trends and innovations in visitor solutions are continuing to grow and will reshape the look and sense of work encyclopedically in enterprises in the times coming ahead.
The Future of Visitor Management –
Software upgrades and innovations are increasingly important to keep systems updated with new interpretations and trends. When it comes to the Visitor Management System, it becomes more crucial to come up with more advanced and enhanced functionalities and features to increase organizational security by many folds thus ensuring more advanced protection and flawless visiting experience.
In this post we will go through some excellent trends and innovations that will help enterprises in making a seamless futuristic impression on visitors and allow them to walk through safe office premises in the coming 2024 and posterior times.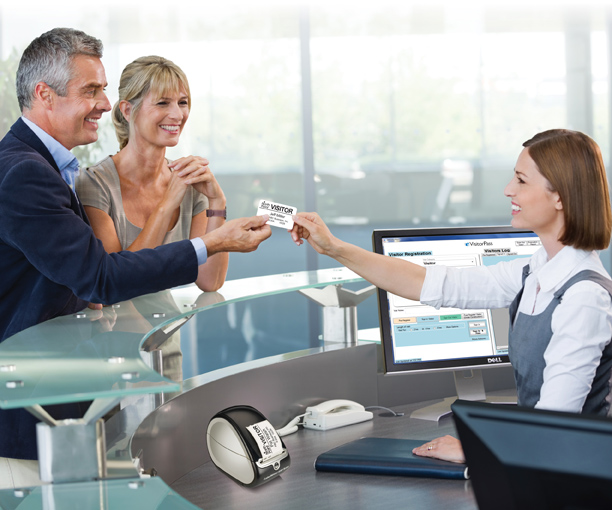 Some of the major innovations and trends in Visitor Management Solution that enterprise should choose for their workplace with visitors in their mind-
1. Future proofed modern enterprises with improved and enhanced tracking insight –
• Capturing visitors' data without human intervention providing organizations with unaltered and relevant visitor information
• Real time reporting capabilities help management of visitors' analytics thus improving on-site visitor management
• With updated procedures, the security managers can derive immediate reports and insights from visitor data and trends making facility data analyzed and reviewed effectively.
• Data compliance laws such as GDPR around the world collect information about the users - employees, visitors etc are ensuring better individual protection of sensitive data.
2. Emerging cloud based storage solutions facilitates collaborations for smarter workplaces –
• Workplace solutions with advanced features can mean significant time savings. Thus, cloud-based visitor management systems gained the interest and trust of many companies looking to enhance their customer experience.
• With a secure and promising future in coming years, the shifting towards cloud based approach will bring new trends in light thus allowing enterprises for more accurate and clean data storage.
• With the unstoppable growth in cloud services, almost all software will be using cloud services in the next decade.So, cloud-native application development will become the standard practice in the future.
• Easy and quick retrieval of data providing information regarding photographing visitors, demographic information, purpose of visiting etc.ensure smoother entry.
• Security conscious enterprises need to evolve to a new platform of flexible, cloud-based storage architectures that deliver scalable security services with greater speed.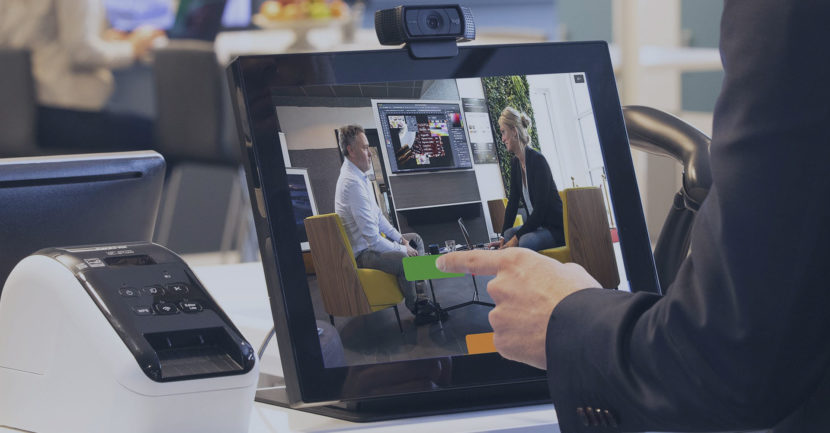 3. Emergence of advanced automated integrated solutions for enhanced visitor workflows –
• Development of visitor workflows according to each visitor type results that check-in processes can be streamlined and visitor experiences can be enhanced thus enhancing the brand image of the enterprise.
• Virtual Receptions, Event and Space Management, Attendance Management integrations are expanding to cater the needs of all of your front- office operations.
• To embrace the future, there is a crucial need to move from traditional and outdated logbooks to on- premise software with touchless front desk operations.
• Facial recognition accelerates the check-in process, especially beneficial to frequent visitors or employees using an access control solution.
• New Assisted Check-Ins using QR code delivers a higher level of security while speeding up the check-in process.
• Instant notifications reduce visitor check-in and waiting times. It empowers guests to sign compliance documents and create ID badges without requiring any customer assistance.
• The integration of the visitor management system with tools such as Slack enables streamlining the front-desk experience of guests by offering an organized digital framework. The need of ditching the outdated paperlogs and cost cutting front desk tasks makes such tools an integral part of the software.
• Other tools such as Outlook for calendar integrations will accelerate remote working and collaboration.
• Virtual meeting technologies and collaboration tools are enabling the idea of remote working.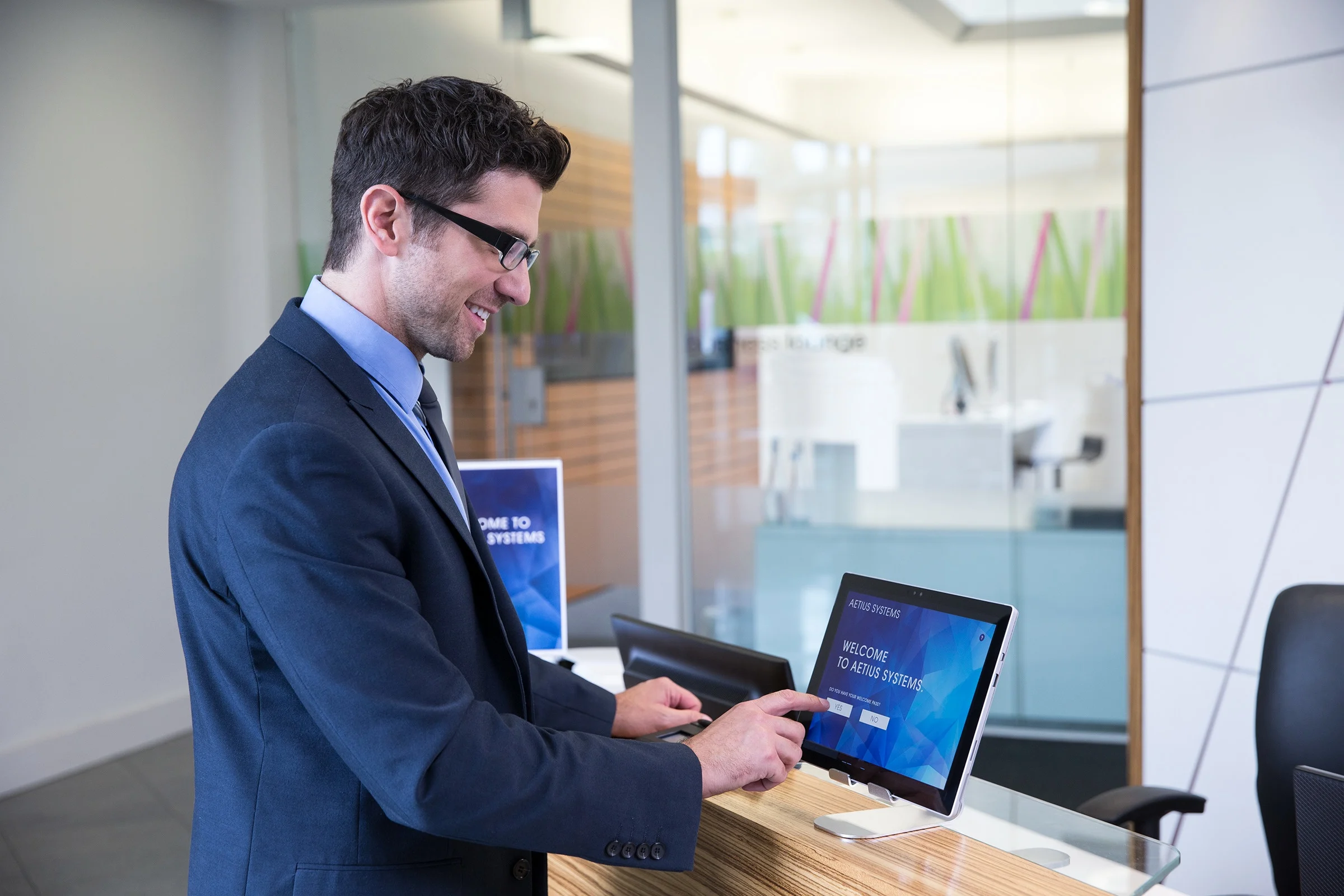 5. Transformation of reception and HR operations to cope with contracting space needs
• Stepping into the coming 2024, organizations are transforming their human resources departments and receptions to streamline office lobby operations making the end- user interactions more seamless.
• HR managers can also use data to find out why employees are leaving their organizations, helping employers uncover important information about organization's performance and employees' individual needs.
• When it comes to technology and automation, companies are turning to cloud computing, collaboration technologies, and digitisation to improve HR operations and the employees' well being.
• If your office has a large number of hybrid workers,spaces may need to be converted to temporary desks and meeting rooms that can be reserved on specific days with hotdesking and hotelling softwares.
Summarize!!
Upgrading visitor management systems with customized enhanced functionalities not only revolutionize your front desk but effectively streamline how the entire operations .Much more than just a visitor management system, with detailed analytics, custom alert notifications,and deep integrations for your visitors, cloud-based secure Visitor Management like Vizitor is now a completely future-focused solution that level up your visitor experience and it is future - ready with major upgrades which help organizations for enhancing on-site visitor experience.