Today is the era of technology and innovations. Educational institutions are an important part of our society and play a major role in providing a learning environment to students. But, Are you really creating a healthy and secure learning environment for students to learn?? Isn't the constant flow of visitors and others in your premises creating disruptions in the learning of students? What strategies are you currently adopting for handling arrivals of visitors and others at your building? Are you still stuck to manual paper based check-in procedures?? Hopefully, being an administrator,you must be worried that your registration and operational tasks should not create hassle and affect the learning environment. You must be concerned about your school operations to run smoothly and manage all records efficiency for a long duration.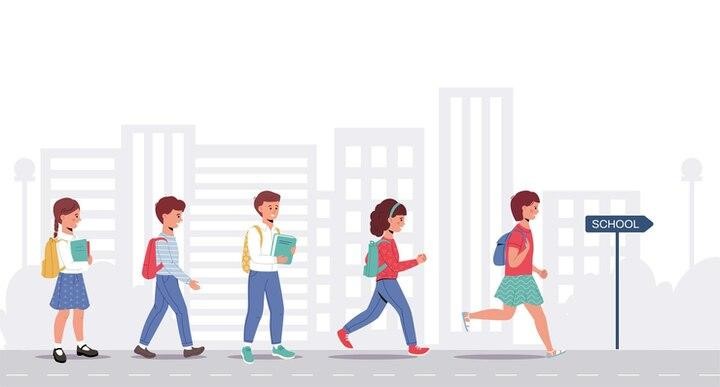 If yes, then you need to switch
There is only one right way to solve these issues– School Visitor Management System.
The Visitor Management System for Schools is especially designed to cater the needs of different facilities by streamlining their operational tasks as well as improving efficiency and productivity upto next level.
Let's take a close look at how the Visitor Management System proves to be a milestone in improving the efficiency of schools.
In this article, we'll cover the below points–
• Introduction to the Visitor Management System for Schools and Why is it needed?
• Streamline check-ins and improve efficiency with a Visitor Management System for Schools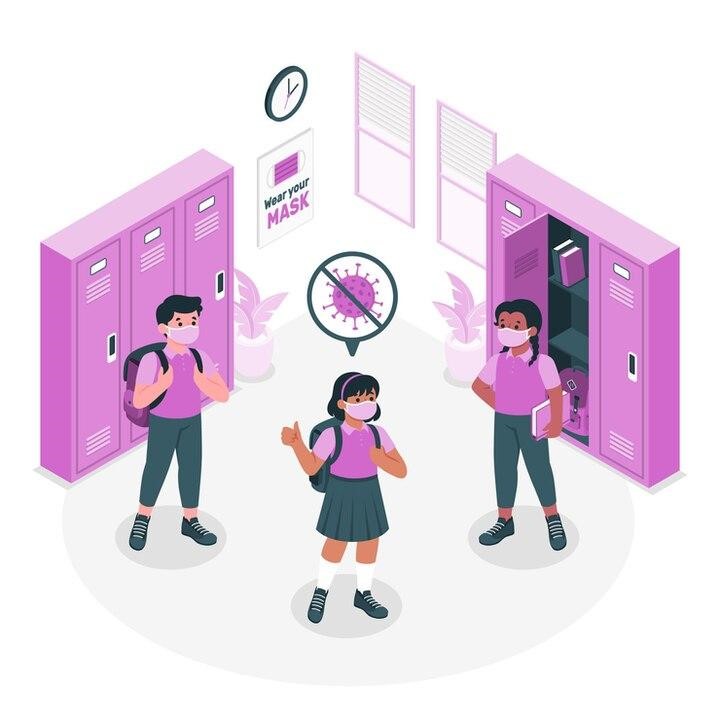 Introduction to the Visitor Management System for Schools and Why is it needed?
Need of Modernisation and digitization–
Modernisation is the necessity of today's productivity measures. We live in a society exquisitely dependent on technology and innovations.
With the digital awakening the COVID pandemic has caused, many institutions are realizing the necessity of adopting digital methods for streamlining their operational tasks.
It is difficult to serve today's modern expectations and requirements of schools and learners by using their outdated measures and strategies. Today's modern learners and parents are looking for a seamless learning experience in schools and colleges.
Increase efficiency, productivity, agility, and profits using Visitor Management System
Effect of drastic surge of COVID-19
The past pandemic world scenarios has greatly impacted and changed the workplace trends. However, to stand strong against this wave, schools are now taking more necessary actions, using advanced technologies to improve their efficiency.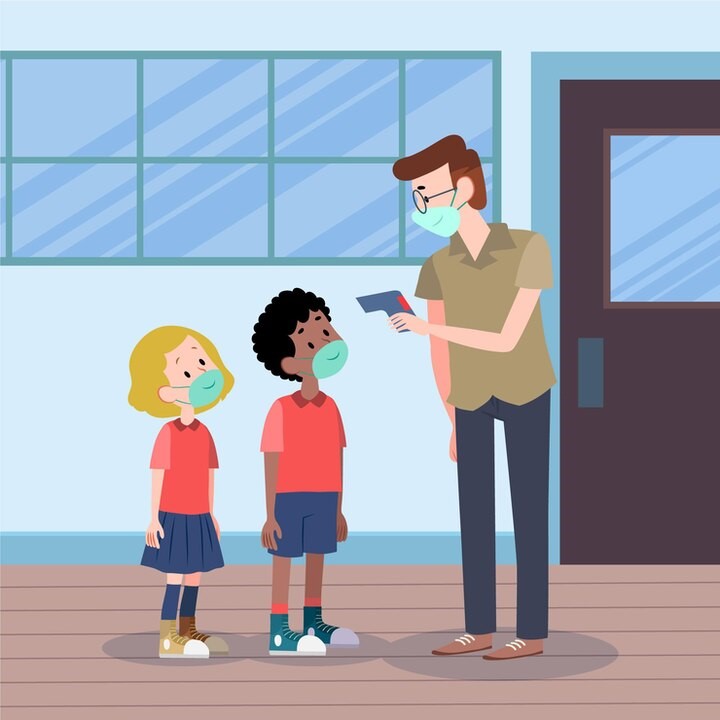 Preface to Visitor Management System for Schools
Visitor Management System for Schools
is one of the best and quality visitor management solutions that allows you to screen visitors, register,manage student attendance and streamline your check-in process. It helps schools to streamline and automate their visitor management processes using digital and cloud-based technology. It not only speeds up the check-in process but also protects your schools from exposure to infectious viruses such as COVID.
Nowadays educational institutes' operational and day-to-day tasks get complicated day by day. So, practicing manual check-in processes and other tasks seems to be a challenging task for receptionists and the administrative staff. With the increasing number of courses and activities, the students get incurred more and more and thus, making it more challenging for them to manage all operations while improving efficiency and security.
Visitor Management System for Schools offers various in-built features and benefits that can lift up your operational efficiency to a great extent.
Some of these one are listed below–
• Touchless visitor check-ins and check-outs
• Cloud-based storage
• Instant host notifications and real time dashboard
• Badge printing and health screenings
• Students tracking and attendance tool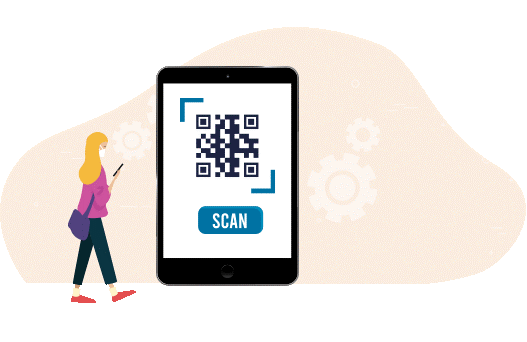 Streamline check-ins and improve efficiency with a Visitor Management System for Schools
As already discussed,nobody can deny the fact that there is a crucial need to improve operational and front desk tasks to provide a seamless and automatic experience for both staff and students.
Digitize your Check-in procedure to reduce unwanted chaos–
There is no need to spend countless hours manually filling out the registration forms, entering visitor and students' details. This seems to be quite outdated… School administrators should go one step ahead towards a consistent and touchless solution. Yes,the touchless Visitor Management System allows contact- free check-ins making use of QR codes and face recognition technology. This helps in eliminating the overall time spent during registration process to reduce unwanted chaos.
Student tracking and detailed reporting to enhance security and safety of students–
Visitor Management System keeps a track of the movements of the students in and out of the school premises. It helps in keeping detailed records of all the visitors; thereby, avoiding unwanted visitors to enter within the school building. It keeps track of student's check-in and check-out time and maintains their attendance records.
Offers instant school emergency alerts in case of emergency–
Visitor Management System is able to send quick mass alerts in case of any emergency. In critical situations,it also alert the school's administrator when an offender is trying to enter the school. Using the visitor pass software facility. School organizations can prevent illegal entries into their premises making use of the school visitor pass facility.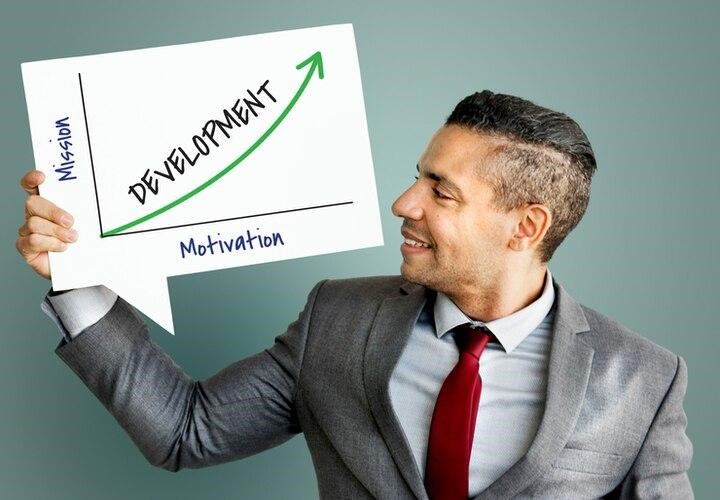 Frequent health and visitor screenings to mitigate the risk of exposure to the viruses–
In order to reduce exposure to infectious viruses, it allows the screening of visitors on a frequent basis. It allows people to ask questions about their recent travel history and health related symptoms to maintain safety and security standards. Every visitor whether parents, students, employees are screened before entry reducing the risk of any offender checks into the school thus contributing to higher security.
Ease in maintaining an accurate attendance records of students and the staff–
It also allows to collect all the details, the arrival and exit time, the resources, etc of both students and staff to maintain their accurate and efficient attendance record. As the system is cloud- based,it helps schools to manage the data efficiently with no error rate. It also saves teachers' time by automating attendance keeping tasks.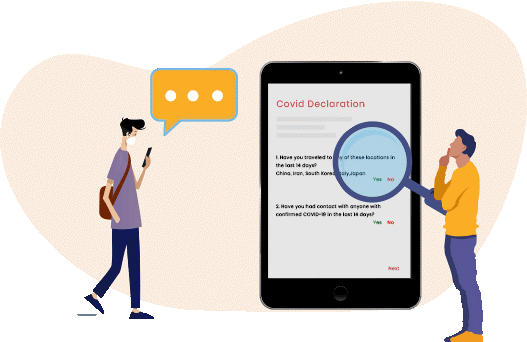 Helps schools to go eco- friendly and green—
Being paperless and digital is the essential need of the hour in present times. Visitor Management System digitizes and streamlines the front desk tasks using touchless check-ins and QR scannings. This helps in creating a green and paper free environment within school thus enhancing the brand reputation of the organisation. It also helps in reducing the cost overheads while preserving the environment.
So, the Visitor Management System is one of the best and optimal solutions to enable schools to go paperless and streamline their operational tasks by bringing automation and digitization into the picture. It streamlines the administrative tasks and decreases administrative staffing needs.
Conclusion
So, it is clearly concluded that the Visitor Management System helps the schools to deliver students a more effective and seamless academic experience while automating their day-to-day necessary operations. Visitor Management System like Vizitor, is certainly a best, reliable, cost and time-effective solution to improve and enhance efficiency of schools and colleges. There is a crucial need to safeguard staff and students from COVID. The solution allow school facilities to do this with ease. Go for Vizitor to implement the best Visitor Management system for Schools.