The first and foremost priority of parents and school administrators is ensuring the safety and security of the students and the staff. Is your child really safe at school premises?
The question often arises in the minds of parents and guardians considering the safety and security of their children.
What safety measures are you currently adopting for creating a secure and safe learning environment for students? Are your students safe from exposure to COVID-19 virus?
School administrators and authorities are compelled to answer these questions when it comes to the safety of students and staff.
Is your front desk still maintaining paper based visitor logs and students' logs? If this is true,then you should go for transformation.
There is a crucial need to go for innovative and smart solutions to ensure safety within your school premises.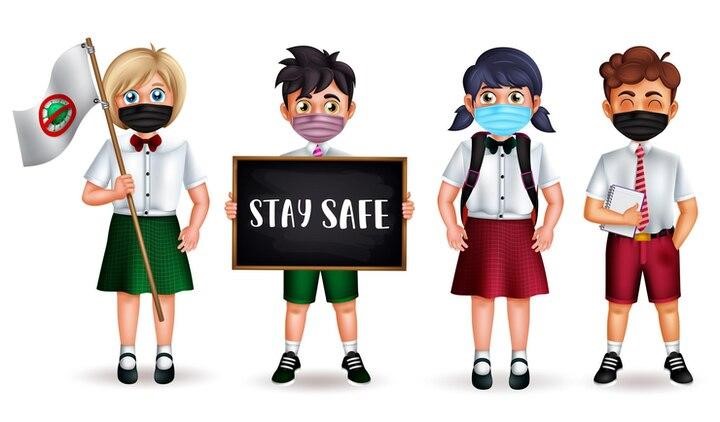 The key to safety of students is now in your hands– Visitor Management System
Security and safety within school premises is one of the most important aspects of school administration.
There used to be a continuous inflow of different types of people such as parents, guardians, employees and students in schools. During busy hours, maintaining safety and security while performing other front desk tasks is really a challenging situation for receptionists and school administrators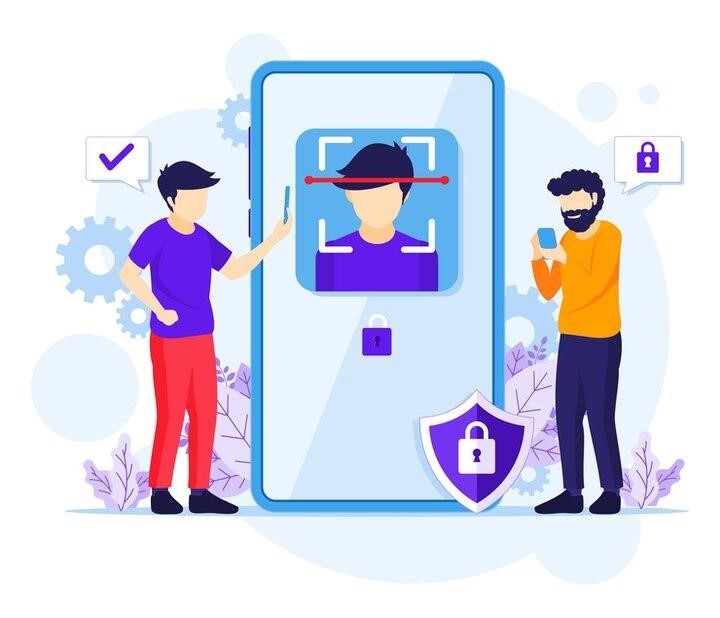 Introduction to Visitor Management System for Schools– A perfect and reliable solution for ensuring security in schools
Visitor Management System for Schools is a touchless visitor management solution used to track activities of different types of visitors within school premises while ensuring security and safety of the organization.
It is a need of the present times.
It is an optimal solution to ensure overall control over the visitor's movement and activities within school premises. Any discrepancy can result in a harmful situation for students and staff.
School officials are now taking one step ahead considering the necessity of safety of students.
So,Visitor Management Systems are now becoming the new quality standard for schools globally that facilitates not only the security aspects but also streamlines day-to-day operations within an organization.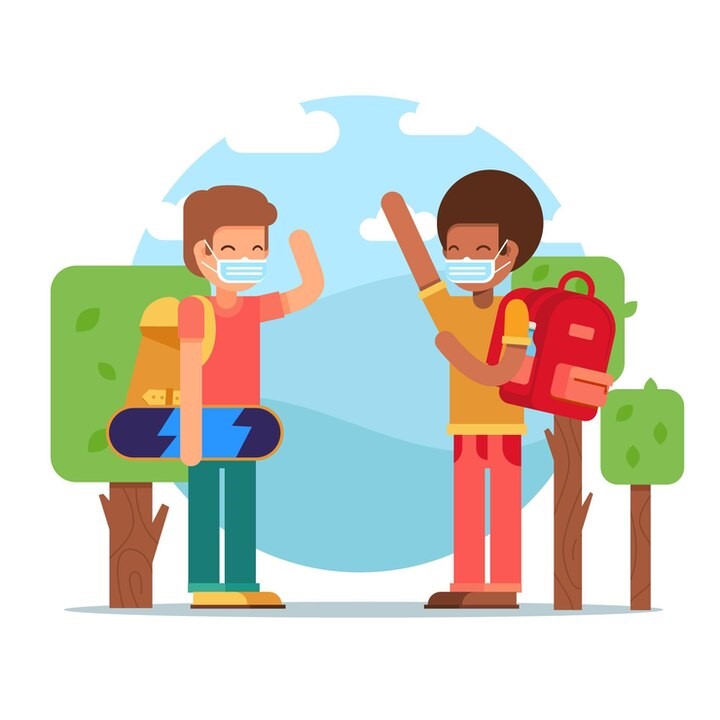 Why Schools need Visitor Management Systems as one of its important assets?
Impact of COVID-19 and its post-pandemic scenarios
As the world is continuously experiencing the crises of CoronaVirus pandemic. The drastic wave of infectious COVID-19 has significantly impacted the educational institutions and led to tremendous loss of studies for students.
As students are more prone to exposure to the virus,practicing social distance to curb the transmission of virus is becoming a necessity in schools. With the pandemic crisis, creating awareness among the students about the high risks of infection has become literally important.
Visitor Management Systems can be used for high-level and quality access control to ensure the maximum safety and security of the staff and students.
Schools have to be extra careful during the pandemic phase. It should focus on limiting the number of visitors into the school to reduce contact between people and the students.
Upgrading the manual paper based methods of the check-in process is now more essential than ever.
While students are within school premises, it is the foremost responsibility of school staff and administration to exercise reasonable care to protect students from any undesirable situation.
Implementing reliable and quality visitor management software can help schools streamline their process of managing visitors by digitizing their front desk operations with touchless technology.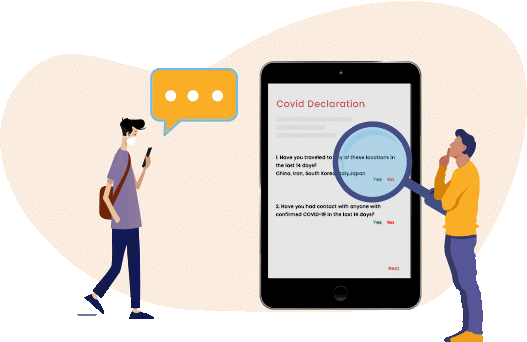 Limitations of manual paper based visitor logs in schools–
Most of the schools are still employing outdated methods for tracking and maintaining records of visitors in school. But in today's current digital world, these methods could prove inappropriate in handling the vast number of visitors and parents within schools.
• Physical visitor log books and attendance registers are prone to damage and loss
• Screening and tracing of visitors is impossible using a log book
• Managing records of numerous number of visitors is difficult and clumsy
• The data of students, visitors and staff are susceptible to theft and non- compliance
• Increases the risk of exposure to the viruses
To encounter the above challenges,there is a pressing need for schools to look for innovative softwares and technologies to assure parents and students their schools are secure and safe.
They can do so by using a quality visitor management software to keep an eye on everyone who enters and exits the premises, including parents, guardians,contractors, students etc.
Never get stressed anymore in managing visitors, just switch to Visitor Management Solution
Vizitor is one of the best choices among various Visitor Management Systems present in the market. The School Visitor Management System is a quality system integrated with numerous features and benefits that can lift up their security standards.
Vizitor-Touchless Visitor management system for school safety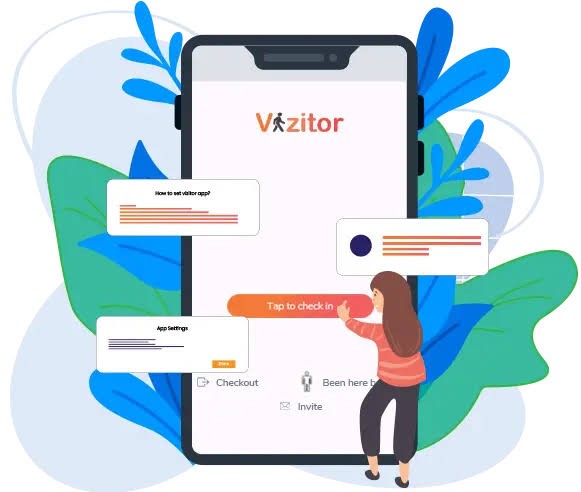 Enhance school safety and efficiency with Vizitor Visitor Management System
Some of the leading features are listed below that streamlines the front desk operations but also suggests efficient and digital ways of managing school safety.
1. Touchless check-ins with health screenings
• Vizitor allow for touch - free digital check-ins using QR codes and face recognition technology
• Offers Touchless check-in experience
• To mitigate the risk of virus carriers entering the school premise,Vizitor allows for modified sign-in fields to include custom screening questions.
• Allows for pre- screening questions about their recent travel history or current state of health.
• Provides frequent health and wellness screenings for all school staff and visitors.
• The school visitor sign-in/check-in system allows collecting specific data of different visitor types such as parents, students, and volunteers.
• The cloud-based digital visitor management software ensures that every visitor has a proper check-in and a health screening. This contributes to the school's safety measures.
2. Student Tracking and detailed reporting
• Monitors movement of students within and outside school premises and track student's check-in and check-out time
• Also records early dismissal and perform custody checks before releasing students from school premises contributing to the safety of students from intruders and unauthorized persons
• Offers a user-friendly interface for recording and managing visitors' information within school
• It also helps in providing detailed records of visitors and guests to the school administrator for future references.
• Vizitor's real-time dashboard provides access to view visitor's activities and details in real-time
3. Instant alerts and notifications
• After screening the visitors at the front door, it automatically alert the school's administrator if an offender is trying to enter school building
• Notifies the administrator and staff with complete visitor's details so that the host can approve or disapprove the entry of visitors.
• If any unauthorized access is detected, it instantly adds it to the blacklist.
• Automatically alerts the staff and other administrative staff via SMS if any emergency arises to allow them to take preventive measures.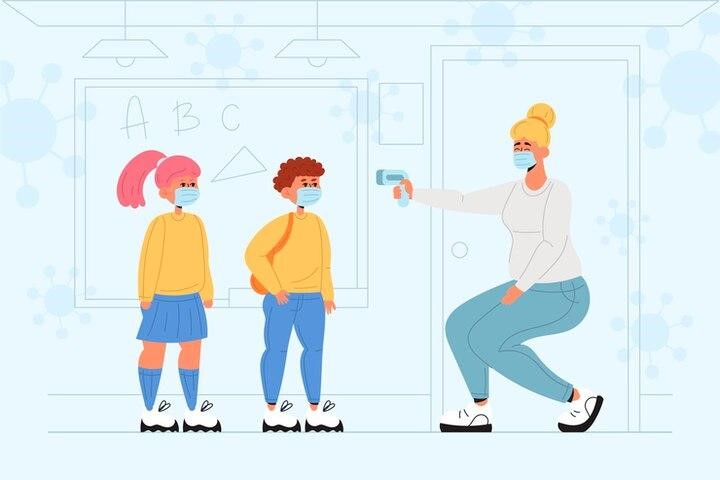 4. School Visitor Pass System is need of the hours
• A school visitor pass is allocated to visitors used to identify and maintain an accurate record of check-in and check-out time.
• The visitor passes are customisable and increase the school's security by an efficient identification procedure making use of colorful visitor passes..
• Vizitor School Pass effectively manages visitors and conveys all relevant health and safety requirements for your school.
• It supports the identification process allowing teachers and security personnel to easily recognize visitors at a glance.
• It facilitates the entry and exit processes within schools.
5. Protect and safeguard school premises from the wave of COVID pandemic
• Vizitor also pre- registers the visitors and automatically alerts them accordingly, preventing the unnecessary overcrowding within school premises.This practice offers a smooth and peaceful learning environment to students.
• The touchless visitor sign-ins prevent students and staff from coming in contact with any infectious virus.
• Automation of check-ins helps in gaining the trust of the parents during this post-pandemic period.
• Facial recognition (biometric), mask detection, health questionnaires,visitor screenings and temperature checks also adds up an extra layer of security.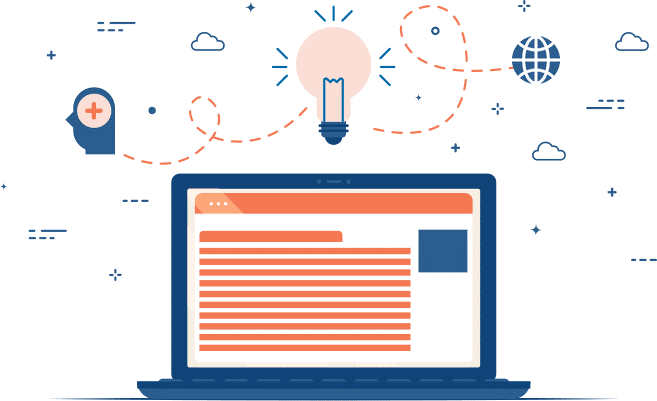 Wrap Up!!!
It's the time to end up with the conclusion that adopting a reliable and quality Visitor Management Solution like Vizitor create a safer environment for children to learn as well as improve the security standards of schools. It also adds up a value to the reputation of your schools. It is a smart investment that can revolutionize your security and safety standards.
Go for Vizitor which offers you the security level you are wishing about. Sign Up for a free trial.