Going paperless is one of the most economical and reliable practices to keep your system digitized and eco-friendly. Most organizations are now starting to realize that using paper is an inefficient and expensive way to manage their operational tasks.
Do you want to go paperless and digital in your organization? If yes, then let's explore some of the ideas towards this.
Demand for paper is growing rapidly even after promoting recycling.Paperless system is an effort to reduce the time and expense associated with paper-based systems. Nowadays many organizations are looking to implement paperless technologies to manage documentation processes.
Many large and small businesses are shifting their focus towards making their workplaces more energy efficient and greener by implementing paperless systems.
Need to know: Implementing a paperless system is one of the most important and attainable objectives of modern businesses
But, implementing a paperless system is not a one-day and one-person job.It needs collaborative and effective teamwork. Every process takes time and effort.
It requires reviewing your existing practices and plan to reduce the usage of paper by incorporating new technologies. There is a critical need to embrace changes and adopt new and green technologies to take their step forward towards paperless systems.
Today is the age of digitization and modernization and every enterprise is struggling to compete in the modern business world. Dependence on paper based systems may lead them one step back in their way of productivity.
In this article, we'll explore some practices and ways to implement a paperless system to go digital and eco-friendly at workplaces.
Points to go through…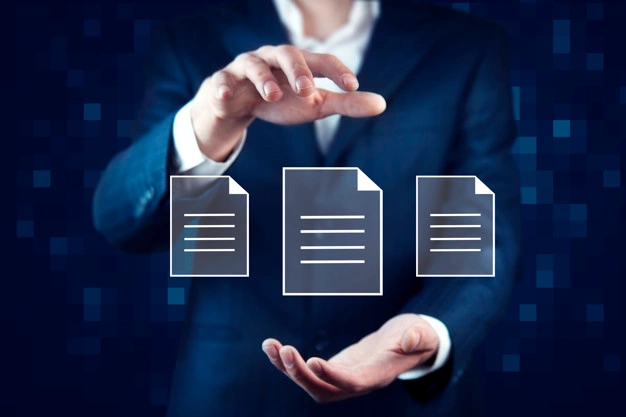 • Limitations of paper based systems
• Common problems with paper based systems
• Best practices for implementing a paperless system
• Conclusion
Limitations of paper based systems
Is your organization still relying upon paper based methods for their operations?
Why don't you switch?
Many companies and businesses are still using paper based processes. But using paper is not only disturbing our planet's ecological balance but also presenting an outdated and inefficient image of your workplace.Obviously, the paper based system is insecure.It requires a lot of effort and space for storage. Keeping paper documents safe and secure for a long period of time is almost not possible.
Additionally, paper based systems contribute to environmental pollution.
Common problems with paper based systems are –
1. Large storage space-
They need a significant amount of space to store paper files and documents. Keeping them organized is also a cumbersome task for a workplace manager.
2. Prone to damage and loss–
Paper based documents can be easily damaged and misplaced. They are always prone to theft and misuse. All this results in loss of essential and confidential information and data.
3. Environmental damage–
Every business organization doesn't need one or two sheets of papers for their operational tasks, but actually it requires thousands of them. Producing thousands of paper copies literally puts an extra burden on the environment. Using paper moves your organization one step back in fulfilling their aims for green practices and credentials.
4. Privacy and security issues–
Maintaining privacy of paper documents is not always that possible.The documents can be easily stolen and manipulated by others.
5. Inefficiency–
Paper based systems bring lots of inefficiency and inaccuracy to an organization. The organization always requires a dedicated person for file transmission and proper management of documents.
Hence, you need to replace your existing system with a digital one. But, when you go forward with implementing an electronic system may feel like stepping into the dark unknown, but their experiences can illuminate your path to the same destination.
What do you think about going paperless?
Here are some best practices to help ensure a successful replacement from paper-based systems to the efficiency of a document management system.
Best practices for implementing a paperless system
1. Set the Goals for implementing a paperless system–
When we implement a new document management, then this system requires changes in processes. When setting expectations for any type of roll out, envision what a smooth roll-out looks like and identify what factors are critical for success. There can be implementing electronic signatures as a top priority. So you have to identify how your current processes will change and build in time to evaluate your progress as you go.
2. Allow the staff to participate–
As we know most people don't like change. Mostly in that area where a lot of people have years of experience with established procedures. Going paperless can improve efficiency but we have to see the potential . So there is one solution, you can allow the staff to participate in the process which will lead to a better understanding and ownership of the process and transition. Tell them the purpose behind the transition and the benefit it brings to the site. With this you can Secure the commitment of staff that will help to facilitate ownership and drive the transition forward.
3. Commit for All Trials–
The transition to a digital system can be greatly aided by limiting the implementation to new trials only. So instead of this you can adapt the existing studies. Many sites apply this strategy. This strategy can streamline the process of bringing sponsors.To going forward, this is the way you intend to do business. You can further explain the requirements to maintain your own processes, your stakeholders will have access to tools and remote access that will save their time and money.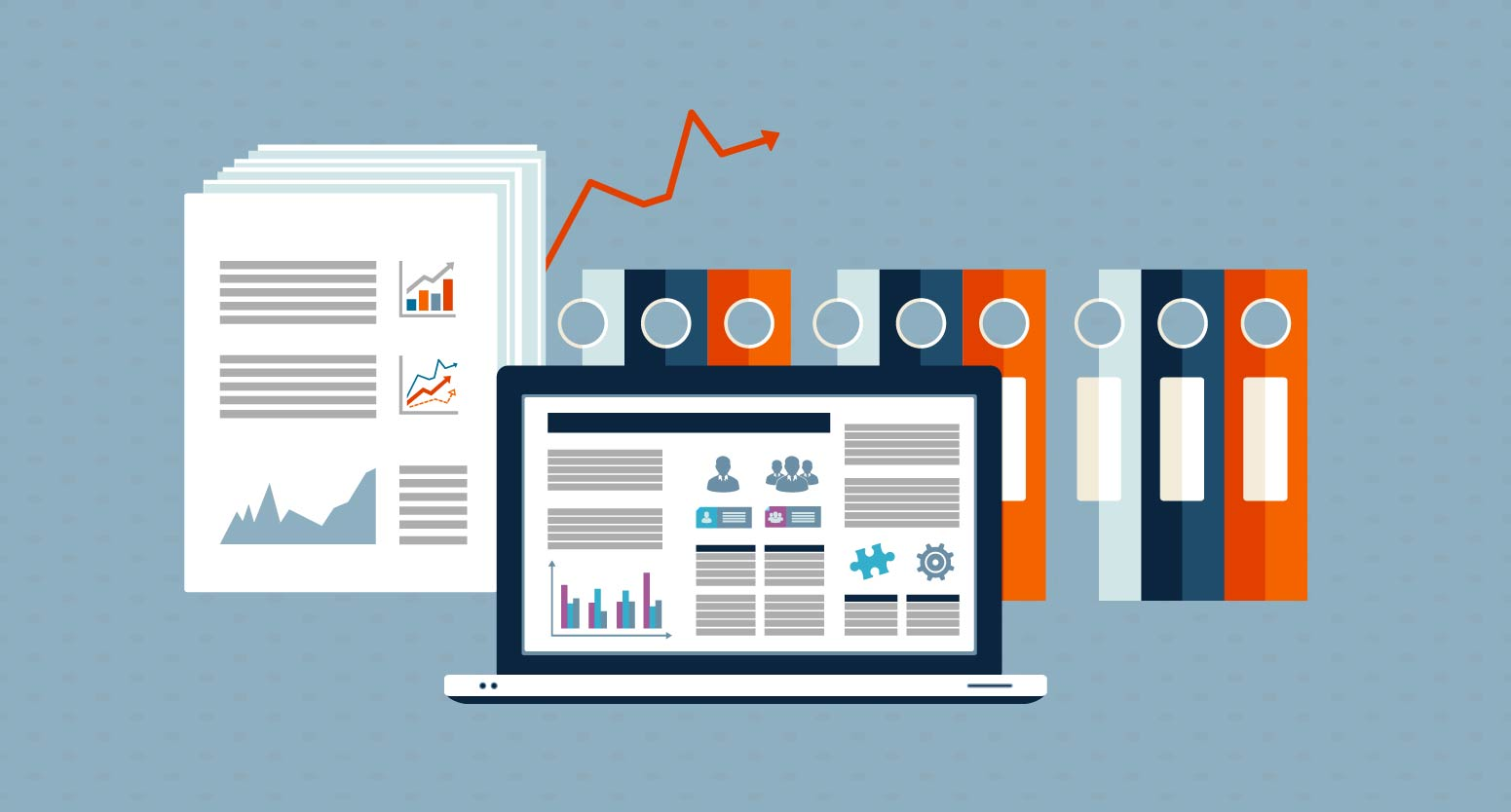 4. Avoid to keep Paper Backups–
You have to make your trust in the system you have put in place to achieve that compliance, although you have eliminated a paper backup. Many sites want to keep a paper backup when moving to a new system. But this procedure will create a lot of additional work and other issues.As we know the transitioning of the electronic system doesn't have to happen overnight. For this, we have to focus on new trials, and allow the value to emerge over time as you move along the trajectory of the regulatory maturity model.
5. Provide the Centralization–
Creating organized files, document naming conventions will ensure uniformity across your organization. This also applies to processes and the use of materials. This transition will provide you centralization that includes identifying the documents and other resources that can be shared to eliminate the redundancy of the regulatory information. Similarly, you can take steps to identify and define types of workflows and the staff members involved in each.
6. Streamline your workflows with digital management software–
However, the digital management systems like Visitor Management Systems streamline your office activities.Every business must incorporate these softwares for their operational strategies.You need to implement these digital solutions to digitize your workflows.These systems provide you with efficient and fast document storage and organization.
7. Digitize your finance and accounting processes–
Digitization of the financial process provides you with more collaborative and better customer engagement and user experience. Going digital with your financial transactions and billings is one of the best practices to create a paperless environment.
8. Set up initiative reward and appreciation programs–
Encourage your employees to take initiatives for meeting your goals of digitization and going paperless.Reward your employees with finance and other incentives when a goal is met to encourage them to make efforts in creating a paperless environment.
These are some best practices towards meeting your goals of implementing a paperless system. Paperless systems make your office versatile and more efficient.The system not only saves paper and cost but also improves your data security and customer satisfaction.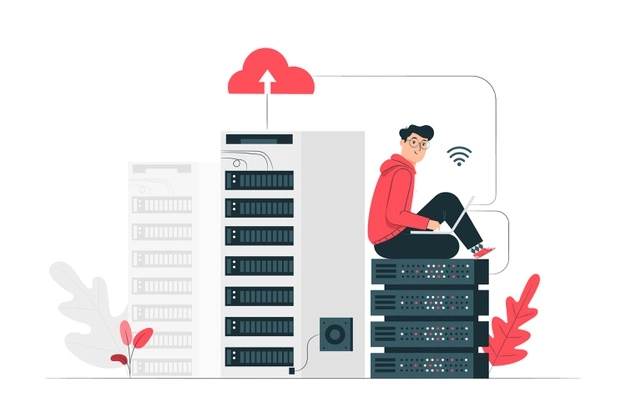 Conclusion
Transition of a paperless system is a process, but with the right guidance it can become quite smooth. Take a full assessment of your paper usage and create strategies to eliminate processes that rely on papers.Changing existing processes by incorporating them with new and advanced technologies can make this transition more smooth and convenient. Vizitor is the best Visitor Management Solution that can streamline your operational tasks while making your workplace more digital and modern. Switch to Vizitor for implementing a paperless system. Click here to learn more about Vizitor.
Learn more– Benefits-of-a-paperless-office