As we all know that technology and innovation has become an integral part of modern business operations. From communication to production, technology has transformed the way businesses operate and compete in the global market. Those that embrace and leverage technology are more likely to succeed in today's fast-paced business environment. But, still there are some exceptions.
In this era of mass communication and advancement where data and workplace security always remain the topmost priority among businesses, it is likely hard to protect your business workspace using the so-called TRADITIONAL SIGN-IN SHEETS. Still, there are organizations that rely upon outdated traditional visitor sign-in sheets to manage and track their visitors and guests.
Security as the major concern…
After all, visitor signing-in is essential for businesses especially among security-conscious organizations. It helps you keep track of who has entered the premises and who has left, also lets you know who to expect, and keeps a clear record of their activities.
But,the question arises….
If you are running an enterprise and still using the traditional sign-in sheets to encounter number of visitors in your premises, then you must consider issues mentioned below- Doesn't this raise privacy issues? Is it safe to use this method to manage your visitors? Is workplace security your major concern? If yes, you must ditch those outdated sign-in sheets because handling a diverse flow of visitors while preventing any unauthorized entry is not as possible as needed. Rather it becomes more tedious and raggy.
Considering the security needs of modern security-conscious organizations as its crucial aspect, it becomes more critical and essential to implement a reliable and robust Digital Visitor management system to make your visitor management process more convenient and trouble-free. The most surprising fact is that most of us are still not aware of numerous hidden flaws of traditional visitor sheets. It seems really ' astounding'.
In this article, we will go through various hidden drawbacks and flaws of using traditional sign-in sheets and explore how the Digital Visitor Management System overcomes the limitations of using traditional visitor sheets and serves as a right fit for your company.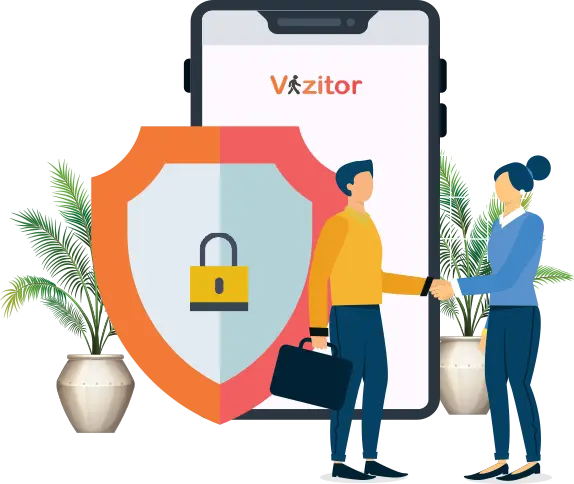 Let's go ahead…..
Reasons to ditch traditional Sheets in modern businesses
Why should you say 'NO' to traditional Sign-in Sheets?
Traditionally, businesses used a visitor sign-in system for a variety of reasons. Every organization, large or small, needs to ensure that they are taking all the security measures to monitor activities of their visitors and guests. It is fundamental for businesses to sign-in their visitors as it allows them to keep track of who has been on their premises and when they left.
Why is Signing-in important in security-conscious businesses?
It is extremely tough to keep an eye on everyone at the same time using the outdated traditional paper sheets. But it is crucial.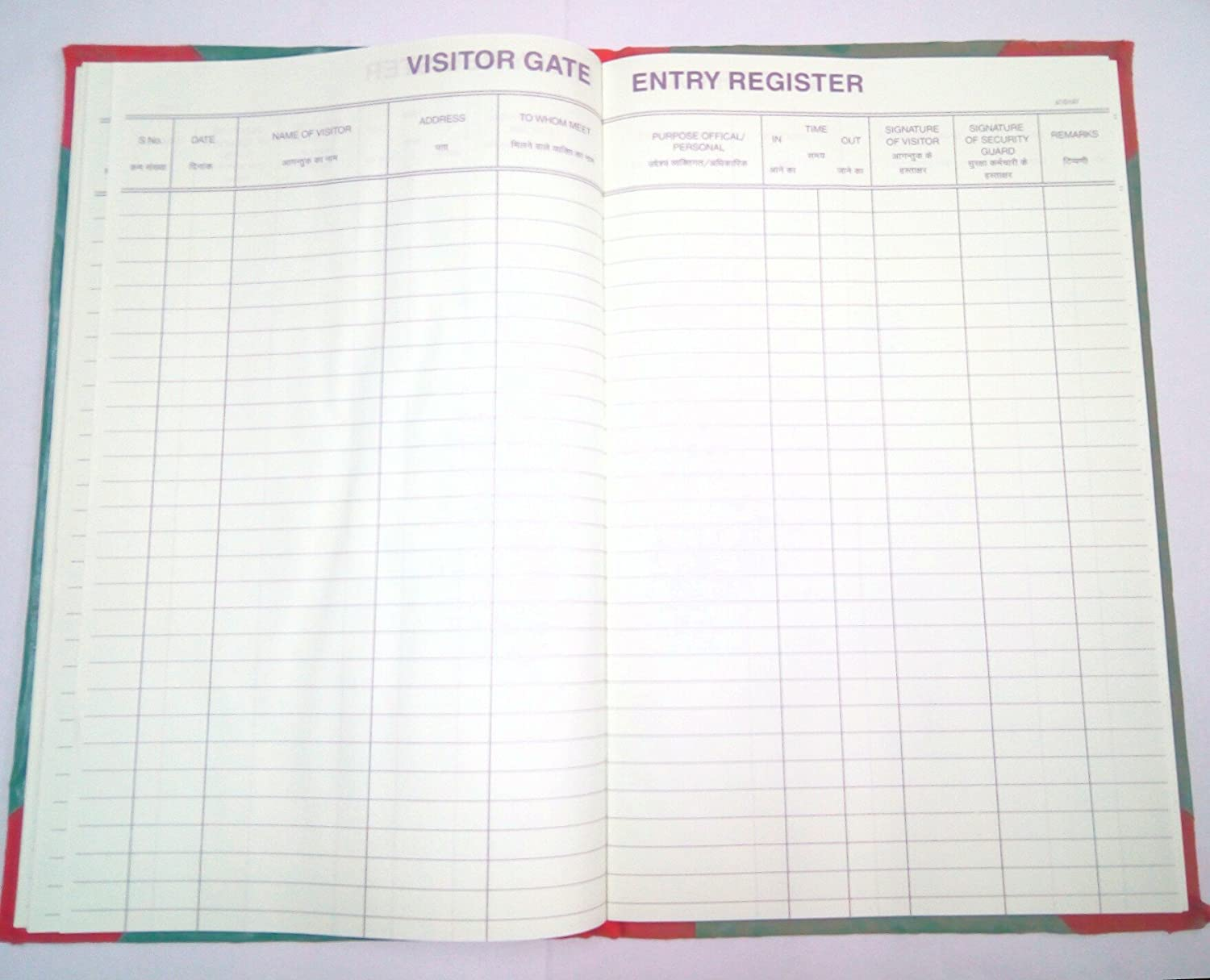 Many companies still use a paper sheet for their sign-in system, but, it can become disorganized with them. This is why digital visitor management has become so prevalent in present times.
Besides this, the paper based visitor sheets are extremely prone to numerous hidden flaws that should be considered critically.
Digital Visitor Management System– a perfect solution to consider in modern times
It's the time to upgrade…. As already said, security of its workplace and employees always remain at the top of the priority list of businesses. Actually, handling a diverse flow of visitors while preventing any unauthorized entry is not an easy and straightforward task. So, you must implement a n optimal Visitor Management Solution to make your visitor management process more smother and efficient.
A digital visitor management solution is an ELECTRONIC version of a traditional paper sign-in sheet which automatically keep record of everyone entering into the premises and provides the organization with a low cost solution to enhance their security overheads. There is no need to spend expenses on papers and other requirements of manual visitor badges. It makes the whole process digital and secure.
A Digital Visitor Management Solution can helps to enhance the security of a building or premises by ensuring that all visitors are properly identified, screened and tracked during their visit. This can help to prevent unauthorized access, theft, or other security incidents. It rather offers numerous key features to entrepreneurs to take their businesses up to the next level. Some of them are-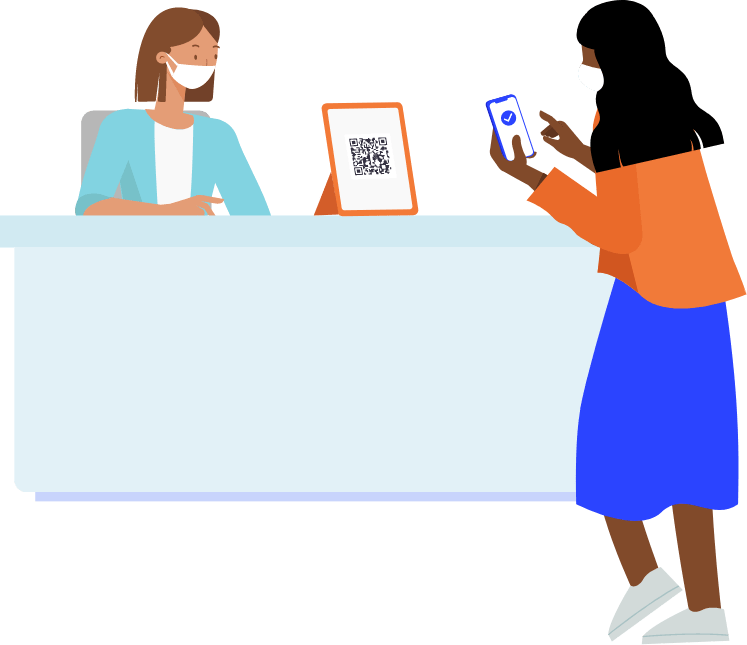 • Pre-registration
• Instant alerts
• Visitor badge printing
• Digital touchless Check-ins
• Attendance management etc.
Let's take a close look at some of the hidden flaws of tradition sheets and how Digital Management System overcome these challenges making visitor management process a profitable and convenient one for modern businesses.
How digital visitor management systems overcome them?
Traditional sign-in sheets have been used for decades to track visitor traffic in many businesses and organizations. However, these sign-in sheets have some hidden flaws and drawbacks, which can compromise the security of a building or premises. Here are some of the flaws of traditional sign-in sheets and how a visitor management system can overcome them:
1. Data accuracy:
Traditional sign-in sheets are often filled out by hand, which can lead to errors, typos, or illegible handwriting. This can compromise the accuracy of visitor data, making it difficult to track or identify visitors in case of an emergency. Actually, keeping records manually can lead to various unexpected results as these logbooks are prone to error and damage. It will really affect your organization's efficiency and productivity to a great extent.
Rather, a digital visitor management system uses digital forms, which are easy to complete and ensures accurate and legible data. Electronic Visitor Management System is cloud based and provides the facilities with easy and quick reporting of visitors information in an efficient manner.
2. Real-time tracking:
Traditional sign-in sheets do not provide real-time tracking of visitor traffic, which can make it difficult to manage visitor flow and identify potential security risks.
A digital visitor management system provides real-time tracking, allowing businesses to monitor visitor traffic, set alerts, and identify potential risks or improvement and create reports quickly.
3. Data security concerns:
Traditional sign-in sheets often contain sensitive visitor information, such as names, phone numbers, and addresses, which can be easily accessed by unauthorized personnel. The paper based sheets can get lost or stolen and since the records are public because anyone who stops to sign the sheet can view everyone else's name. These improper arrangements to protect information leave a wrong impression on the visitors, making them reluctant to share their sensitive information
Instead, a digital Visitor management system ensures visitors' data confidentiality and also provides data encryption, access control, and user permissions to ensure that sensitive data is protected from unauthorized access.
4. Check-in process:
Traditional sign-in sheets can be time-consuming and inefficient, leading to long wait times and delays for visitors. Manual methods of Signing-in require a lot of complicated paperwork and form filling procedures. Maintaining record of numerous visitors manually is a hectic and tedious task thus creating hassle in your lobby area.
The details and necessary information may not be correctly filled in by the visitor.
The innovations in technological aspects do away with the old technique of manually entering the visitor's details by streamlining the entire process of signing-in.
A digital visitor management system provides a quick and easy check-in process, allowing visitors to sign-in quickly and efficiently, reducing wait times and improving the overall visitor experience.
The Digital Visitor Management System streamlines the whole check-in process as-
• There is no need to spend countless hours manually filling out the registration forms, entering visitor and students' details.
• The touchless Visitor Management System allows contact- free check-ins making use of QR codes and face recognition technology.
• This reduces the overall registration times by making it more smooth and convenient.
• Using Pre-registration,guests and visitors have the option to pre-register for their stay online or through a mobile app prior to arrival. This allows them to skip the front desk check-in process altogether and go straight to their hosts.
5. Workplace Security:
Sign-in sheets can create a security and compliance risk as information is difficult to interpret. It is not easy to track the activities of visitors within and outside premises. Additionally, the manual entry system does not provide relevant information about visitors for identification purpose. Also tt is not possible to keep eye on everyone while registering them. So, there is always a room for intruders to enter the premises easily making use of false identity measures.
On the other hand,Digital visitor management systems provide enhanced security compared to traditional paper sign-in sheets.
• They can capture and store visitor data, take photos, and print ID badges to verify the identity of visitors. This ensures that only authorized visitors are allowed access to the premises and reduces the risk of unauthorized access.
• Furthermore, a cloud based solution can offer additional features, such as facial recognition technology and automated notifications to track when someone enter or leave your premises.
• To ensure maximum security, visitor access is granted only after their identity has been verified. This is accomplished by using OTP to verify phone numbers in real time, scanning and storing identity documents, and photographing them.
• To overcome the challenges of security breaches, you can screen visitors at entrance before they enter your premises.
• The system allows to print professional digital visitor badges with the company's logo and helps hosts to easily identify the visitors when they meet.
Overall, a digital management system offers rapid, secure and seamless visitor sign-in experience thereby increasing security level.
6. Productivity level:
Productivity is always one of the main concerns for business management to investigate new and innovative ways to improve quality and reduce downtime. The traditional system would require personnel to find the relevant persons resulting in decreasing productivity levels.
On the other hand, Visitor management system is fully integrated with smart technologies and offers the facilities with numerous benefits that helps them to improve their productivity and brand image.
7. Branding:
In today's modern world where technology is increasing rapidly, the experience you offer to visitors really matters a lot in boosting your reputation and branding. Providing a seamless experience is essential to enhance your brand image. It seems to be Not so easy and comfortable using the outdated traditional paper and pen sheets, rather it becomes more complicated to greet a number of guests at the same time.
Instead,Digital Management System creates a brand image of your organization by offering a seamless visiting experience to the guests.Digital check-ins allow you spend less time checking in and also lead to increased trust and confidence from guests and visitors resulting in more frequent visits and enhanced brand image.
8. Paperless and green workplace:
The post pandemic situations hove greatly forced modern organizations to go paperless and green in offices. The paper-based organization uses 10,000 sheets of paper each year that puts a huge impact on the world's tree population. The traditional paper method consumes lots of paper consumption to generate registration forms and visitor badges.
But,Going digital using the Visitor Management System not only saves paper and ink but also saves the energy needed to create documents.This makes the workplace greener and more secure.
9. Customization:
Traditional sign-in sheets are often generic and cannot be customized to meet the specific needs of a facility.
A digital VMS, on the other hand, can be tailored to meet the unique requirements of an organization, including custom fields and branding.
Final Thoughts……
A visitor management system like Vizitor can overcome the hidden flaws and drawbacks of traditional sign-in sheets by providing accurate data, real-time tracking, data privacy, efficient check-in, and comprehensive reporting and analytics. Digital visitor management systems can be customized to fit the needs of any business. Vizitor is one of the best digital Visitor Management solutions to overcome the challenges of traditional sign-in methods to enhance security among enterprises. So, switch to Vizitor for a secure workplace.