Looking for an optimal solution to streamline your check-in procedure?
Is your reception area presenting a branded and unique image of your organization?
Is your reception lobby area full of visitors waiting in long queues? Do you think they feel safe and secure at your premises?
Are you offering a safe and seamless visiting experience to your visitors?
If you are running an enterprise, then you must feel confident answering all the above questions.
Are you still stuck to mounds of visitors' paper logs and forms for registering your guests?
If yes, then there is a crucial need to streamline your check-in process and switch for a touchless visitor registration system to enhance your workplace safety.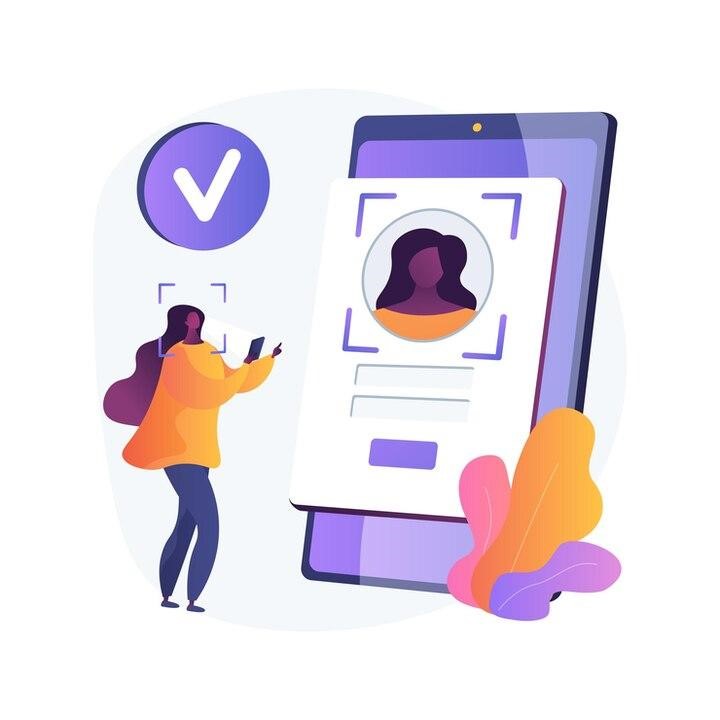 The impact of COVID-19
To deal with COVID-19 post pandemic scenarios, it is necessary to keep track of visitors we have been in contact with and follow strict safety protocols to reduce exposure to infection and increase security levels.
To combat the current COVID post pandemic challenges, facilities are shifting their focus towards enhancement of their entry procedure that can help them be more productive and efficient at the workplace.
During a pandemic, it is critically important to screen visitors arriving in the workplace to ensure safety of your employees and guests. Considering the above key issues, companies should establish a secure and robust visitor check-in environment to make the process more safer and easier.
Points to cover
• Why is there a crucial need to say no to the traditional manual registration process??
• What is the touchless Visitor Registration System and what benefits does it offer?
• How to make your workplace more efficient and secure with the Visitor Registration System?
• Final thoughts
Why is there a crucial need to say no to the traditional registration process??
If you're concerned about security, then using manual, paper-based visitor logs, form filling is definitely not the best option for tracking visitors at your workplace. It's hard to track how many visitors are arriving each week, or who's visiting your office, or who they're visiting.
Also, waiting in long queues for hours can end up with frustration of your visitors thus making your registration process worse and tedious.
If your lobby's not well-protected, it can potentially endanger your customers' privacy as well as your employees' safety.
As paper-based logs can increase the risk of exposure to the viruses and make your lobby not well protected, it can potentially endanger your customers' privacy as well as the safety of your employees.
This post offers insight into the positive impacts of automated Visitor Registration System to improve your workplace's efficiency and safety.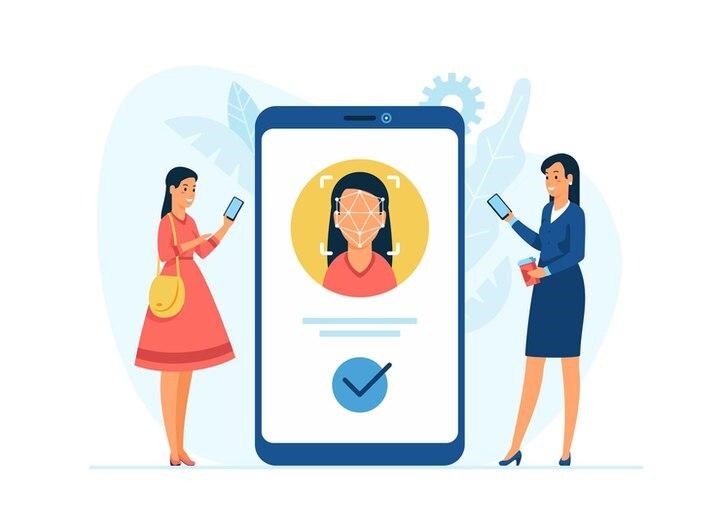 Electronic Visitor Registration System
What is the touchless Visitor Registration System and what benefits does it offer?
Keeping track of visitors entering into your building is the first and the most crucial step of your visitor management procedure. Visitor registration involves the process of visitors checking-in into the premises and maintaining record of their details for future references.
Expecting a hassle- free and fast check-in procedure – – just go for a touchless visitor registration solution
If we consider the outdated manual check- in process, then our mind presents us with an image which reminds us of arriving at the front desk, asking for registration form and filling out the details before accessing the office etc. So,it becomes clear that your old-fashioned manual paper visitor log will no longer be an optimal choice.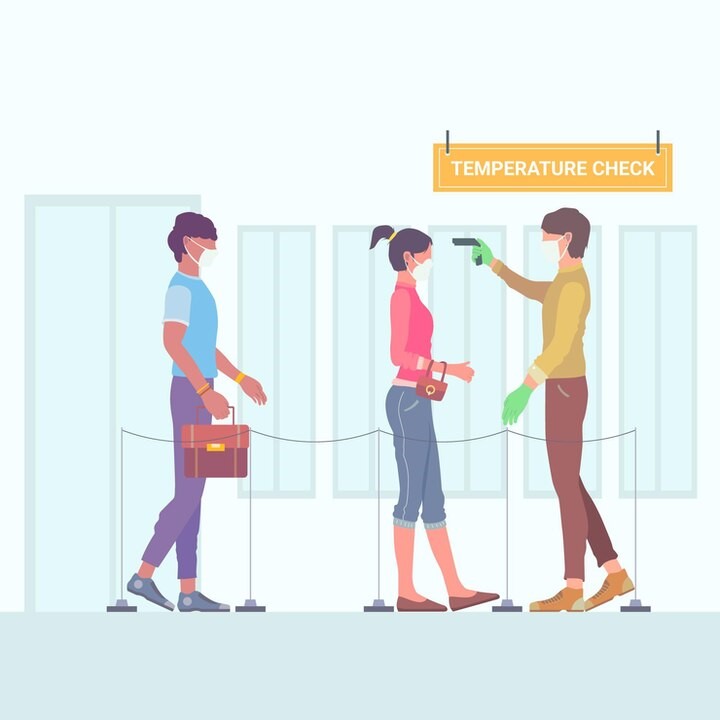 Instead, an automated touchless visitor management software offers a variety of solutions, including touchless visitor registration,ID badging, tracking, recording, and much more.
An Electronic Visitor Registration Software offers easy, convenient and seamless check-ins using pre- registration, scanning QR codes, face recognition etc. thus taking up your business to the next level of security.
The contactless visitor registration system is digital, safe, secure, robust, and self- service contactless visitor monitoring & tracking system.
Nowadays, creating a more flexible and seamless visitor experience by streamlining the check-in procedure is the foremost priority of businesses. Contactless Visitor Registration Software is a customized no-touch visitor tracking solution for schools, hospitals, offices, hotels etc.
NOTHING CAN BE SIMPLER THAN HAVING A SAFE AND SECURE VISITOR REGISTRATION SYSTEM !!!
Various benefits a visitor registration system offers–
1 Easy and fast touchless sign in
• It offers a no-touch sign-in using smartphones or tablets. There is no need to fill offline visitor forms.
• Simplified check-ins by scanning QR code and face recognition technology thus reducing waiting time
• Decreases crowding in the reception area establishing a smooth entry environment
• It helps in creating a professional first impression on your guests.
2 Pre- registration of visitors
• It helps in empowering employees by pre-registering the visitors
• It allows visitors to register their names and other information in advance, saving their check-in time when they arrive at the office.
• It offers automated check-in and check-outs allowing visitors to simply walk in and walk out, speeding up the registering process.
• It helps in meeting scheduling by sending branded invites to the guests via SMS or emails.
• Contact tracing is a method proven for controlling the spread of infectious diseases by tracing visitors at entry point.
• Touchless visitor check-in solution offers a simple way of tracing and monitoring every visitor and provides check-in with adding their information, capturing a photo with a user-friendly interface.
• Also enables visitors to sign the declaration and answer the questionnaires regarding contact and travel history, Covid related questions and more.
4 Instant host notifications and badge printing
• Instantly alert the host via emails or text messages about visitors they will need to interact with thus eliminating the waiting times.
• After identification and approval by the host, automatic printed visitor badges are issued permitting visitors' entry into the premises.
• They also limit unauthorized entry in the presence of a huge crowd.
5 Improved security and business productivity
• It helps in keeping track of the number of visitors and also provides you better control over unwanted and authorized visitors.
• The paperless visitor registration system helps businesses to expand their ability to serve their visitors and enhance their productivity.
• It boosts your brand image by establishing a smooth and hassle-free entry and exit environment.
• The visitor registration system also provides modern technologies that mirror the kind of visitors your organization gets and restrict the entry of intruders and unauthorized ones.
• The check-in data is encrypted, secured by password, and is cloud-stored making your organization more secure.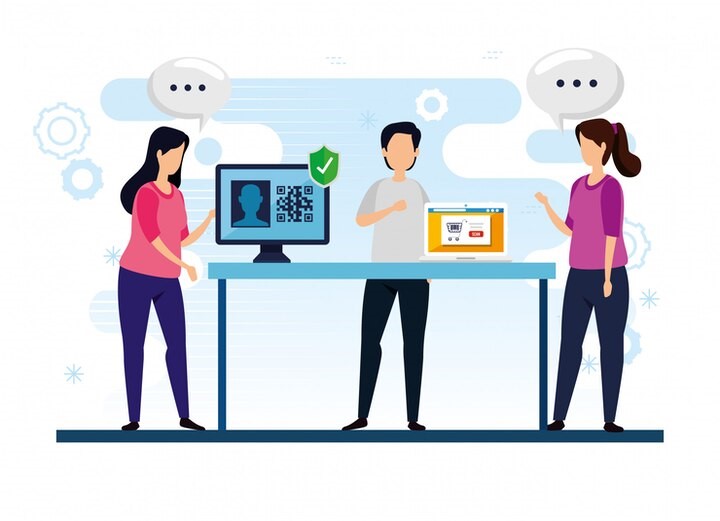 How to make your workplace more efficient and secure with the Visitor Registration System?
Visitor Management Systems are a contactless solution serving all the facilities as schools, hospitals, hotels etc.
Reliable and Secure workplace with touchless Visitor Registration System:
• Smoother and reliable visitor registration journey
It streamlines the complete visitor journey by conducting health and visitor screening, printing customized visitor badges, enabling touchless check-ins, digitally storing visitor logs, triggering security alerts, and much more. All this enhances your business efficiency and security.
• Offers an easy, robust, smart & secure visitor experience
The manual paper based check-in process can make the guests frustrated. Paperless touchscreen registration will create an easier and more seamless check in experience for your visitors. A cloud-based digital visitor logs makes it easier to meet compliance and safety guidelines.
• Post pandemic workplace scenarios accelerated the need for a digital visitor registration
In the modern age,most of the companies have begun to increasingly prioritize touchless visitor management solutions to meet post COVID situations. To mitigate the risk related to COVID, facilities are create a touch-free and seamless sign-in process for their visitors making use of contact tracing, thermal screenings, QR codes scannings etc.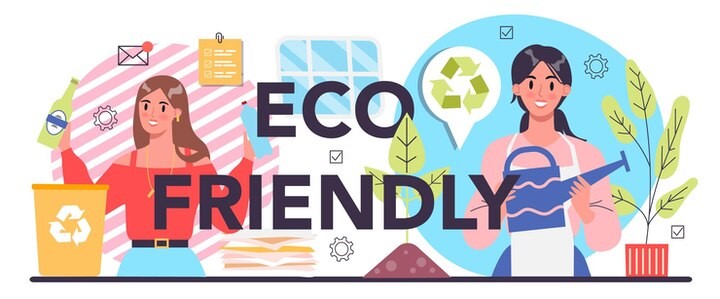 • Creating an eco- friendly and digital front desk environment
One of the best way to create an eco- friendly front desk environment is to go paperless eliminating the mounds of paperlogs and registration forms. A digital visitor registration system converts all the manual entries into digital records.It saves the environment and the trees. It presents a smarter image of your organization.
Go paperless, Go digital
Final thoughts
So, it becomes clear that most companies nowadays go for modern visitor registration systems that can make their workplace safe and maintain a positive brand image while optimizing workplace efficiency. Switching to a paperless digital visitor registration solution will improve security and efficiency of your enterprise by streamlining your check-in procedures.
Lastly, create a touch-free and seamless sign-in process for your visitors implementing the best Visitor Registration System,Vizitor. developed for the visitors who visit a workspace. Vizitor, a visitor registration system is powered up for a seamless, smart & secure visitor experience. So, go for it!