Imagine you're checking into a hotel for a much-needed vacation. You arrive at the front desk and are greeted by a friendly staff member who asks for your reservation information and hands you a key to your room. Now, imagine if all of this process was done through a computer system instead of a person. That's exactly what hotel front desk software does!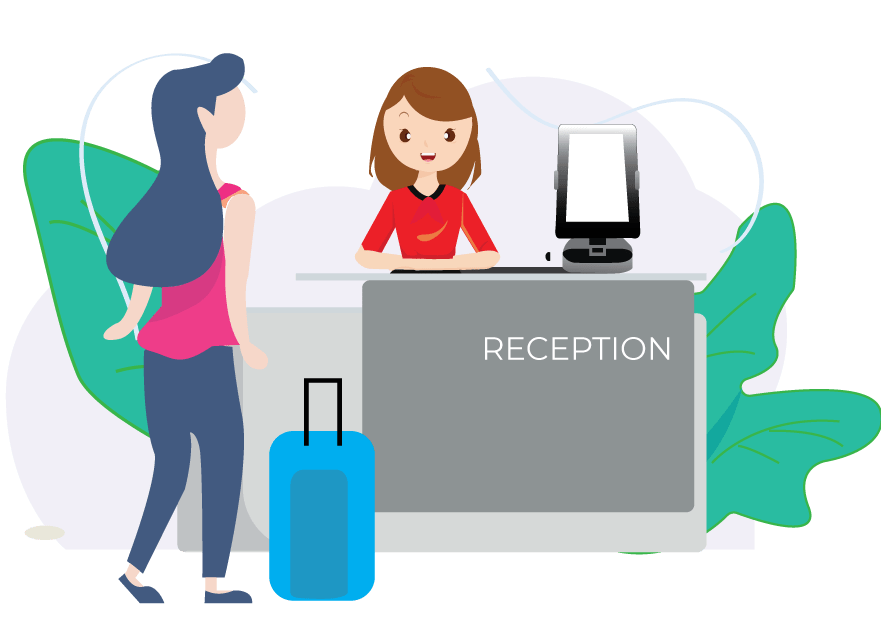 What is Hotel Front Desk Software?
Hotel front desk software is a tool that hotels use to manage tasks and record-keeping related to guest stays. It helps automate many of the tasks that would normally be performed manually by employees, such as reservation management, guest check-in, and room assignment. This enables hotels to run their operations more efficiently and provide a better experience for guests.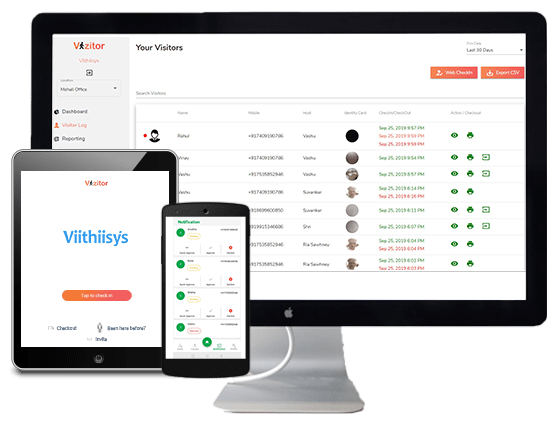 But hotel front desk software does more than just streamline the check-in process. It also provides real-time data and information on guest stays, enabling hotels to make informed decisions and improve their operations. It can also improve security by tracking the movements of individuals on the premises and enforcing important protocols, such as health screenings. And with features like revenue management, hotel front desk software can even help hotels optimize their pricing and increase their revenue.
Hotel front desk software is a valuable tool that helps hotels provide a seamless and efficient experience for guests while also improving their operations and bottom line.
Benefits of using a visitor management system for Hotels
There are several benefits of using a visitor management system for hotels, including:
1 Improved security: By verifying the identity of visitors and tracking their movements on the premises, a visitor management system can help hotels enhance security and prevent unauthorized access to sensitive areas.
2 Enhanced privacy: A visitor management system can help hotels regulate the flow of visitors, ensuring that patients and guests have the privacy they need to rest and recover.
3 Streamlined check-in and check-out: By automating the check-in and check-out process, a visitor management system can help hotels speed up the process and reduce wait times for guests.
4 Increased efficiency: A visitor management system can help hotels streamline and automate a range of tasks, including security checks, delivery tracking, and health screening, enabling staff to focus on other tasks.
5 Enhanced customer experience: By providing personalized recommendations and notifications, a visitor management system can help hotels enhance the overall customer experience and build loyalty among guests.
6 Improved infection control: By enforcing hand hygiene protocols and tracking the movements of individuals on the premises, a visitor management system can help hotels reduce the risk of infections being spread throughout the facility.
7. Advanced reporting and analytics: Visitor management software can provide advanced reporting and analytics capabilities, enabling hotels to track key performance metrics and make data-driven decisions.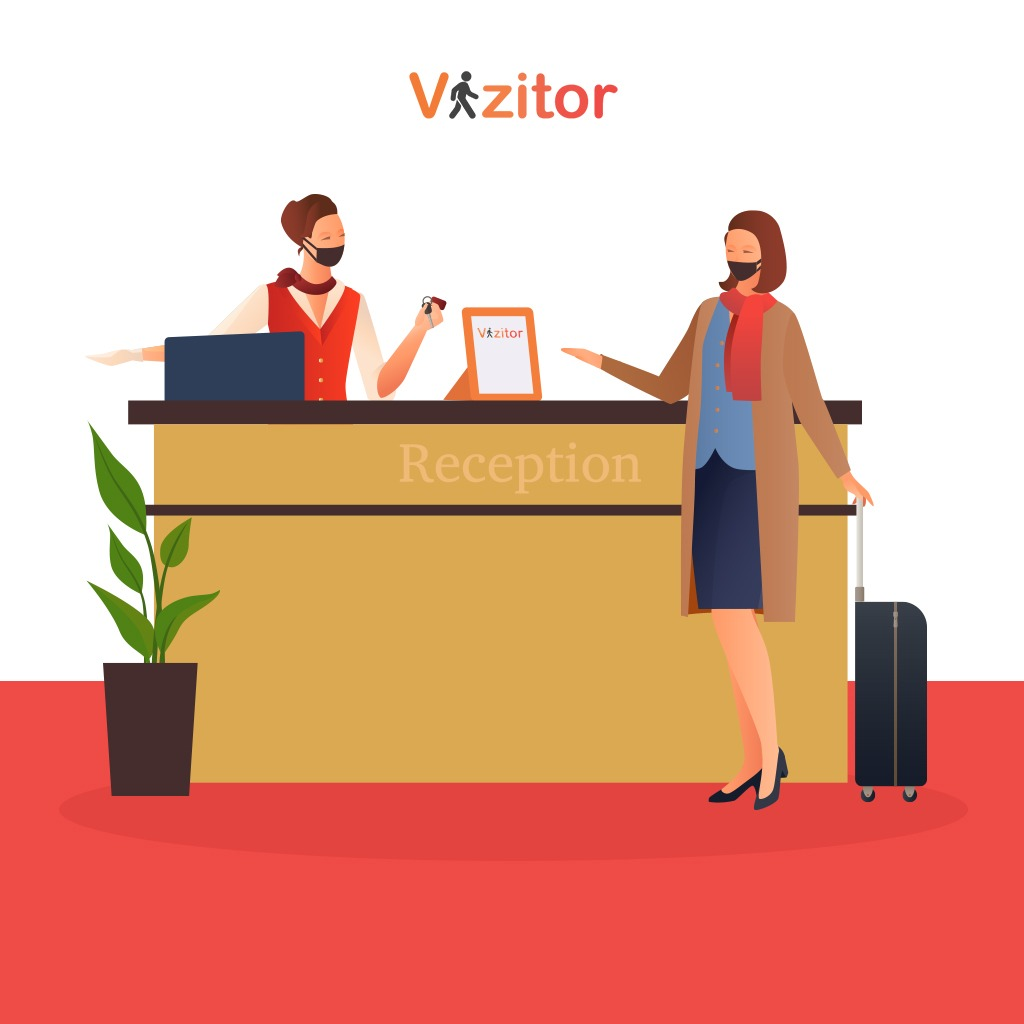 Key Features of Visitor Management Software for Hotels
A visitor management solution, in addition to serving as a digital reception for hotels, provides the following key features and benefits:
1. Check-in Unlimited Number of Visitors: Welcome your guests in a professional and efficient manner by allowing them to check-in electronically, with no limit on the number of visitors
2. Brand logo customization: Hosts can easily customize the appearance setup and registration process.
3. Already Stayed: There is no need for repeat visitors to re-register; previous guests can simply check in using their registered email or phone number.
4. Display your Brand: Make a good first impression on visitors by displaying your brand logo on the home screen and adding a greeting message to greet your guests.
5. Collect Visitor Photographs For Badge Printing: When your guests register, give them a badge with their photograph on it so you can recognise them correctly and keep a record for future evaluation.
6. Host Alerts: Hosts are notified when their expected visitors arrive, which alleviates the challenge of time-consuming coordination.
7. Real-Time Guest Log: With a visitor management system for hotels, you can analyse performance metrics using the live guest log, which is constantly updated and displays all of your guests' information.
8. Real-Time Dashboard Evaluation: Visitor records are saved and can be tracked using a real-time dashboard that the administrator can access and where all data is up to date.
9. Compare useful Insights and Data: Gain useful insights into monthly guest footfall or track growth based on visitor patterns.
10. Secure and safe: With legal automation, all guests can check in, and the information is secured for better analysis and future audits.
11. Value for Money: A visitor management software like Vizitor is inexpensive, easy to maintain, and will provide you with full value for your investment.
With all of the benefits listed above, it is critical that hotels implement a visitor management system and reap the benefits. With the advent of the digital age, introducing software that can automate rudimentary processes can help not only save employees' time but also increase the functionality of your hotel.