Managing visitors during peak hours at workplaces is definitely challenging, but it is an essential part of good visitor management.
If you are running a successful enterprise, then you must have faced the situation when you face an inflow of visitors at the same time and you need to do your utmost efforts to address them.
How do you manage when there is an influx of visitors to run everything smoothly and efficiently? The receptionist seems to be struggling handling the diverse traffic of visitors while staggering visitors' entry times to avoid overcrowding. Those peak traffic hours could last from hours to days and usually create more stress and increase the odds of a security issue.
Those peak periods of visitor traffic could adversely affect the facility operations and adjustments whatever possible should be made quickly to keep the facility running as efficiently as possible.
However, a busy front office with visitors may signal growth and progress for your organization.But still it often results in queues, delays, and can even lead to incorrect reporting of visitors going in and out.
If your company is still using a paper-based sign-in method, it's hard to customize the sign-in process for an enormous flow of visitors.
Also, Isn't that tedious and insecure? Although an automated visitor management system like Vizitor can help visitors sign in quickly while reducing front desk workload as well as monitoring whether employees are in or out of the building which is crucial for the security of the enterprise.
In this article, we'll go through some best practices and ways Visitors and staff can be managed in an effective way during peak hours of organizations.
So, let's take a look.
With an influx of potential visitors and guests expected to visit during the peak periods, it's always better to be prepared by utilizing reliable solutions.
Vizitor is an easy to use Visitor Management Solution which offers a number of key features to allow you to automate the guest and delivery check-in experience, allowing the staff to focus on their most important tasks while avoid human error and security risks.
Instead of allowing visitors to create hassle, it is better to follow some practices to manage them. Here are few of them–
Practice 1. Encouraging them to Pre-register
What a visitor or guest thinks about your company relies a lot on the first impression he/she will receive at your premises. If your waiting area is fully packed with people and you are greeted with a congested lobby with long waiting queues and busy bookings counters, then it definitely makes you to not make a revisit.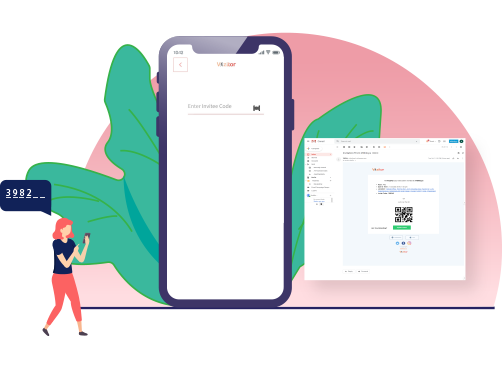 Vizitor offers visitors pre-registration to register themselves in advance using their smartphones or tablets eliminating the need for paper documents and forms.
1. Reduce wait times:
Firstly, encourage your visitors and guests to pre-register themselves. It not only streamline visitor management but also reduce wait times during peak hours.
2. Fast Check-ins:
The visitors need not to fill out the relevant details again after entering your premises.The host will be notified in advance of their arrival thus making the process more smooth and fair.
3. Accurate data:
This allows collecting accurate data on visitors in advance such as their identity, contact details or their purpose of visit, helping to streamline the check-in process and avoid errors.
4. Better management:
Pre-registration data allows you to clearly understand the expected number of visitors and where they will be going, thereby enabling you to better manage crowd flow and prevent overcrowding.
5. Identify traffic hours:
Reducing the front desk traffic is one of the major concerns of the hotel managers to provide a seamless visiting experience to their guests.
The practice make you have a better understanding of peak hour traffic, helping you to allocate resources to ensure that all visitors are properly catered to.Your visitors will even receive an email notifying them of suitable time to visit reducing the hassle.
Practice 2. Efficient Queue Management
Queues are a waste of time for visitors and a cause for much stress and nuisance during busy hours. Especially in high traffic areas like hospitals and banks, it is critical to streamline the queue management process to make the visitor journey smoother and fast.
• Incorporating an efficient and good Queue Management strategy can help out a lot to deal with an unexpected number of crowds.
• It also reduces the staff stress during the time.Since the staff is less stressed, they can focus more confidently on their work of servicing the customers.
• The practice helps allocate the right number of staff for servicing a particular number of visitors thereby easing the registration process.
• Use various queue and crowd management techniques to improve operational efficiency as well as visitor experience.Market is overflooded with numerous solutions but the choice depends definitely on you.
Practice 3. Be Prepared for Unexpected emergencies
The unexpected and diverse flow of visitors coming continuously really creates hassle or may sometimes become the cause of conflicts or unexpected situations caused by frustrated visitors.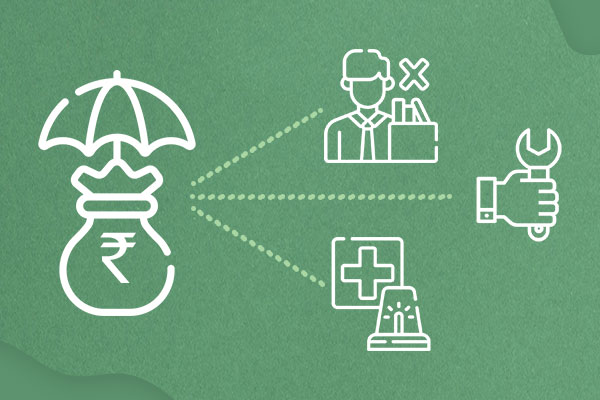 Sometimes, there may arise any natural emergency such as earthquakes etc.
By being emergency prepared, you can ensure the safety of visitors and staff during peak hours, maintain operational efficiency, and minimize the impact of unexpected events.
Handle frustrated guests:
1. Be empathetic:
Show empathy towards their situation and try to understand their perspective.
2. Listen to their concerns:
Take the time to actively listen to their concerns and acknowledge their frustration.
During a natural emergency–
3. Have a pre- plan:
Develop an emergency plan that outlines procedures for different types of situations that can arise during peak hours.
4. Train employees:
Train employees on emergency procedures, including evacuation plans and protocols to mitigate the situation.
5. Ensure clear routes and exits:
Ensure that all routes and exits are clearly marked and well-lit, so visitors and staff can evacuate safely and efficiently.
Practice 4. Incorporating digital technologies
Technology plays a significant role in managing visitors during peak hours. Consider using mobile check-in apps and face recognition systems to speed up identification times, contactless entries, and minimize overcrowding.

1. Mobile check-ins:
Allow visitors to check-in using their mobile devices, reducing the need for manual check-ins. Vizitor Sign-in App is one of the convenient ways to sign-in digitally scanning the QR code from their smartphones.
2. Entry control:
Use face recognition technology at entry points to quickly and accurately identify visitors and provide a faster entry process.
Vizitor allows for touchless technology to enable contactless check-ins for visitors, reducing the need for physical contact at the reception desk reducing the crowding at counters.Visitors can check-in themselves without need of any staff instructions.
Practice 5. Assigning Customizable visitor badges
Assigning visitor badges is an effective way to manage visitors and provide insights into visitor traffic to improve efficiency.Make sure that staff members are trained to handle badge distribution, validate badge authorizations, and collect data accurately. Moreover, e-badges make the whole procedure much more easy and convenient.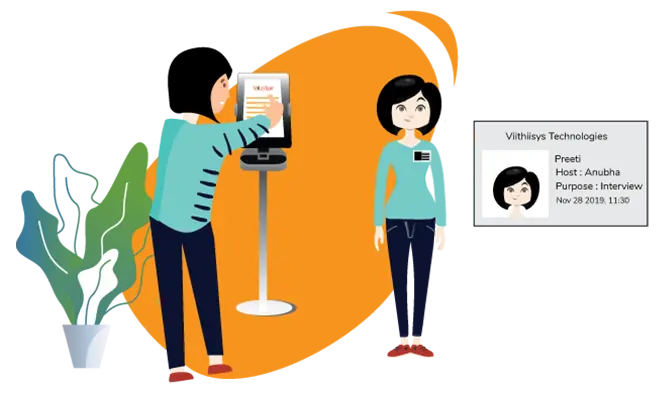 1. Security:
Vizitor offers customizable Visitor badges which help with maintaining security and tracking visitor movements on-site, which is crucial during peak hours.
2. Access control:
Visitor badges enable access control by clearly identifying the authorizations that allow the visitors to visit specific areas of the site reducing the risk of security breaches.
3. Enhanced visitor experience:
Personalizing badges with visitor names, logos or messages adds a welcoming touch and creates a professional atmosphere.
4. Crowd management:
Visitor badges help manage crowds, showing who has already checked-in, allowing staff to direct traffic, and prevent overcrowding.
Above are just a few of the best practices to handle your visitors and guests in a systematic manner while boosting productivity, efficiency, security, and leaving a good first impression on your visitors even during busiest times.
It's time to Wrap!!
Overall, peak hours /days make visitor management a lot more challenging for company managers. But what was discussed, the benefits of having automated tools such as visitor management software can significantly help companies handle a large volume of visitors. It also promotes workplace safety and ensures effective tracking of visitors coming in and out of the workplace.It's time to discard your traditional paper-based visitor log book and upgrade to Vizitor. If you want to leverage the unexpected advantages of our solution, just switch now to learn more about Vizitor.