The hospitality industry has undergone a significant transformation in modern times. With the increase in globalization and technology, the hospitality industry has become more competitive than ever before. Nowadays, successful hospitality businesses need to be innovative, adaptable, and customer-centric to stay relevant in a highly dynamic and competitive marketplace. One of the most significant changes in the hospitality industry is the use of technology to enhance the customer experience. Innovative applications such as digital reservation systems, mobile check-ins, and self-service kiosks have revolutionized the way customers interact with hospitality services. Another important factor is the growing importance of sustainability and eco-friendliness. Customers are not only expecting quality service and amenities but also assessing the business's environmental responsibility and commitment to social responsibility.
Effective Check-ins are of great importance in the hospitality industry today. They are critical steps in the customer journey and provide the first touchpoints for guests to interact with the hospitality establishment. Modern-day technology has also transformed the check-in process. Through the use of mobile apps, guests can now self-check-in,thereby enhancing the guest's overall experience.
What software does the hospitality industry use?
The hospitality industry uses numerous software to manage, streamline and enhance the customer experience at different stages of their stay. Property Management Systems manages day-to-day operations and handles tasks like bookings, customer data, inventory, and payments. Revenue Management Systems permit hotels to maximize their profitability by dynamically adjusting pricing based on demand and availability data.
One of the most critical elements in the hotel industry is managing the continuous flow of guests on a daily basis. Managing guests in hotels involves several activities, and visitor management is an essential part of it. Although visitor management software has an array of benefits, not all hotels have adopted them. Visitor management software can assist hotel staff in tracking and managing guest activities to enhance their overall experience. Some common approaches used in visitor management include: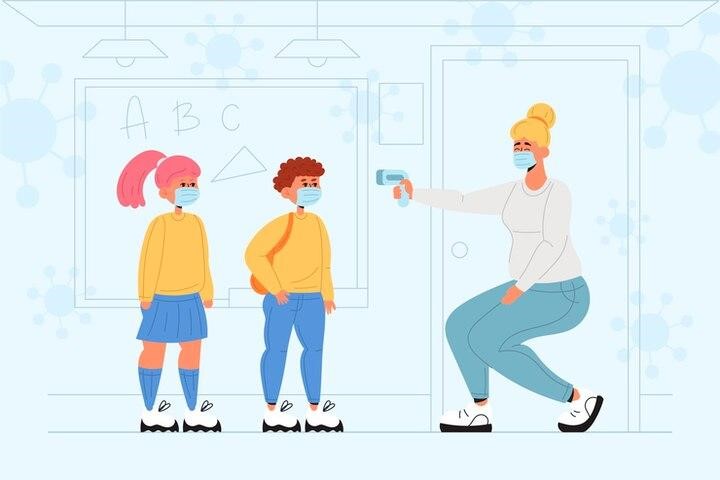 • Relying on a paper-based check-in process leaves guest data vulnerable to theft, tampering, or inadequately safeguarded.Visitor management software like Vizitor plays a vital role in hotel security. Vizitor offers real-time alerts on questionable activities or guest profiles.
• A paper-based check-in process can be time-consuming and frustrating for guests, detracting from the overall guest experience. Waiting in long queues and completing numerous forms is off putting when the guest is eager to embark on their trip.
• Instead, after a guest has checked in and stayed at the hotel, digital visitor management tools can facilitate feedback gathering and engagement, which can help improve subsequent guest experiences.
• It is challenging to monitor guests' movement, identify their location, and track their interactions with hotel facilities without a digital visitor management system. Access control enables the management of guest credentials, monitoring and controlling access to different areas of the hotel, and securing various facilities.
• Checkout software can help in reducing waiting times for customers who are checking out of the hotel. It's efficient and secure, allowing the hotel staff to collect essential guest information, initiate payments, and rate the guests' experiences.
• Paper-based check-in processes often capture limited guest data, whereas visitor management software can gather more extensive guest information, including room preferences and spending habits, which can assist in target marketing efforts and improve the guest experience.
What check-in system does Marriott use?
Marriott International, one of the world's largest hotel chains, uses a proprietary check-in system called Mobile Key for its Marriott Bonvoy members. The Mobile Key system allows guests to use their smartphones to check-in, receive their room number, and use their phone as a room key to enter their assigned room. Upon arrival, members can simply go to the Mobile Check-In desk to pick up their keys, or if they prefer, they can go straight to their room if they have opted for a mobile key.
In addition to Mobile Check-In, Marriott also offers traditional check-in services via the front desk, as well as self-check-in kiosks at select properties. The goal of Marriott's check-in system is to offer a seamless and efficient experience for guests, whether they prefer to check-in in person or via their mobile device. By allowing members to skip the check-in line and pick up their keys quickly, Marriott aims to make the check-in process as hassle-free as possible. Marriott Bonvoy members can access Mobile Key through the Marriott Bonvoy mobile app, which is available for download on iOS and Android devices.
What is the check-in system in a hotel?
Historically, we have seen front desk employees welcoming guests at the reception area.The check-in system in a hotel is the process by which guests are registered to stay in the hotel. It involves verifying a guest's identity, confirming their booking details, assigning a room, and settling payment.
The check-in system is one of the most crucial aspects of hotel operations as it is the first step of the guest's journey that sets the tone for the entire stay. Here are some reasons why the check-in system is crucial in hotels:
1. First impression:
The check-in system sets the guest's first impression of the hotel. Manual and tedious check-ins imparts a negative impression on guests.While a quick and seamless check-in, with efficient processes in place, enhances the guest experience and leaves a lasting impression.
2. Personalization:
A well-designed check-in system allows hotels to personalize their guest's stay by understanding their preferences and special requirements. This includes enhancing their experience by showcasing hotel facilities and services that best fit their taste.Instead the organizations using manual check-ins lag behind their competitive partners.
3. Safety & Security:
The check-in system is an essential tool for a hotel, through which the hotel can collect necessary information such as identification proof and track their activities across the property, ensuring guests' safety and security.Paper based check-ins are subsequently prone to mistakes and errors while Vizitor offers a high level of security features to hospitality industries.
4. Streamlining Hotel Operations:
An efficient check-in system streamlines hotel operations, making it possible for staff to improve task handling, decreasing waiting times, and enhance service delivery.
Thus, a smooth check-in process improves guest loyalty, enhances rating and favorable reviews, which significantly contributes to the hotel's growth and revenue generation.
How does digital check-in work at a hotel?
Digital check-ins at hotels have become increasingly popular in recent years, offering guests a quick and convenient way to check-in remotely, and reducing long queues that often occur during peak travel periods.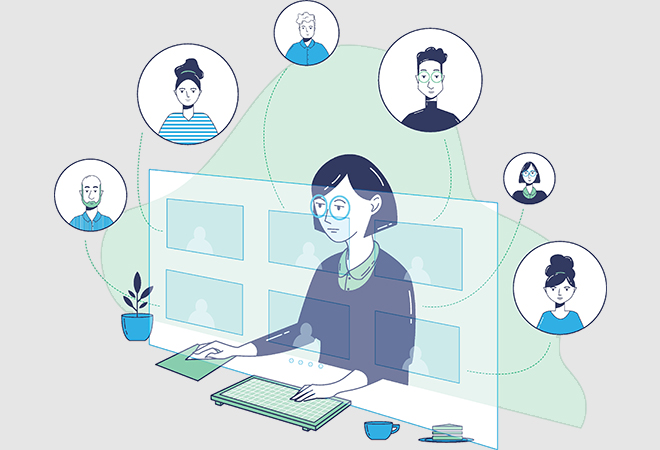 Here are some features of digital check-ins at hotels:
1. Pre-arrival Check-In:
Digital check-in allows guests to complete the check-in process online before arriving at the hotel.
2. Mobile Apps:
Most hotels have developed mobile apps that enable guests to check-in using their smartphones, making it possible for guests to bypass the lobby queue and proceed straight to their rooms upon arrival.
3. Self-service kiosks:
Some hotels have self-service kiosks that guests can use to check-in and print their room cards.
4. Secure Payment:
Digital check-ins in hotels are complemented by secure payment methods, such as tokenization, encryption, and secure mobile banking integration, for safe handling of financial transactions.
The check-in process is an essential aspect of the guest experience at a hotel, and with the rise of technology, many hotels are implementing digital check-in systems like Vizitor to improve the process.
Here are the typical steps involved in a hotel check-in process, along with how Vizitor can help:
1. Pre-registration:
Guests may have the option to pre-register for their stay online or through a mobile app prior to arrival. This allows them to skip the front desk check-in process altogether and go straight to their room upon arrival. Vizitor's digital check-in system allows guests to pre-register and securely upload their ID documents and personal information, making the check-in process faster and more efficient.
2. Arrival:
Upon arrival, guests may be greeted by a front desk staff member who will confirm their reservation and collect their ID and payment information. With Vizitor, guests can complete these steps remotely using their mobile device or computer, eliminating the need to stand in line at the front desk.
3. Room assignment:
After verifying the guest's information, the hotel staff member will assign the guest to a specific room. With Vizitor, guests can choose their preferred room type and location during the pre-registration process, and the system will automatically assign them to a room upon arrival.
4. Key issuance:
Once the guest is assigned a room, they will receive their room key or access code. With Vizitor, guests can receive their key or access code digitally, eliminating the need for physical key cards or touch screens.
5. Payment details:
After check-in, guests can view their invoice or make a secure online payment using digital payment options such as mobile wallets, credit cards
Digital check-ins offer a streamlined and contactless experience, enhancing the guests' overall experience, allowing them to bypass long queues at the hotel lobby in favor of a simplified check-in process.
Can you check-in a hotel with an app?
Yes, many hotels offer the option of checking in through a mobile app. Checking in using a hotel's mobile app offers the convenience of bypassing the traditional check-in process, allowing guests to check in whenever they want using their mobile devices.
As we know, the traditional check-in process involves visiting the hotel front desk or lobby, providing proof of identification, confirming booking details, and making any necessary payments.
With the advancement of technology, some hotels now offer a digital check-in system allowing guests to check-in using an app on their mobile devices.Many major hotel chains have developed mobile apps that allow guests to check in and even access their guest room with their smartphone.
Guests can check-in a hotel by downloading the hotel's app, pre-registering with their personal details and reservation information, and providing payment information. While not all hotels offer this feature, mobile check-in can save time and provide a more convenient check-in process for guests.
If you are staying at a hotel that offers mobile check-in, you can download the hotel's mobile app and register an account. Once you are registered, you can use the app to check-in for your stay by selecting the check-in option, entering your reservation details, and providing your personal information and payment details.
The app allows you to choose the type of room you want and select any additional services or amenities that you might need. Depending on the hotel, you may also be able to use your mobile app to access your room directly with a digital key and bypass the front desk completely.
Wrap Up!!
Hence, making your visitors feel welcome and comfortable is an important part of building the brand identity in the hospitality industry.Our user-friendly and convenient visitor management solution-Vizitor and makes it easy to welcome guests and enhance the productivity and efficiency of businesses.Vizitor offers Self-Check-ins helps you to meet the needs of your clients. Use Vizitor and let your visitors easily check-in before their arrival and provide contactless service in the post-COVID times.