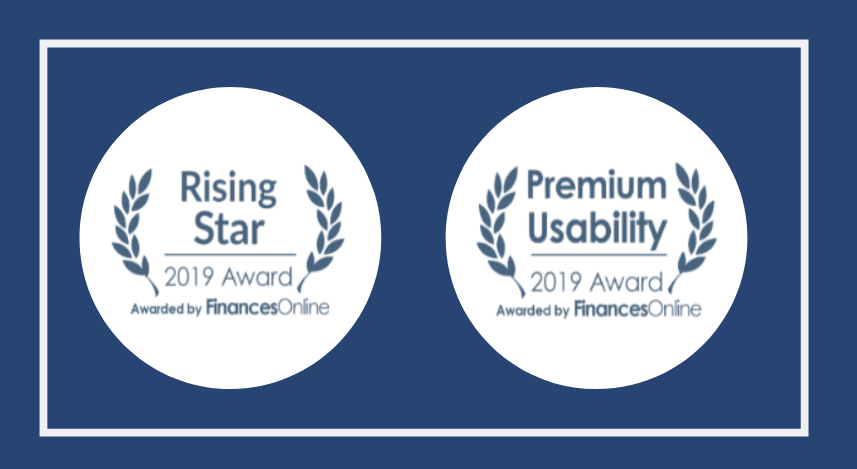 Vizitor awarded by FinancesOnline
We at Vizitor are immensely proud to share our accomplishments as we had an exciting start to the year 2019. A very renowned Business Software Directory, FinancesOnline has rewarded Vizitor with "Premium Usability" & "Rising Star" Award 2019 for its High user satisfaction rating and positively upgrading the registration and check-in process across all sectors. In evaluating Vizitor for 2019 Premium Usability & Rising Star Award, FinancesOnline's software experts examined & compared Vizitor against its competitors available in the market. FinancesOnline is dedicated to provide visibility & showcase all types of business and organisations. While reviewing Vizitor with its suggested software alternatives, the review experts analysed multiple features of our product that were useful to the users. Apart from the awards, Vizitor has gained tremendous user satisfaction rating of 88% and an overall product score of 8 out of 10. Also, Vizitor pricing is seen to be best and affordable as compared to its competitors. These evaluations were rewarded after examining and comparing features of Vizitor that stand out from others which include:-
Limitless Applications - Vizitor is not just a visitor management system intended for commercial buildings and facilities. It can be deployed for almost every industry, from universities and academic institutions, factories, hotels, salons, restaurants, and more. The software is highly versatile that you can implement it in any environment and simplify the way you manage your visitors.
Faster Visitor Check-In - Gone are the days where visitors have to fill up forms and logbooks prior to gaining entry to a commercial building, factory, stadium, hotel, etc. Such antiquated practices can take a long while, especially if your front desk is dealing with a large contingent of guests, not to mention how prone to errors these practices can be (typos, missing information, lost documents, duplicate entries, etc.
Improved Security - There are instances where a visitor requires constant monitoring or a host prefers not to accept any visitor. There will also be a few times when specific visitors can be problematic and undesirable and are best prevented from entering the premises. With Vizitor's badge functionality, you can limit a visitor's access to certain areas and monitor his or her movement from the dashboard. In instances when a visitor is undesirable, you as a host can opt to not accept him or her and advise the visitor to return at a better time or have the visitor escorted out with security personnel.
On the whole, Vizitor accelerates the whole visitor check-in process while still being able to capture guest information accurately. All they have to do is check in via a digital interface, fill the fields with the right details, and pose for a picture.
We want to thank FinancesOnline for the acknowledgement of our work and we will put all our efforts to confirm their trust persists in Vizitor. You can read the full review on FinancesOnline and if you are already our customer don't miss to leave your feedback so that things only get better from here onwards.