How much do you know about the visitors arriving at your premises?
Are you aware how many visitors are entering your premises on a daily basis? Are they all authorized and authenticated to make a safe entry into your organization?
Visitors seem to be a common part of any facility whether large or small. They can range from any service provider to your clients. There may be numerous guests every day in an organization and they should be tracked in an organized manner.
Managing and screening the constant flow of visitors can be a clumsy and time-consuming task for the receptionist and the facility manager.
You have to monitor all of them for the security of your workplace but it is as straightforward as it seems to be.
Any unconscionable and unauthorized entry can prove hazardous and perilous for your workplace.
So,companies are looking for robust and convenient solutions for tracking their visitors on the go. So, here is the right one- Visitor Management App which helps in keeping track of visitors in an systematized manner.
In this article, we'll go through the importance of a Convenient Visitor Management App in keeping the installations organized and efficient.
Tracking and managing visitors is surely an unavoidable and necessary task.But why?
Let's take a look–
1. Workplace security-
• In today's modern age, it is crucial to keep better control of the flow of visitors into the premises to keep your workplaces safe and secure from any unexpected incident and security breaches.
• It is necessary to maintain a customized list of blocked and possibly threatening individuals for the security of the workplace.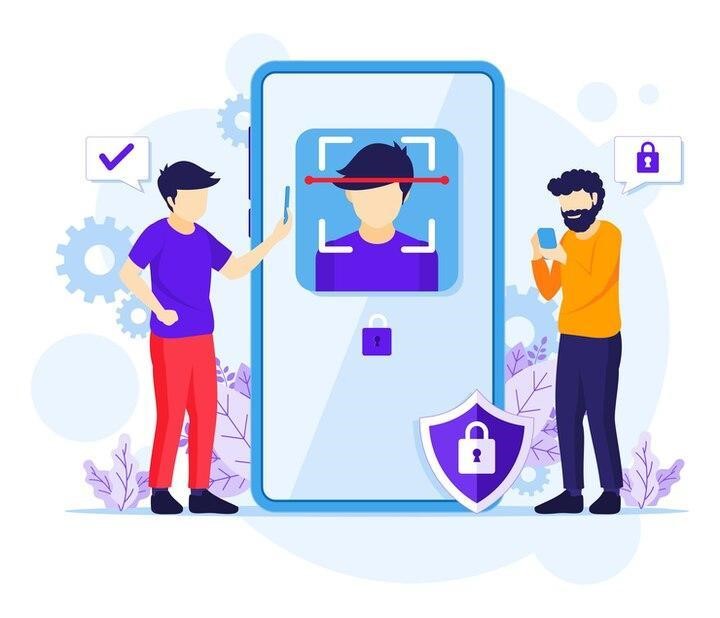 2. Workplace and employees' safety-
• Necessary to keep tracking visitors carrying the symptoms of any infectious virus like COVID-19.
• Tracing and screening of visitors is important for verifying the health status of everyone that comes into the office.
• Maintenance of eco- friendly and digital reception areas is essential for employees' well being and safety
3. Need of Organized and Convenient visitor logs
• As digital revolution is rising in the workplaces globally, it becomes vital to initiate more digital advances to maintain visitor logs in an efficient manner reducing the risk of theft.
• Outdated visitor paperlogs are prone to human errors and accidental damage. Maintaining record of numerous visitors manually is a hectic and tedious task thus creating hassle in your lobby area.
• The details and necessary information may not be correctly filled in by the visitor.
• There should be a convenient and reliable way to maintain visitor data to encounter data protection issues and standards.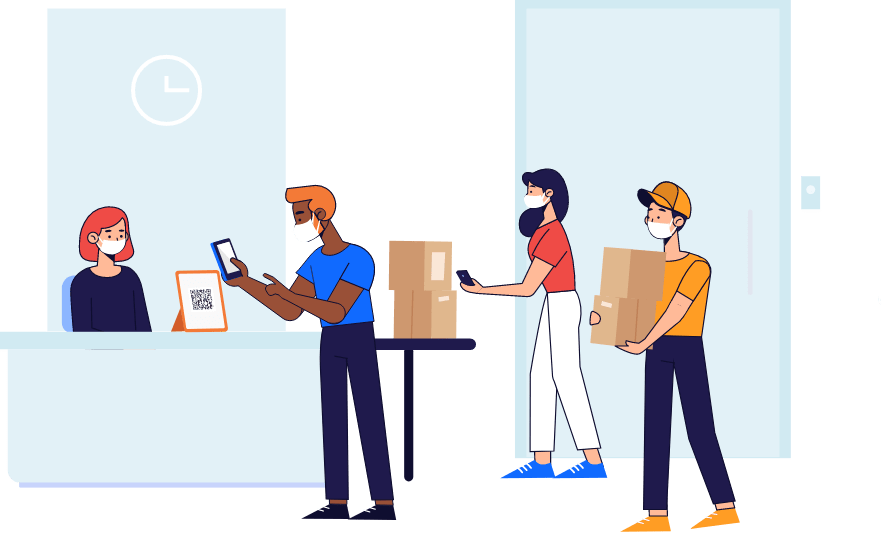 Introduction to Visitor Management App or Visitor Sign-In App
Visitor Management App is a digital system used to track and manage visitors in an organization using a smartphone or tablet. Installing Visitor Management App in your android or IOS smartphones, the task of managing and assisting visitors can be bettered to a great extent. It helps in streamlining the check-in process while keeping an organized recording and monitoring of visitors' data.
It only requires guests or visitors to just scan QR code on the screens to check-in and provide their information for verification purposes. It is a touchless and customized solution to cope with the post pandemic workplace scenarios of managing visitors.
Let's have a close look at how a Visitor Sign-In App helps an organization to stay organized and fruitful.
Features of Visitor Management App/Visitor Tracking App
How can you track visitors or guests on the go using a Visitor Management App?
The process of managing and monitoring a huge and constant flow of visitors is not an easy task. The use of manually filled forms and methods are no longer considered safe in post COVID situations. It allows visitors to self-register and sign in and out using an iPad or smartphone. The App is currently serving almost every sector such as healthcare centers, schools, colleges, hotels, salons etc. making their facility operations more streamlined and automated.
It is not only about tracking and monitoring the visitors, it is much further than that.
In addition to the management of visitors and guests, Visitor Management App offers numerous features that enhance the efficiency of an enterprise making it more productive.
1. Streamlined and quick touchless Sign-In/ Sign-Out process
• Visitor Management App allows visitors to self check-in using their own smartphones. Facilities can also use visitor sign in app to manage visitor sign in and sign out thus eliminating the waiting queues in your lobby.
• It is a touchless technology which initiates hassle-free and quick interactions protecting premises against any unexpected situation.
2. Scanning QR code, image capturing and badge printing
• Visitors can enter their information, scan a QR code and enter their information on their phone for a safe and secure touchless sign in experience.
• It captures the photo of your visitors to keep their records and easily identify who has checked in on your office premises.
• Automatic printing of visitor badges authorize entry of visitors mitigating the risk of security breaches.
3. Secured and Organized Cloud based storage of visitor data
• Eliminates the need for old fashioned and manual logbook data at front desks, and replaces them with secure on-cloud data storage system
• It holds all the information of the visitors when they check- in and out, their purpose of arrival, date and time etc. We can update the log books on the cloud as per the needs.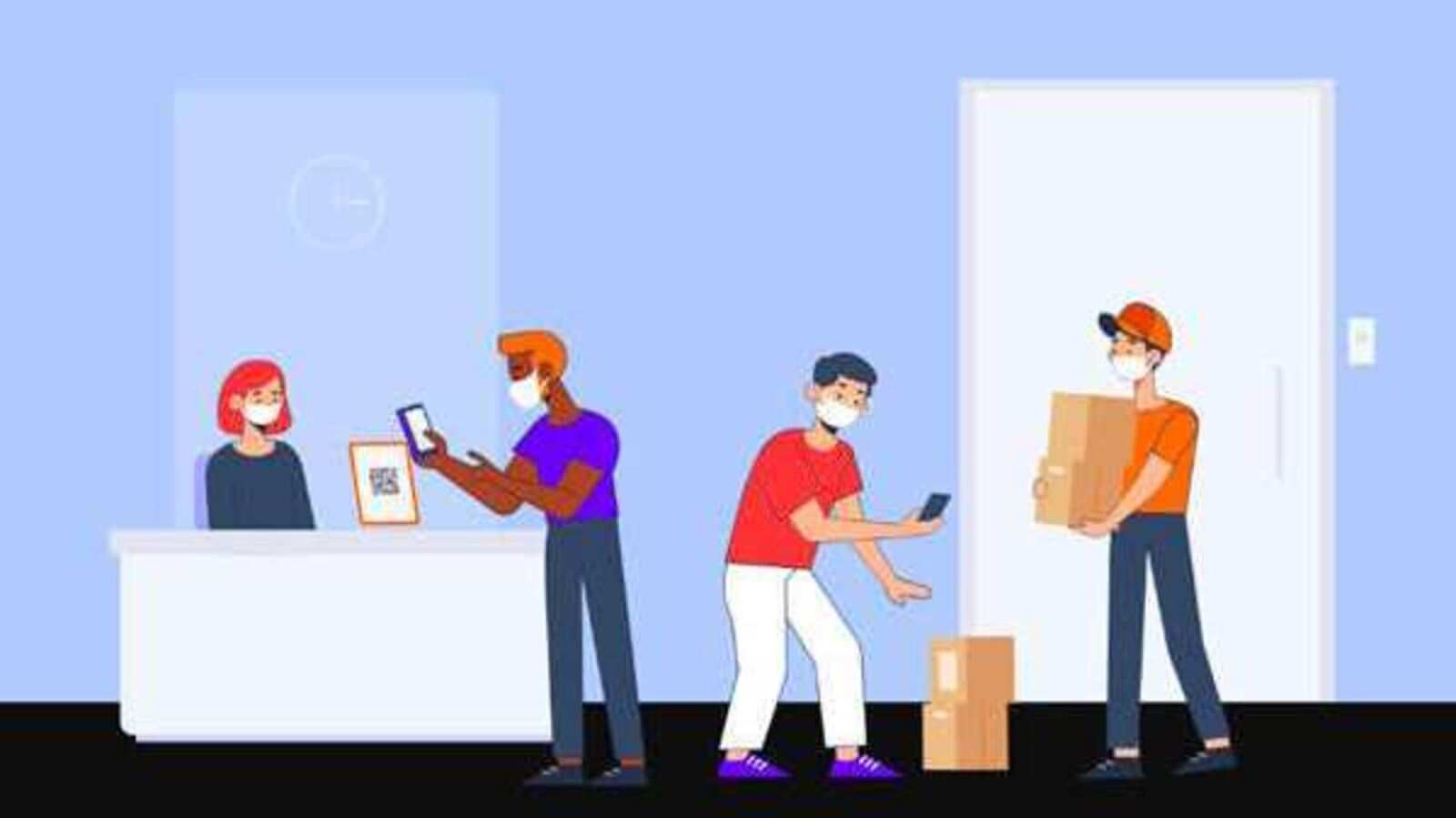 4. Pre- registration and instant alerts save registration times
• Pre-register visitors using a mobile app to save time upon arrival.
• Instantly notifies the host of their guests keeping track of them for future visits
• Also track and view visitor information before check-in for identification reducing the risk of unexpected emergency situations.
5. Increase security level and optimization of efficiency
• The post pandemic workplace safety scenarios need Visitor Sign In Apps to scan every visitor prior to their entry approval to ensure health screening of each and every guest before check- in.
• The App also maximizes the front desk's potency by enabling the receptionists and employees to carry out other vital tasks while the visitors sign in themselves.
• It also provides associations to keep perceptivityabout the colorful guests connected with the business.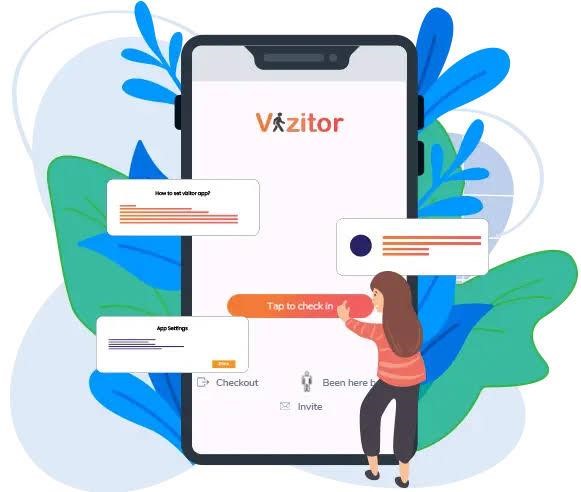 Upgrade to a Convenient and secure Visitor Management App for a better and modern workplace.
Visitor Management App is one of the best visitor management solutions for the organizations which wants to increase their overall productivity and security. Its main aim is to efficiently process and track all visitors. It is not just only a visitor management application but a complete featured solution.
Advanced digital signing-in and managing visitors using mobile app— really make a difference
• Offers a straightforward and quick identification of guests
• Initiates effective and well organized collection of visitor data
• Real time access of visitor information in minutes
• Digital touchless self check-in service offers a memorable and fantastic visiting experience
• Cloud based visitor logs effortlessly make your organisation forward and modern.
• Pre-registering effectively reduces screening and check-in times
Advanced Security App — ensured workplace safety
• Instantly notifies about any unrecognized person trying to stroll your premises
• Collecting visitor information via mobile and managing it conveniently enhance your security measures
• Real- time and quick analysis of visitor reports also adds up an extra layer.
• Seamlessly facilitates and safeguards all the knowledge, information and records of the guests.
• Also facilitates in tracking visitors throughout the positioning premises.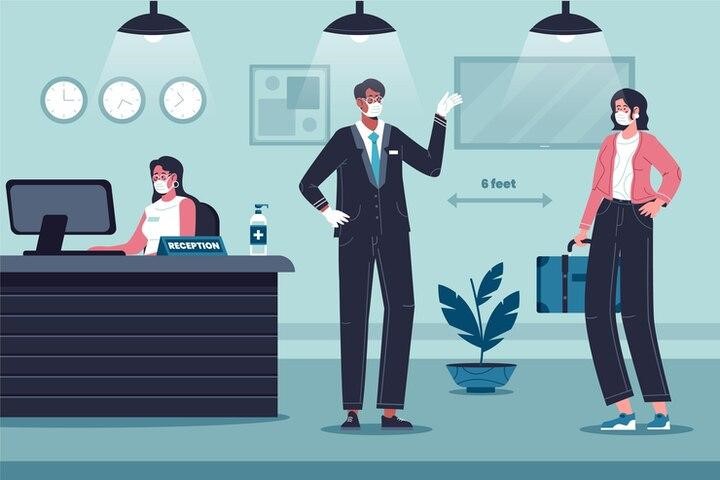 One App– for multiple sectors
• Enhance your reception procedure and update your reception into a modern contact- free zone thus therefore furnishing a ultramodern look to your frontal office
• There is a steady flow of visitors,customers,guests and employees at the front desk of hotels and restaurents. It always remains a busy point. Implementing a Visitor Management System create an enriching and hassle- free user experience and check-ins.
• Hotels can streamline their guest check-in, boost operational efficiency by using Digital App.
• Helps to track different types of people such as parents, students, volunteers and others entering the school/ university's gate creating a safer learning environment for students.
• It helps to transform a clunky and tedious task into a streamlined and automated one in a manufacturing unit.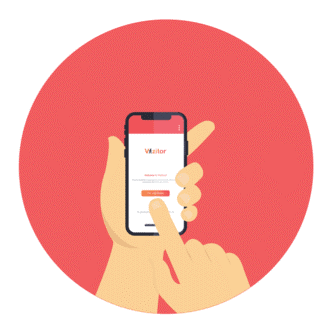 Looking for a Comprehensive result — just go for a Convenient Visitor Management App like Vizitor
• Present a more creative and personalized brand image installing mobile android App-Vizitor.
• It's largely adaptable and supports multipleplatforms and app stores.
• Visitor allows multiple android devices pairing modernizing your check-in experience
• It prioritizes your company security and guest safety at its top
• It is an all-in-one solution to establish professionalism at your front desk—which really matters.
• Installing an android Visitor Tracking App is the provident and economical solution for faster and best service and work well with low cost.
• Highly integrated with modern tools to automate processes and reduce manual efforts.
• Meets compliance with GDPR and data privacy norms.
• Let facilities go paperless with customized Visitor Management App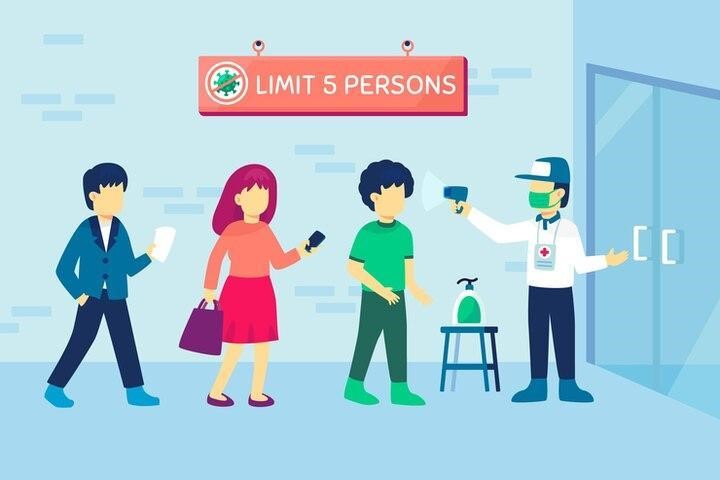 Wrap Up!!
It is clear and obvious that installing a safe and smart Visitor Management or Tracking App provides businesses with multitudinous benefits to take them to the coming position of professionalism, security and management. Visitor Management App is the best and the easiest way to track visitors on the go thus making it convenient and enhanced. So, switch to the best Visitor Management App- Vizitor for an efficient management of visitors. Learn further about Vizitor App– Click here