As we know that this current period of time during the coronavirus outbreak is one of the strangest in recent history. As the world observes the coronavirus outbreak spreading out, workplaces no doubt have questions about what they should be doing to ensure the safety of their employees. Workplaces could set the guidelines changing on a daily basis that control the virus spread. We'll still have to be cautious, maybe take more precautions than before. Also, ensure that every person around us does the same.
1. Increase the hygiene practices in the workplace
Here are some hygiene practices that can curb the spread of viruses in the workplace.
Most Important is to have a hand Sanitizer placed at your reception desk.

When you touch anything then being mindful is most important. Wash your hands every time you end up touching any door or press any switch with bare hands.

Don't shake the hands or hug anyone. Come up with a NAMASTE greeting.

When you start work, wipe down your working desk, computer system daily.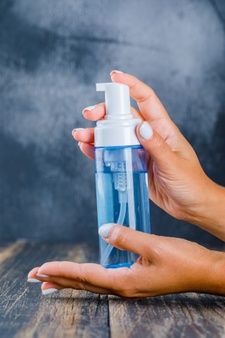 2. Disinfect desk policy
The coronavirus spread by touching the surfaces and objects. So, a disinfect desk policy is now a must for reducing the spread of disease. Get employees not only to store their possessions and exchange material via bacteria-destroying lockers each day, but also to disinfect their own desk, laptop, and keyboard.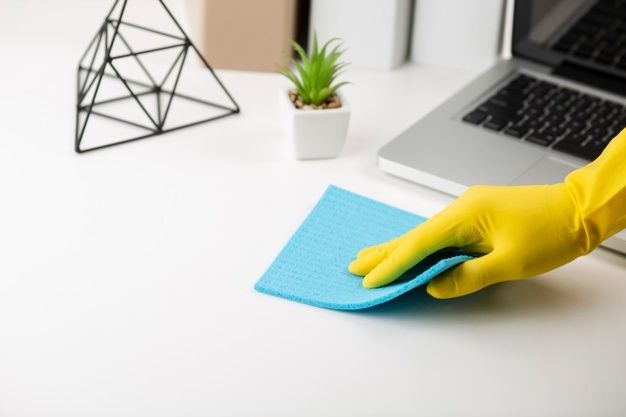 Communicate to employees and visitors via posters, meetings, and intranet that they should keep a distance of two meters. Promote hygiene posters to be aware of hygiene practices at the workplace. Provide pedal bins for their disposal.
4. Avoid unnecessary crowd at the reception area
The reception area is the most vulnerable zone at workplace.
Restrict the movements of couriers and suppliers, and also their interaction with employees.

Use a digital reception management system for managing the reception area that reduces the physical interaction with the visitors.
5. Limit physical interaction with visitors
Get visitors to register using a Touchless visitor management system, without requiring the physical interaction of reception staff. The Touchless visitor management system provides the contactless check-ins to the visitors using QR code. When registering, the visitor is given, your prevention measures  read and accept and may only then meet their host.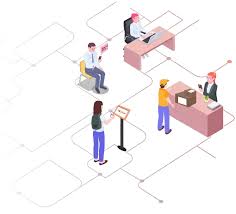 6. Intensify e-meetings
Reduces the spread of Coronavirus, allow employees to work from home regularly, and certainly if they have a slight cough or fits of sneezing. Encourage customers and business partners to have discussions via conference calls. In this outbreak of COVID-19, get employees to avoid public transport and crowded places as much as possible.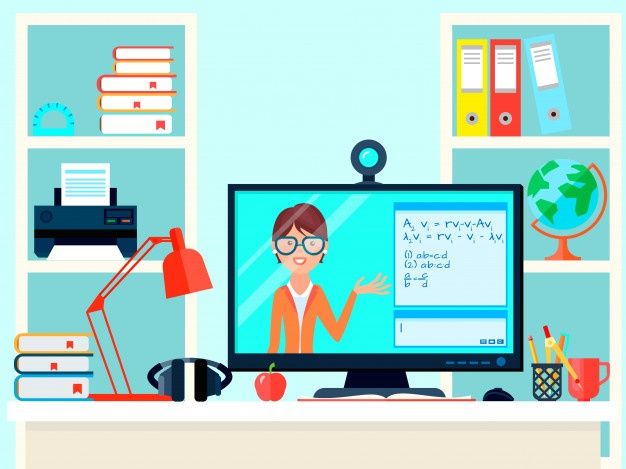 7. Set up a plan for emergency
During this Coronavirus pandemic, an emergency plan must include an isolated area in which someone with COVID-19 symptoms can be placed. Make sure if an incident occurs, limit the number of people that can come into contact with the infected person and contact the emergency services.
8. Avoid Mass Gatherings
Avoid gatherings and try conducting client meetings via video conferencing as much as possible. Avoid being in a group of more than five people if necessary then please maintain the distances between them.
9. Make Your Workplace Digital
We know that this is a digital era. When we do not come in contact with each other, we can stop the epidemic from spreading. For this, our company has to go digital now.
How can we make our workplace digital?
Use the Digital Scan Document instead of using paper. So You can save the papers and lessen the risk of coming in contact with papers that other people may have handled.

Encouraged to mark their attendance online instead of using biometric systems.

Keep a digital signature.

Use a Digital Visitor Management System to take the details of daily visitors coming to your office.
10. Follow Social Distancing at Workplace
You should maintain some distance amongst yourself and colleagues while sitting on a chair or talking to each other or even while having a coffee break. There is a need for social distancing. You spend maximum time at work and must maintain a proper distance in the workplace during this time, whether they seem fine or not. Make sure there is a difference of 6 feet between every desk. There are no exceptions to this rule. Avoid lifts and take the staircase instead of the lift. When you touch the railing for support, be sure to wash your hands with soap and water.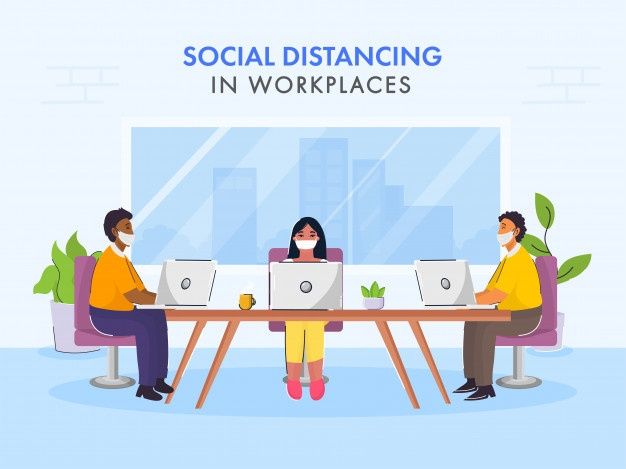 Conclusion
The pandemic has made it important for workplaces to enhance the hygiene level in the offices, prevent unnecessary contact, and provide the essential guidelines to the employees about the Coronavirus transmission incidents.
Let's begin with a new change!