Technology has revolutionized almost every aspect of our lives, changing how we work, how we learn and how we perform tasks. Simply speaking, technology simplifies the business operations.
2022 has been a great year in providing the world with many technology advancements. And the same is to be continued in 2023 also.
Clearly, the thing that's transforming is not the technology — it's the technology that is transforming you. — Jeanne W. Ross
Almost every sector in the present times needs technology to streamline their operational tasks. Its use in the educational sector is also significant.
Today almost each big or small enterprise is adopting new trends of technology to transform several elements for the better.
Amongst all the various amazing and digital innovations, the development of the visitor management system is significant. Many well-established enterprises are now trusting upon Visitor Management Systems to enhance their visitors' experience while improving productivity.
Every school need technological innovations to carry out their operational tasks as-
• To maintain effective and updated record of visitors' details
• To make their check-in process hassle- free and smooth
• To keep monitoring students' and employees' activities
• To streamline registration and security protocols
• To digitize front desk operations to enhance school brand image
• To manage and welcome visitors peacefully and warmly
Schools and universities are also now shifting their focuses towards more technological aspects to streamline their visitor management strategies.
Visitor Management System for Schools is one of the best and reliable solutions to streamline basic operational tasks at the front desk to help them smoothly make a transition into the future proofed learning environment.
Visitor Sign-in System is especially designed to automate and streamline the sign-in processes using mobile apps to enhance the efficiency of check- in procedures.

Digitizing visitor management operations in Schools using digital technology is crucial in present age
• There used to be a constant inflow of visitors into the school premises. They come to serve their purposes like parents are coming to pick up their children, early dismissals, parent-teacher meetings etc.
• The schools need robust and reliable technology for soothing their identification process to prevent entry of any intruder or offender in the school premises.
• Managing a huge and vast number of visitors while ensuring a smooth and peaceful learning environment seems to be a challenging task for reception staff and administrators.
• Schools organizations need to implement the advanced visitor management solutions for effective visitor management without hassles. Handling visitors, parents, and students at the front door while carrying out other important tasks is quite challenging.
• Manually keeping all the essential records and details of the visitors, students, and staff entering the premises is time- consuming and requires complicated paperwork.
• School safety is always at the forefront of every parent and administrator's mind. Safety and protection of students and staff from exposure to infectious viruses like COVID make the need for Visitor Management Systems at its peak.
• During post-pandemic situations, mostly school organizations are now stressing on the importance of contact free check-ins to follow social distancing protocols.There comes the crucial need of Visitor Sign-in Systems to automate this task.
The emergence of Visitor Sign-in Systems in present scenario-
The Visitor Sign-in System is a cloud based Visitor Management solution built for modern workplaces to automate sign-in and out processes using mobile apps or tablets. It is especially designed for creating a consistent sign in process.
It delivers value to almost every sector by handing over many benefits to an organization. It eliminates the need for a receptionist and complicated registration paperwork.
Integration of digital and smart technologies in Visitor Sign-in Systems that makes up a difference in providing seamless visiting experience—
With the evolving technology trends, the outdated method of manually using paper and pen for registration have been gradually replaced by electronic options for visitor sign-in systems at the reception such as Vizitor.
Visitor Sign-in Systems is fully integrated with smart technologies and offers the facilities with numerous benefits that helps them to improve their productivity and brand image.
Various technological features of Visitor Sign-in Systems are now streamlining the visitor management process in Schools and colleges making use of different technologies such as–
1 face recognition
2 cloud storage
3 QR scanning
4 Photo capturing
5 Automatic Badge printing
6 Emergency alerts via SMS
7 Health and visitor screenings etc.
Why is the role of Technology in automation of Visitor Management procedures in Schools unavoidable? – A quick overview
How are you managing visitors and guests' arrivals in your schools? Are you still relying upon that hectic and old-fashioned paper based system for registering visitors in your school?
Are you not aware of smart and innovative technologies that can lift up your old visitor management strategies to the next level of enhancement?
If not, then let's take a close look at how technology based smart visitor Sign-in solutions streamline your visitor handling processes—
• Emergence of Touchless Check-ins replace outdated and time-consuming paper and pen methods–
The use of touchless and contact- free technology in check-in procedure eliminates the need of spending hours in the registration process thus making it smooth and more efficient.
Visitors and students can self sign-in using touchless check-in solutions with pandemic proof technology that help in reducing spread of viruses. The sign-in process becomes safer.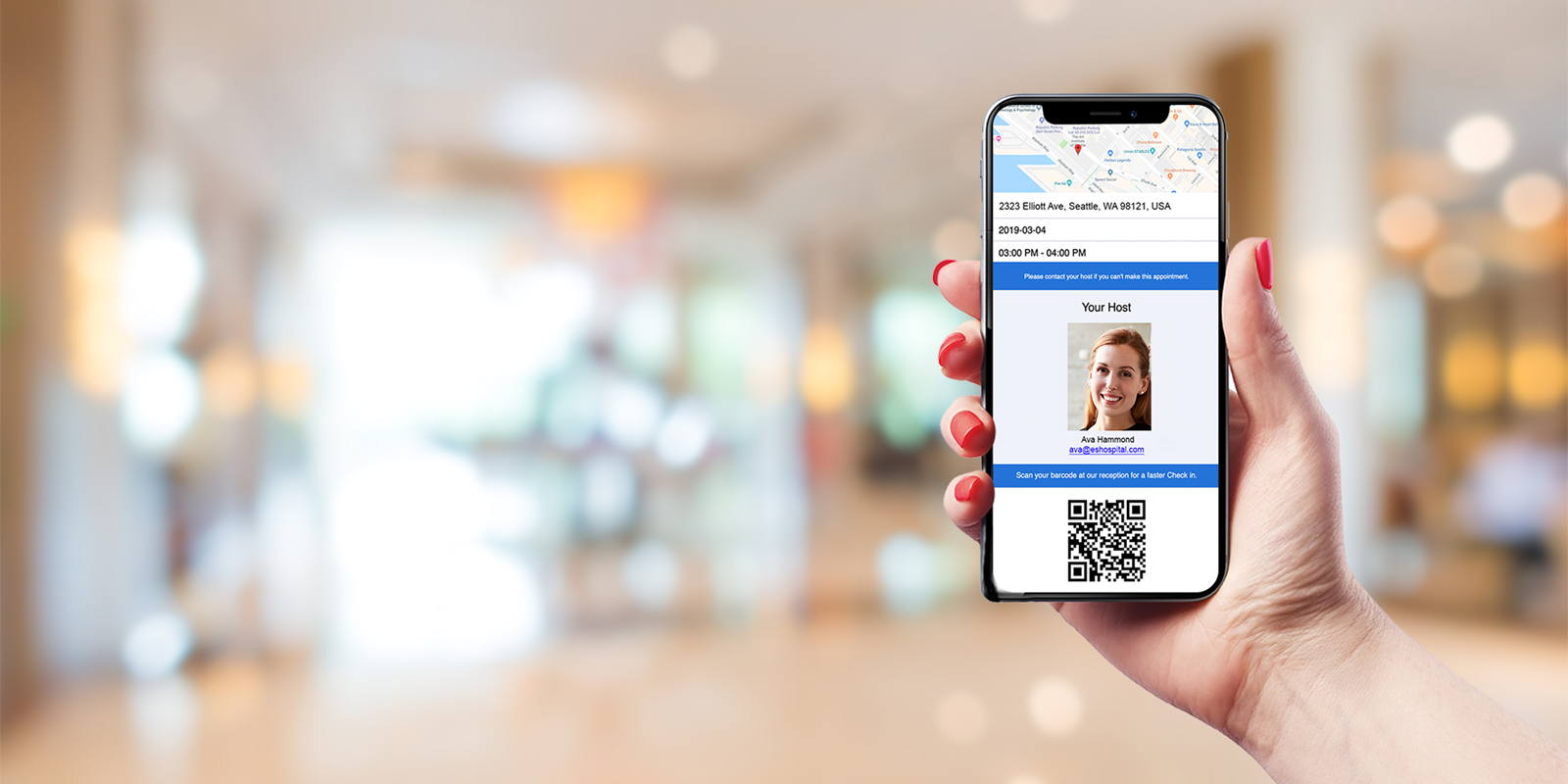 • QR scanning enables more faster and smarter check-ins–
Modern school organizations allow scanning QR codes by initiating the check-in process on the visitor's smartphone. Visitors can smartly sign-in scanning the QR code skipping the complexities of the check-in process. The QR scanning ensures accurate and quick scanning and tracking of students and visitors within school to keep monitoring activities of students during school hours.
• Face recognition and photo capturing facilitates identification procedures to enhance students' safety–
Visitor Sign-in solutions enable capturing detailed visitor information including photo, providing hosts with more relevant information about visitors for serving identification purposes. It allows for backlisting visitors using face recognition technology.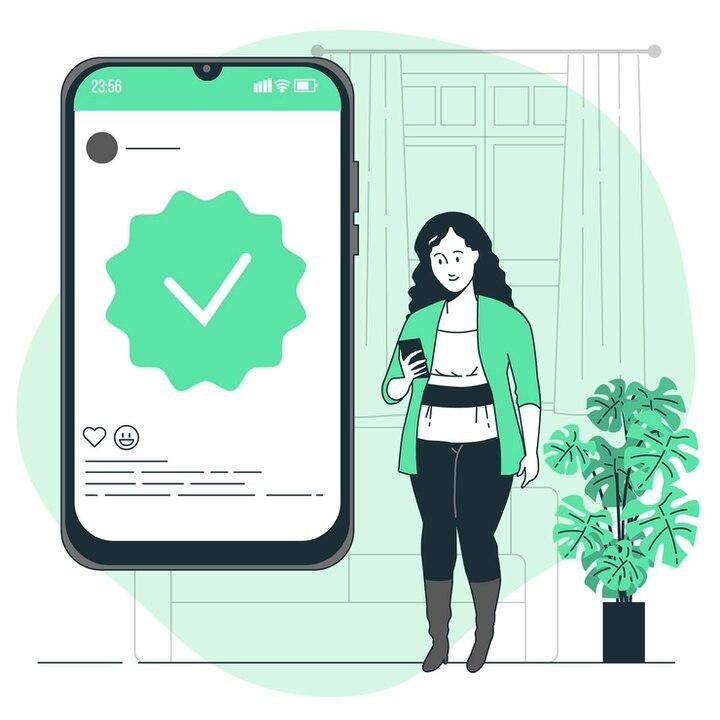 • Customized electronic school Visitor badges also add an extra layer to the security standards–
Assignment of e-badgesto the visitors facilitates teachers and hosts to identify their guests and parents. Visitor badges will be automatically assigned based on the approval made by the host. These visitor badges contain detailed information of visitors and can be customized as per the needs of the school.
It not only simplifies appointment scheduling and gives school administrators more control over the school security by preventing entry of any offender.
• Cloud based technology makes storage ot students' and visitors' data more systemized-
The cloud based storage technology enables real-time and updated recording of students and visitors' details. This evicts the use of paper & pen. With the eviction of paper based recording of visitors details, the data always remain 100% accurate. This technology eliminates the need of manually maintaining a record book and tp go through a large quantity of physical logbooks to search out the desired info.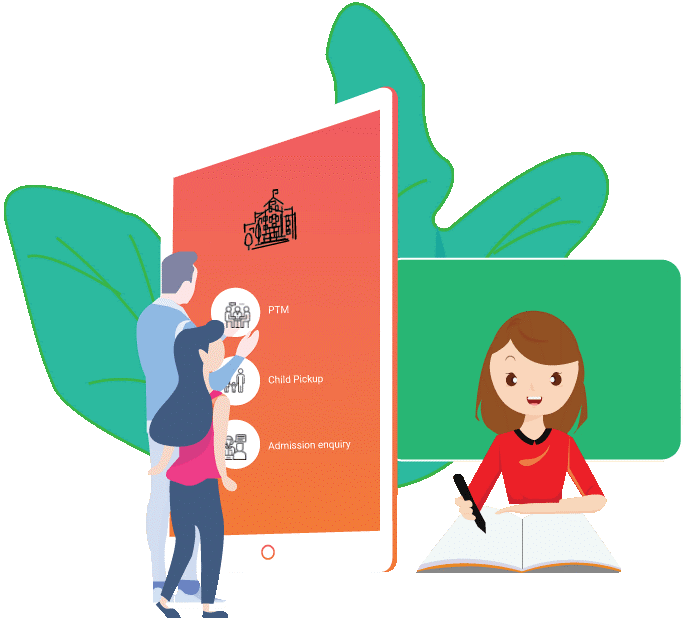 • Zero touch attendance technology facilitates attendance management in Schools-
The automatic no-touch attendance solution provides schools with a real-time attendance portal to mark their attendance electronically eliminating irregularities in the data.
• Temperature screenings used to reduce the contamination risk in schools–
Practically, as the school administrators are continuously trying to safeguard their school premises from exposure to infectious diseases like COVID. The safety of students and staff is the first and foremost priority of school officials. Thermal screenings at the front door reduces the risks of infection among students. Any Visitor or parent with symptoms of disease will be disapproved of entering into your school.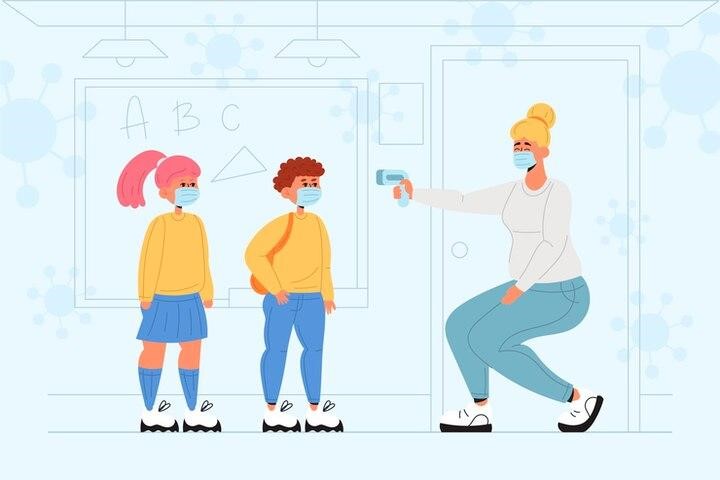 So,the role of technology in streamlining the management of visitors in schools is significant and unavoidable. The technological advancements in visitor management systems are increasingly important these days to increase security and efficiency in school establishments.
Wrapping Up!!
It is the time wrap up with the conclusion that the advancement of technology in visitor management can help in accurately managing every activity of visitors and ensure a safer and more organized learning environment in schools.
Todays' advanced Visitor Management solutions like Vizitor involves quality tools and techniques for monitoring and tracking the visitors effectively as well as reduces the risk of unwanted intruders entering the school.
Ending up,the role of technology in managing visitors in schools is unavoidable and actually significant.