As global businesses continue to operate in a fast-paced and dynamic environment, ensuring the security of their premises and protecting sensitive information is of paramount importance. In today's world, where security threats are ever-evolving, leading multinational corporations (MNCs) have turned to innovative solutions to manage their visitors effectively.
Many organizations have ventured down the Digital Transformation route to avail of countless opportunities that can improve employee efficiency and improve the security of its workplace. With the manual system, many utilities providers face challenges when it comes to managing the visitors. Manual processes can't address a utility company's real needs. The digital visitor management system like Vizitor for businesses given their tighter regulations for monitoring.
In this blog post, we will explore the reasons why top MNCs use visitor management systems and how these systems streamline security while enhancing the overall visitor experience.
According to a report, the global visitor management system market is projected to reach USD 6.9 billion by 2026. This indicates the growing adoption of visitor management systems across various industries, including utilities.
Here are some reasons why top utility MNCs use Visitor Management System:
1) Office Modernization
Traditional paper-based check-in processes can be time-consuming and cumbersome, leading to long wait times and delays.
• The Visitor management system provides a streamline experience to the visitors by providing self-service kiosks or web-based portals that allow visitors to enter their information, such as name, contact details, and purpose of visit.
• Modern visitor management systems often use cloud-based data storage for easy retrieval of visitor data from anywhere, at any time, making it convenient for MNCs with multiple locations.
• Going paperless can help reduce their environmental impact by eliminating the need for paper-based registration forms, logbooks, and other printed materials. This aligns with the growing trend towards sustainability and corporate social responsibility.
• Vizitor customization design options and sleek hardware are the perfect accompaniment to any reception area, for every industry.
2) Enhanced Security levels
The security of employees, assets, and information is a top priority for MNCs. Traditional paper-based visitor logbooks are no longer sufficient in ensuring comprehensive security.
• Vizitor includes photo capture and ID verification, allowing MNCs to accurately identify and verify the identity of their visitors.
• Pre-registration and scheduling of visits enable better control and screening of visitors before they arrive.
• Monitoring and tracking of visitor movements throughout the building or facility, enabling quick identification of any suspicious activities or violations.
• Allows MNCs to define and enforce customized security policies, such as visitor types, access levels, and visit durations, based on the organization's security requirements.
• VMS provides real-time visibility into visitor activities, allowing security personnel to monitor and respond to potential security threats promptly.
On top of tracking activities of visitors in and out of their premises, utilities can also enforce strict and necessary regulations and guidelines as part of their check-in process to ensure a positive atmosphere within their premises.
Using a visitor management system can reduce check-in time by up to 50%, allowing your MNC to maximize productivity.
3) Digital Reporting
Having a Visitor Management System gives you complete control over your workplace. Visitor management allows you to efficiently manage all front desk operations without human interventions.
Digital visitor reporting allows users to identify areas of improvement for on-site visitor management.
• Vizitor offers digital reporting functionalities for general data reporting and external reports.
• Vizitor also allows hosts to save visitor information for future reference. You can customize functionalities to design specific requirements.
• Vizitor can be easily customized and implemented to suit the specific requirements of MNCs, making it a versatile solution for digital reporting in MNCs.
• Since visitor management systems are digital and robust, they perform real-time background checks, flagging potential security risks and preventing entry of individuals with a criminal history or on watchlists.
4) Tracking and Monitoring Visitors activities
MNCs must enforce strict monitoring of visitors and employees on their property for a reason. They have to secure their facilities at all times to ensure their visitors are kept away from potentially dangerous areas.
• The visitor management system gives you updates regarding your visitors, including where they are, where they're going, and how many people are inside your facility.
• In case of emergencies such as fire outbreaks, natural disasters, or security breaches, it is crucial to know who is present on the premises. Vizitor provides real-time tracking of visitors, allowing MNCs to quickly identify and locate visitors in case of an emergency, ensuring their safety and well-being.
• MNCs often need to manage resources efficiently, such as meeting rooms and equipment. Vizitor's visitor tracking capabilities help in better resource planning by providing insights into visitor trends and patterns.
• Vizitor allows MNCs to customize the visitor tracking process according to their specific needs. MNCs can configure the system to capture specific visitor data, create custom check-in flows, and design visitor badges with company branding.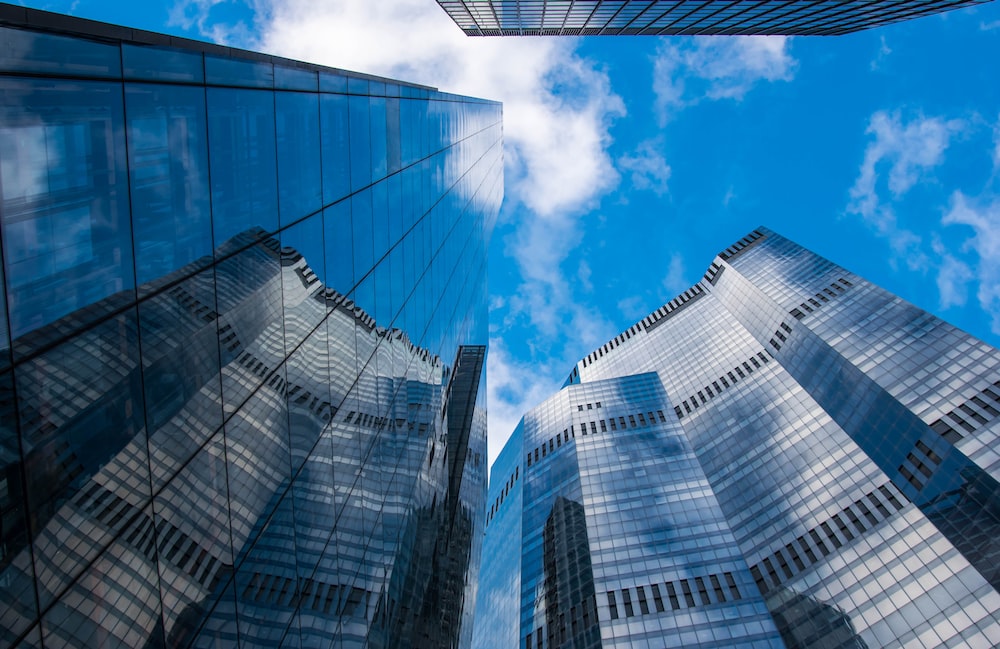 5) Customized and Digital Visitor ID Badges
Visitor ID badges are a useful visitor management feature for any business, who need a quick and easy way to identify visitors who enter their facilities. With visitor ID badges, it's easy for internal staff to identify which guests are actually authorized to be in the premises.
• When visitors wear their badge, employees can easily check to make sure that the photo on their badge matches their face and make sure no one has access without proper authorization.
• Printing out badges at the reception enables you to make a great impression on your visitors. The badge may contain the colors, and the logo of your company, as well as other useful information.
• Customize your badges as per requirements like you can customize badges with multiple color options, changeable fonts, badge orientation that gives custom friendly user experience.
6) Unique and professional brand image
Maintaining a professional brand image is critical for MNCs, and visitor management systems play a role in projecting a modern, tech-savvy, and organized approach to managing visitors.
• Creating a user-friendly system has been fundamental to the success of the Visitor management system. Not only to enhance security but MNCs can showcase their commitment to security and compliance, and their adoption of innovative technologies.
• The modern and digital nature of these systems can also help MNCs stand out from competitors who still use traditional paper-based processes, enhancing their overall brand image and reputation in the market.
7) Easy and Quick Pre-registration process
• Pre-registration is another major significant reason to implement Visitor ManagementSystem; it eliminates the need for visitors to repeatedly enter their details in manual log books during each visit to your premises.
• With Vizitor,guests can be pre-registered, saving them from the hassle of providing their information multiple times. Once registered, you can easily send automatic SMS/Email invites to guests, including QR code-based invites streamlining the check-in process.
8) Effective Post pandemic safety measures
In light of the current post pandemic workplace scenarios, MNCs need to adapt and implement proactive measures to manage employees and guests in the workplace. Property and facility managers are now tasked with enforcing entry and exit policies to align with company and government guidelines for managing COVID-related risks.
• Visitor Management systems have gained increased attention due to the pandemic. In particular, touchless visitor check-in has become a notable feature, enabling visitors to sign in using their own devices instead of physically interacting with an interface.
• Vizitor offers contactless check-in options to eliminate physical contact points while streamlining the check-in process, allowing employees to focus on their core responsibilities without being burdened by time-consuming administrative tasks
Bottom Line!!
MNCs from various industries have successfully implemented visitor management systems to improve their security protocols, optimize their visitor management processes, and enhance the overall visitor experience. With the benefits of increased security, streamlined processes, data-driven decision-making, and customization, visitor management systems are a valuable investment for leading multinational corporations. Vizitor does not only speeds up the whole check-in process, it also guarantees the safety of your guests and ensures the security of your premises. So, just go for Vizitor to take your business to a new level of professionalism.
To discover the potential benefits of Vizitor for your organization, feel free to contact us without delay.