Gathering is the one basic aspect of the people. During this pandemic, this gathering becomes difficult. To communicate with others we have to adopt the social distancing manner as well. So now, when we interact with others then the social distancing has caused a dramatic shift in the way.  
After this pandemic, many companies are welcoming their employees to the workplace, so they have to consider some points to make the workplace.

They have to think about, what will happen when employees will get together during the coffee break, water cooler conversations? So due to these reasons, it's become difficult for the organizations to encourage safe social behavior at work. It just takes proper management plan. So we have to start with our workplace common areas.
Here are some ways to keep the employees safe in common areas.
#1. Set Safe capacities
To save the employees at the workplace, the first step is to know the capacity of the employees in your workplace.

You can pick a number and apply it across the workplace. After that you can set your systems to monitor occupancy in targeted areas will help keep employees safe.

Prepare the desk with seating options placed 6-feet apart.
#2. Keep workplace clean
Share the limited resources as much as possible.

Use the visitor management system at the front desk to manage the employees and visitors.

Avoid high-touch points like coffee makers and water coolers.

Keep your desk clean and use the sanitizer after use touch the resources.

Maintain the clear footpaths through common areas can make social distancing easier for employees.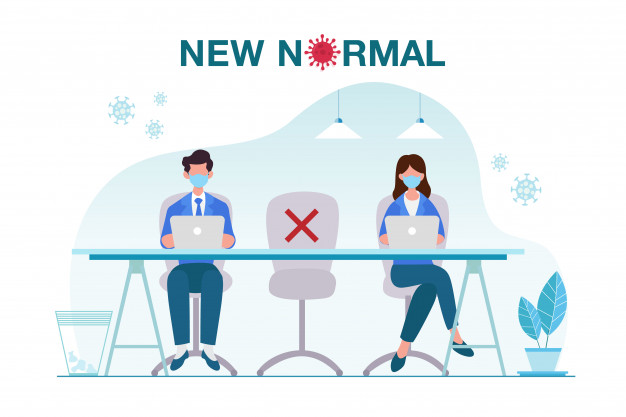 #3. Set the Safety Protocols
Organizations have to set the safety protocols to make the workplace safe.

Many organizations have mandated wearing a mask in common areas in their workplace safety protocols.

Encourage all employees to wear a mask when in shared spaces like break rooms, kitchens, and coffee bars.

Use the sanitizer after touching the desk surface and resources.
To manage the capacity limits in the workplace you have to know who is coming in and out of your space and how many people are available in the workplace. With Vizitor safety, you can set capacity limits at your space. With this you can also see an accurate view of how employees and visitors use the rest of your workplace.