If there is a constant inflow of visitors in your office space, what key aspects should be adopted for providing the highest level of security and efficiency for your lobbies operations?
Yes,offering friendly and fantastic frontal office experience to everyone who walks through your office premises is the topmost priority of offices to maximize their productivity.
Welcome your guests with confidence and boost their arrival with a smart front desk environment
The look and feel of your reception area is the key component in enhancing brand image of your business while prioritizing health and safety of visitors and employees. Your reception area is where you get the chance to make a first unforgettable impression on guests entering into your premises.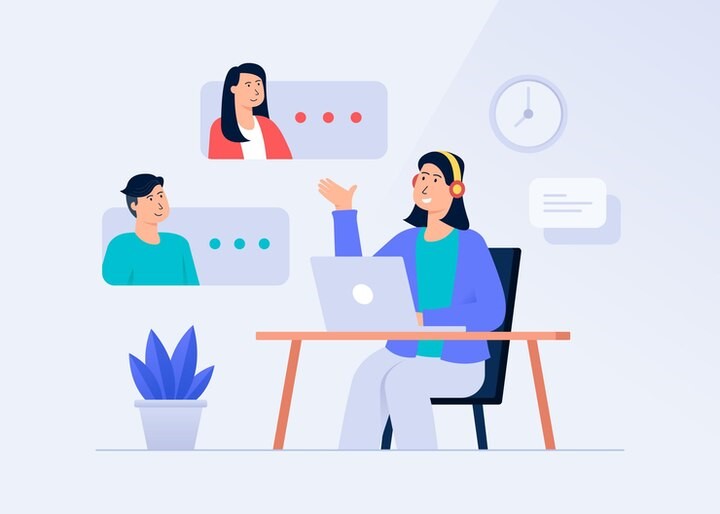 It's the time to shift: No-touch visitor sign-in solution
Manual check-in procedure seems to be an excruciating task and is error prone resulting in security breaches. Additionally, changing workplace scenarios demand scalable technological modifications and software solutions for improved data security and data compliance, without shifting focus from visitor experience.
The right solution is here for you!! Take a look!!
We can use a visitor management system for office to speed up the visitor flow on your premises while reducing the time it takes to carry out administrative tasks. Implementing a no- touch visitor solution takes your business to the next level by raising the professionalism of your association..
Best practices and tips for implementing a Visitor Management System–
Having a well-defined visitor management solution for both your employees and visitors is paramount today. To enable the organizations become as efficient as possible, Here are some best practices for implementing a visitor management system–
1. Implementing a consistent and friendly solution
• Though health,safety and data integrity regulations became more stringent throughout recent years particularly since the onset of the COVID-19 pandemic, more and more enterprises have been looking for a digital visitor management solution.
• Considering a service that has customizable plans with hassle-free deployment and powerful analytics reporting provides additional efficiency to your office space.
• Investing in a cloud-based visitor management solution is ideal for managing multiple entrances and eliminating hectic paper- work.
• Integration of an optimal visitor management solution with meeting rooms, security protocols and front office operations, is always a topmost priority of organizations. So,select a system with a customized user interface.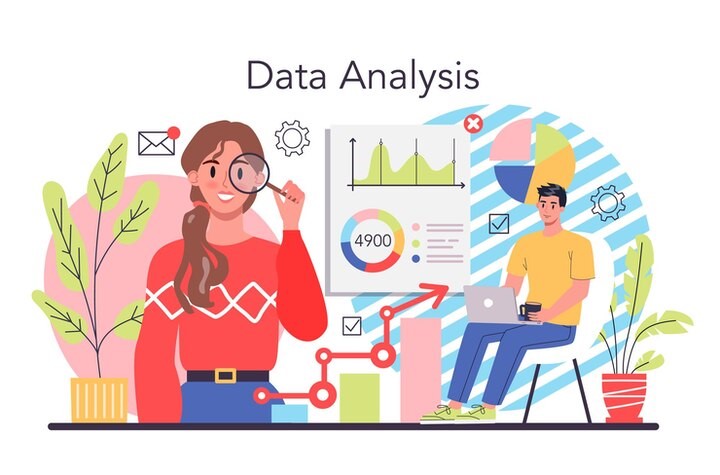 2. Offering a branded and favorable check-in experience to the guests
• The moment visitors enter your organization, they should be provided with
• Touchless Check in and checkout procedures
• Reduced visitor confusion
• Digital and decongested reception area
• With a contactless check-in, the visitors can scan a QR code allowing them to avoid coming in physical contact with a human receptionist thus minimizing virus expansion
• Scheduling meetings with branded invitations makes the visiting process smooth from the beginning.
3. Issue printed Visitor ID Badges
• ID badges are quick ways to identify who should be in an office and who shouldn't.
• After the visitor checks-in, a visitor badge will be automatically printed with all applicable details such as the visitor's name, visitor's photo, host's name,the date, visitor type, and the company logo.
• Customization of badges with multiple colors,visitor information, custom fonts, badge orientation to give custom friendly user experience.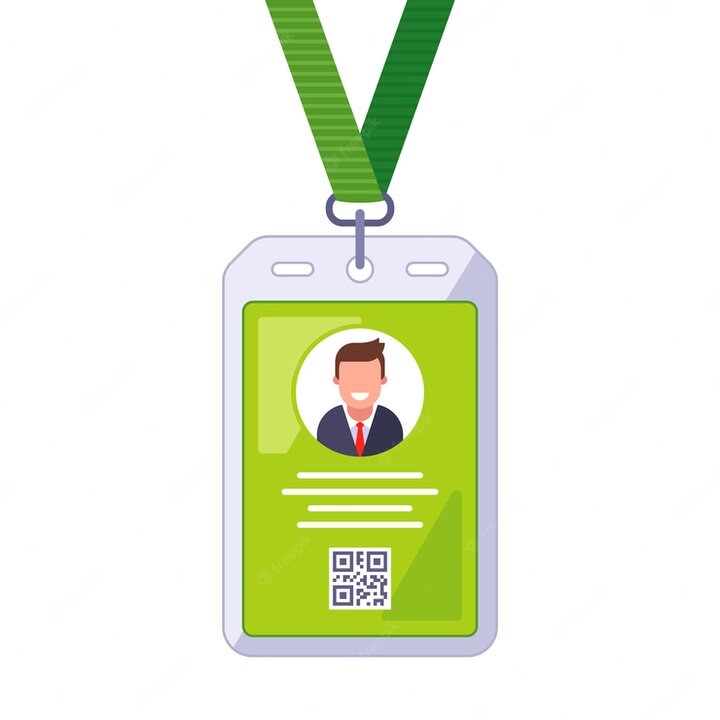 4. Enabling instant host notifications and automatic alerts
• Set your visitor management system to automatically alert the team that a visitor is here for them via instant host notifications.
• Visitor's photo in host notifications makes it easier for hosts to welcome the visitor with confidence.
• The host can pre- register for a visitor in advance so that he/she can easily check- in without any delay just by confirming with the host at arrival.
5. Requirement of Visitor and Health Screenings
• The aftermath of the COVID- 19 pandemic has made visitor management solutions a crucial part of workplace safety and security.It relies heavily on spaces that are hygienic, safe, and secure.
• Health screenings such as body temperature scanning, contact tracing etc can help an organization to identify threats, visitor health conditions to take proactive measures to ensure workplace safety.
• Visitor screenings at the front door provide easy access to real-time records of the visitors who enter your workplace.
• With advanced features like touchless body temperature screening and safety mask detection, visitor management software may be the only way forward to restrict entry of any individual prone to illness symptoms.
6. Review and analyse visitor data
• Generate real- time reports and analyze your visitor data logs. This can help you identify areas that need improvement.
• Evaluate your visitor management methods for outdated practices or for new opportunities to protect your visitors and your business.
• An automated visitor management system helps to generate reports in various formats including visitor login & logout details, pre-registered visitors, badge validity and much more which helps to analyze the visitors' data.
7. Pointing visitors towards checkout
• Checking out of the facility is quite the final and the necessary step a visitor should follow before leaving your facility.
• Maintains easy-to-search electronic records of the visit.
• Visitor Checkout adds an additional level of security, alerting hosts that the visitor has left the premises
• Ensure your visitor management software allows the visitor to self check out adding an extra layer of security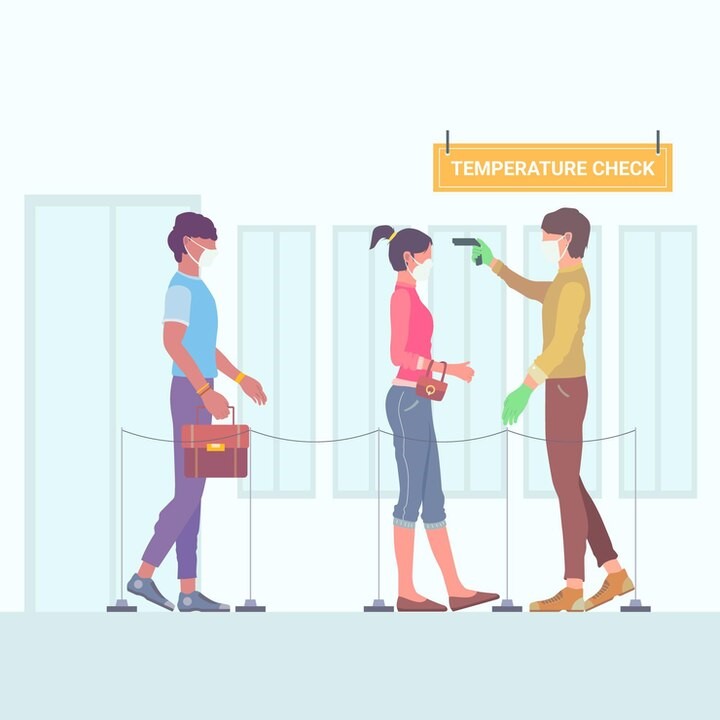 Endnote !!
Implementing a no-touch technology such as touchless visitor management system helps protect your workplace from security threats and thus making your office environment more productive and secure.With the current digital technology, considering a affordable and integrated Visitor Management Software is necessary to eventually improve performance and efficiency.So,make a call for a best visitor management system.