During the Coronavirus pandemic, restaurateurs are finding themselves on the wrong end. The priority of a restaurateur is obviously the safety of their team and their guests. But after ensuring a safe environment, you'll need to get proactive to stay afloat. As we know our economy is very much affected by this pandemic. So for the boost up the economy, we have to open the premises while taking necessary precautions.
"Use this economic slowdown as an opportunity to build real relationships. The restaurant is in one of the businesses that have selling experiences, human experiences, and connections that transcend food or finances. The restaurant can be the place people come to get that connection back."
What we'll learn  in this article:
Technology to help restaurants minimize the revenue impact of the coronavirus

Precautions for your restaurant needs to take to accept dine-in guests.

Tips for driving revenue during coronavirus with Vizitor
# How Visitor management system helps restaurants minimize the revenue impact of the coronavirus
As for restaurants, restaurant receptionists often need to deal with numbers of visitors. In today's world, many restaurants don't use any check-in system for their guests. To protect the team and guests of the restaurants, there is a need for a touchless visitor management system to reduce the spread of the coronavirus. The touchless visitor management system helps to manage the security of your premises. Restaurants can have a self-check-in tablet. Not only does this eliminate long queues, but it allows the receptionist to focus on greeting and attending to customers instead of recording, booking times and provides a high level of security to your premises.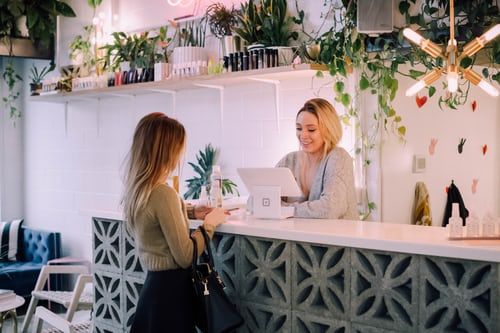 "A digital VMS can help boost your organization's front-line defenses, improve front-desk staff efficiency, double as an employee in-out board, and leave positive first-impressions for all guests. More importantly, during the COVID-19 global pandemic a Vizitor can also function as a visitor screening and contact tracing tool."
Contact-tracing technology is one that helps authorities track the virus and warn staff with consistent alerts. Here are some ways to protect the workplaces with this tool.
Contact tracing is a safe way to keep the correct record
This app facilities records the data in a safe and hygienic way to capture the information of your guests

The contact tracing system provides both team and guests with check-in and check-out  by adding their information, capturing a photo with the user-friendly interface.
Visitor screening
With the screening feature, You can screen the visitors before their entry on the restaurants.

This app uses visitor initial screening with digital questionnaires asking their health.If anybody is affected by any virus then this app will alert you and your team.
Contactless visitor check-in
Contactless check-ins are the best practice to prevent the spread of infection in the restaurants.

Guests use their smartphones for themselves check-ins.

Visitors can check-ins using QR code.
Automatic Alerts
The contact-tracing system helps to track the infected person and warn staff with alerts.

The contact tracing app notifies the employee if they have been in contact with an infected visitor.
Schedule orders
Vizitor, provides a consistent and branded experience to your customers by providing them with an option to schedule orders online from the comfort of their homes.
However, with a visitor management software such as Vizitor, you no longer need to wait for your food when you are hungry in order have a meal at the restaurant of your choice. Just download the Vizitor on the device installed at your restaurant's reception and let it take care of your arrival and get your table booked in advance.
# Precautions for restaurant needs to take to accept dine-in guests.
OPEN UP YOUR RESERVATION POLICIES
Open up your pacing to allow more flexibility for when guests can book.

Make more inventory reservable available across booking channels. This is a good time to leverage third-party booking channels.

Revisit your cancellation policies to accommodate the situation. If you normally charge a no-show fee, for example, consider waiving it.

Consider making changes to your floor plan. Some restaurants are removing tables so they can put more space between each guest.
PREPARE YOUR STAFF TO DEAL WITH SICK CUSTOMERS
Equip staff with safety- kit such as gloves and masks.

Offer the guest  sanitizer or another disinfectant

Be prepared to put guests in touch with medical resources

Thoroughly sanitized every table, utensil, glass, and surface the questionable guest contacts

Plan ahead of time for a circumstance in which you'll need to expedite a guest's exit from your restaurant.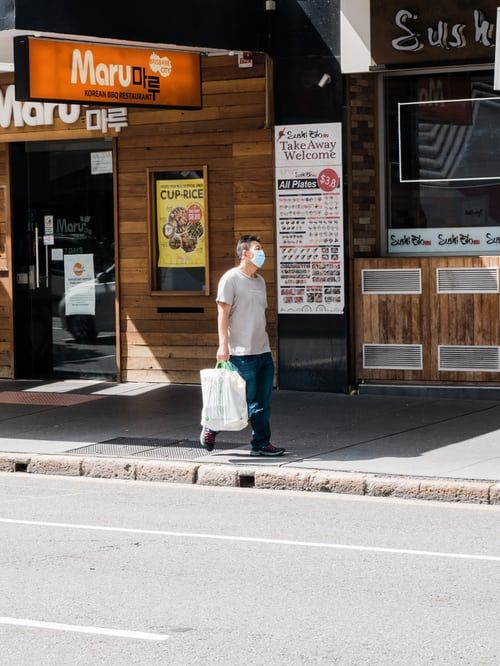 # TIPS FOR DRIVING REVENUE DURING CORONAVIRUS WITH VIZITOR
This is the time to engage your loyal customers and find creative ways to bring them in when things return to normal.
INVEST MORE RESOURCES INTO MARKETING WITH VISITOR MANAGEMENT SYSTEM
Putting more inventory on booking channels is a start.

Promote food holiday events with the visitor host notification to the guests.

Users can send emails to your guests and  Make sure your most loyal customers can see that you're open, see your sanitization efforts, and know about any events you're planning.

With visitor data, you'll be able to pull the email addresses of your customers and update them on your restaurant's status.

There's a good chance they'll appreciate the invitation to come out of their houses for a safe experience.
CONCLUSION
As we know coronavirus pandemic is a worldwide crisis, unprecedented in living memory. What's the ultimate economic damage will be. So we can provide a safe environment for our guests and as well as boost our economy. This is time to adopt the advanced technology for our restaurants and enhance the safety level of the visitors.