When it comes to greeting and welcoming customers in a warm and professional way, it's important to keep in mind that creating a positive first impression sets the tone for the rest of the customer interaction. Remember, the key to a warm and professional greeting is to make customers feel welcome, valued, and appreciated.
In the post-COVID-19 world, businesses and organizations have implemented enhanced safety measures to protect the health and well-being of their visitors. According to studies, social distancing leads to increased social rejection, individuality, impersonality, and a loss of community. Even if maintaining a social distance is necessary for safety reasons, you can still make customers feel welcome by greeting them warmly. A warm and welcoming greeting can help visitors feel more comfortable and at ease with these new measures, ensuring a positive experience despite the additional precautions.
Understandably, more and more companies are turning to digital visitor management systems to minimize exposure to infectious viruses by collaborating with digital technologies. Making your office visitors comfortable sends a clear message that your organization values their presence.
Make them welcomed in a Secure and warm way
The pandemic has taken a toll on people's emotional well-being. So, a warm and welcoming greeting can provide a much-needed boost to visitors' mood and help alleviate some of their emotional distress. It can create a positive atmosphere and foster a sense of comfort and belonging, which is especially important during challenging times.
Some customers prefer a welcoming atmosphere that is warm and secure. So simply greet them with a smart visitor management system to relieve them of stressful paperwork, and explain why they've come and what they require from you.
Some effective ways to welcome the visitors warmly and securely—
1. Greet them warmly
A warm and friendly greeting can instantly make visitors feel welcomed.This will help ensure consistent and professional visitor experiences.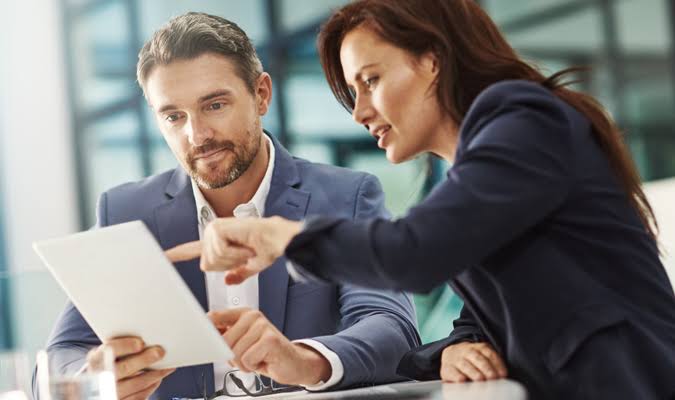 • Provide training to staff members who interact with visitors on how to greet visitors warmly, provide assistance, and follow security protocols.
• Keep an eye out for any visitors who come in the door. Before they enter the premises, you can scan the temperature to determine whether it is safe for them to enter the premises.After then provide the secure environment to check-in the office.
• Smile and make eye contact: A warm and genuine smile along with eye contact can create a positive and welcoming atmosphere for visitors. It helps to establish trust and sets a friendly tone for the interaction.
2. Provide clear instructions
If the visitor needs to go to a specific location or meet someone, provide clear instructions or escort them to the designated area. This helps them feel guided and prevents any confusion.
• Provide relevant information: If appropriate, provide relevant information they need about your services, or events. This can help customers feel informed and engaged.
• Listen carefully to customers' questions or concerns, and respond with empathy and understanding.
• The visitor management system is easy to use and provides clear instructions for customers to follow. This includes displaying step-by-step instructions on the check-in screen to guide customers to the check-in area.
• Promptly respond to any inquiries or requests for assistance to ensure that customers feel supported and cared for.
3.Capture All Relevant Information
Gather the details of the visitors that need to know. It is critical to have all of the necessary data.
• With the visitor management system, you can easily store the data in a secure manner. Integrate ID scanning to quickly capture all identification information by scanning and verifying driver's licenses, passports, and company or military IDs.
• Ask them for Personalized information such as the purpose of your visit or preferences to better understand their needs and provide a tailored experience during their stay, making them feel valued and appreciated.
4. Personalize the check-in process
Offer touchless check-ins: Implement a Visitor Management System Vizitor to allow your visitors to complete the check-in process without any physical contact, eliminating the need for lengthy manual paperwork and ensures a seamless and professional check-in experience.
Efficient Verification: Securely verify their identification using touchless technology, such as scanning ID or taking a photo of face for facial recognition. This efficient verification process ensures that the check-in is smooth and hassle-free, while maintaining high security standards.
5. Project professionalism at your lobby
Your front desk is the first impression of your business and must be presented in a professional manner at all times.We strive to maintain a high level of professionalism to ensure that all our visitors feel welcomed and respected. The reception area should be modern, functional and stylish, and at the same time project professionalism before their valuable guests and visitors.
• Don't let your visitors spend most of their time waiting at the lobbies.This wastes all your efforts to engage them with your brand. Make them check-in on their own thus reducing the wait times.
• Maintain a clean and peaceful environment: Make sure your premises are well-maintained, clean, and clutter-free.
• Go paperless:Unkempt visitor logs that take up most of the front desk space.Rather switch to an Interactive & Secure Visitor Management System that takes care of signing-in/signing-out visitors all by itself.Rather than wasting paper on printing thousands of registration forms, these can be filled out digitally. This practice saves paper and also streamline tasks.
• Comfortable Waiting Areas:Provide comfortable and well-equipped waiting areas for our visitors, with ample seating and appropriate lighting and a pleasant ambiance.Also Foster your office environment with eco-friendly and green practices.
6.Make It a Branded Experience
Increases the brand experience from the moment they arrive at the front desk of the workplace. Ensure that your customer check-in system is consistent with your brand's imagery, colors, slogan, and overall persona.
• Administrators should try to keep visitors happy and comfortable when they visit you.
• With the touchless visitor management system you can customize your company logo.
7. Show Customers That You Recognize Them
Personalize your greetings when a regular client walks in.You can do so by addressing them by their first name and inquiring about products or services they've previously used from the company.
• Demonstrate to them that you value their business by remembering their name. When a customer walks into your facility, a touchless visitor management system can help you quickly remember their name.
• Requesting feedback from your customers through surveys or feedback collection methods can demonstrate that you value their opinions and recognize their input.
• When sending emails or messages to your customers, use personalization techniques to address them by name to create a sense of connection and recognition.
8. Offer them high-tech Security
The safety of visitors is your top priority, and companies must implement cutting-edge security measures to ensure the peace of mind during the time they visit us.
• Install advanced access control systems, such as QR scanning or facial recognition, to restrict entry to authorized personnel only. Visitor Management System offers high-speed security measures that immediately alerts our security team, enabling them to take appropriate action.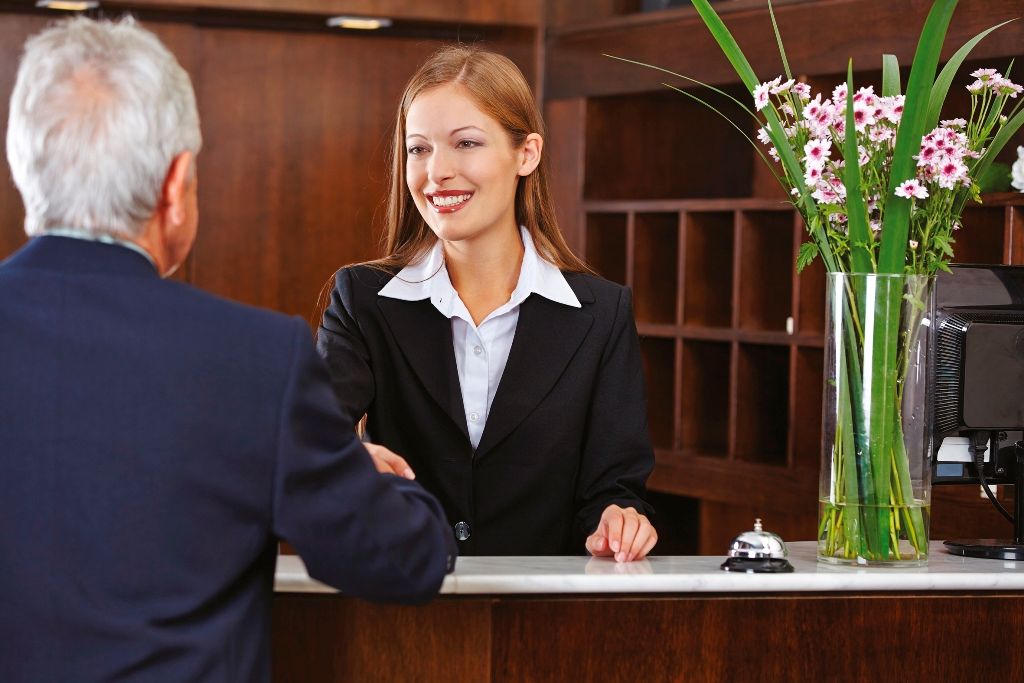 • Issue them customized and electronic Visitor Badges using appropriate Visitor Management software to ensure your visitors that only authorized individuals are granted access into premises.This makes them more comfortable and accessible with your brand.
• If your workspace deals with sensitive or confidential information, make sure to respect the privacy and confidentiality of your visitors. Avoid discussing or disclosing any confidential information without proper authorization.Keep their private information safe using a reliable visitor management system.
9. Express Gratitude
After customers have checked in using the visitor management system, express gratitude for their visit.Include a thank-you message in the digital sign-in process or verbally express appreciation and convey that you are glad to have them in your workspace. Thank them for their time and let them know that you are available to assist them further if needed.
Final Words!!
The first impression of your company is the greeting. You can greet them professionally, win their hearts, put them at ease, and encourage repeat business with the best software. If you greet customers with a warm smile as soon as they enter the building and assign them to a competent employee to solve their problems, you'll quickly have a large number of repeat customers.Remember, a warm and genuine welcome can set the tone for the entire visit and leave a lasting memorable impression. Our consistent and efficient Visitor Management System makes the whole welcoming atmosphere more engaging and unique. So, just switch to Vizitor to extend a warm and professional welcome to your customers.