If you are running an enterprise, then there must be a constant flow of visitors in your building on a daily basis. What methods are you currently relying upon for collecting and storing your visitors' huge mass of data? Are you still using paper logbooks for this purpose? In any organization,the need of keeping personal data and sensitive information safe is paramount. The lack of access control regarding personal information can put businesses at threat. Traditionally managing logbooks was a hectic and time-consuming task and can lead to a single point of failure.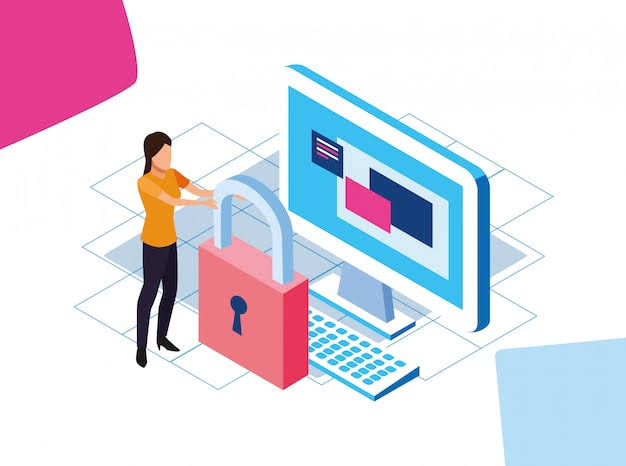 Why is data privacy crucial and paramount to an organization?
Organizations collect personal details of the visitors who enter and exit your offices for future analysis and reporting.Every sector, be it an office, hotel, school, or hospital keeps security and data confidentionality at the top of their priority. Now-a-days,every organization is continuing trying to make sure that they are compliant meeting data privacy regulations.
Your digital safety and data privacy begins right here with Visitor Management Solution
With most large organizations which encounter a variety of different guests,digital visitor management solutions are ideal to achieve a GDPR compliant visitor strategy. In order to stay compliant with data privacy laws, facilities should put a visitor management policy in place that handles sensitive and private data.
Role of Visitor Management System in meeting compliance and data privacy standards
Visitor management system has come with various best practices across a number of regulatory standards and laws. For companies in many industries, visitor management helps meeting compliance regulations. Meeting regulatory compliance—like **GDPR,C-TPAT, ITAR and FSMA—**is important to avoid major penalties for any organization.
 In this post, we'll discuss how you can and stay in compliance with data laws and standards using a visitor management solution.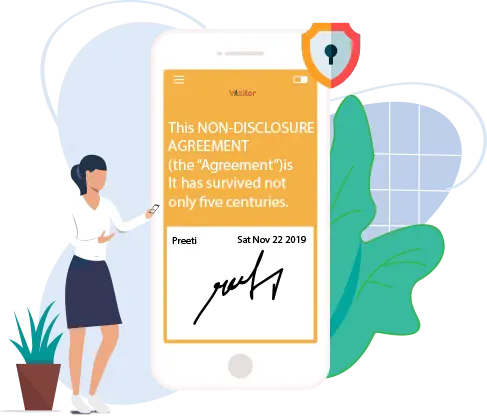 GDPR,C-TPAT, ITAR, FSMA Compliance with Visitor Management System
What Is GDPR Compliance? 
There are a lot of different laws and regulations around the world regarding data privacy, as well as how businesses collect, use, and store data.
• GDPR is a law in the European Union (EU) that protects personal data and information privacy for businesses that collect and use it.
• The way visitor management systems collect and store visitors' and guests' personal information is impacted by GDPR. The GDPR covers all processing of personal data, so it has a major impact on how visitor data is collected and handled.
• When processing personal data, there are a number of GDPR principles that must be followed, such as transparency, data minimization, accuracy, integrity, and confidentiality.
• Many organizations have turned to digital Visitor Management solutions to make sure they are in compliance with the GDPR regulations. GDPR compliance is essential for any Visitor Management procedure whether traditional or digital visitor solutions.
Meeting Data Access and Security Standards:
• In accordance with GDPR regulations, data can only be stored for as long as necessary. The data must then be deleted. You must provide access controls so only authorized personnel can access visitor data.
• With the manual visitor books, organizations always face a significant risk of violation of GDPR standards as logbooks could be kept for an excessive amount of time.
• Digital visitor management solutions avoid these issues of data retention and also ensure security of data. Now,organizations can standardize the storage of data that allows you to set a specific time limit on how long data is stored for and remove data when no longer needed.
• Also offers an automatic deletion of visits data and restrict unauthorized access of data by individuals making use of passwords and encryption thus ensuring data security.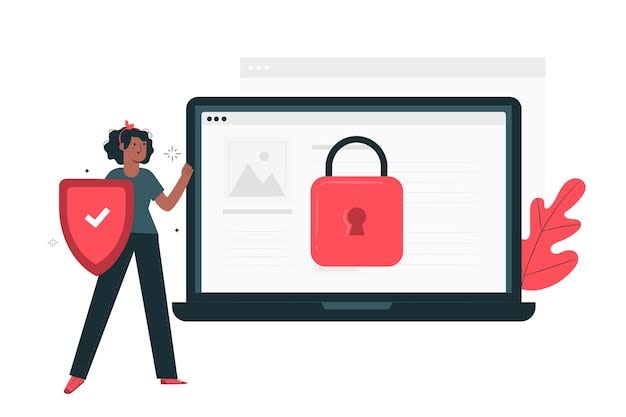 Transparency and visitor consent:
• Your organization will not be permitted to collect visitor data solely on the basis of consent. Additionally, it must be clear how you intend to utilize the collected data.
• Organizations should collect and use personal data fairly, without breaching any GDPR laws. It must be clear about why you want their data and how it will be used by the facilities.
• If you use a digital visitor management system, you can present your privacy policy to guests and ensure them that their data is not used unethically. Thus you add an extra layer of security to your visitor management procedure.
Maintaining Compliance with GDPR Regulations: If you are still using traditional visitor management approaches, you may not be GDPR compliant.
Using a visitor management system with various automatic features allows companies to protect their data and ensure data privacy thus comply with GDPR regulations.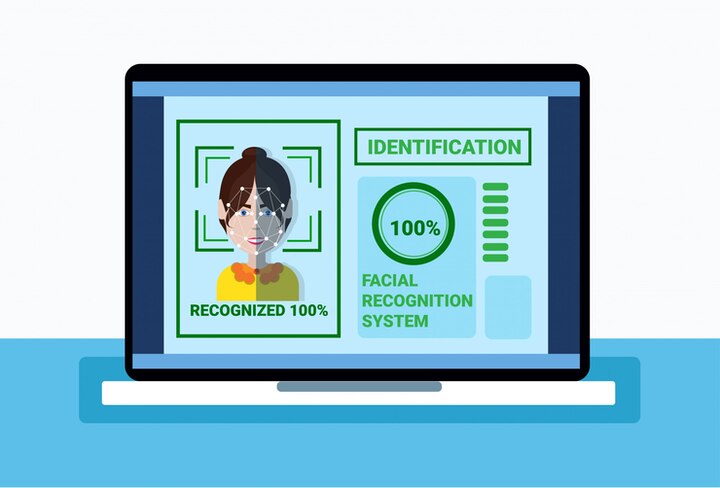 Maintaining other Compliance Standards (C-TPAT, ITAR, FSMA) with Visitor Management Software
Below are other three types of compliance a visitor management system can help your organization to comply with–
1. ITAR Compliance
International Traffic in Arms Regulations (ITAR) is a set of laws for preventing private and sensitive data from getting into the hands of foreign bodies. It keeps track of everyone entering a facility and manages confidential data of the organization. So, a strong and secure visitor management solution can help meet compliance with ITAR regulations.
2. C-TPAT Compliance
C-TPAT standards are responsible for ensuring security across their supply chain to avoid running into any troubles when products arrive at the border. Using visitor management, practices are required for taking photos of visitors upin arrival, issuing automatic badges and maintaining digital visitor logs etc. to meet the required data privacy regulations.
3. FSMA
FSMA stands for the Food Safety Modernization Act, a food handling regulation that consists of FDA rules that set the standard for food safety practices and procedures. It is the main responsibility of food companies to keep track of visitors so that they meet FDA safety guidelines and to make them feel comfortable and secure. The Visitor Management system includes various strategies to meet FDA standards such as implementing a touchless check in/check out process at reception areas, which includes verification of proper identification, visitor and thermal screening, host notifications in case of unauthorized entry into premises.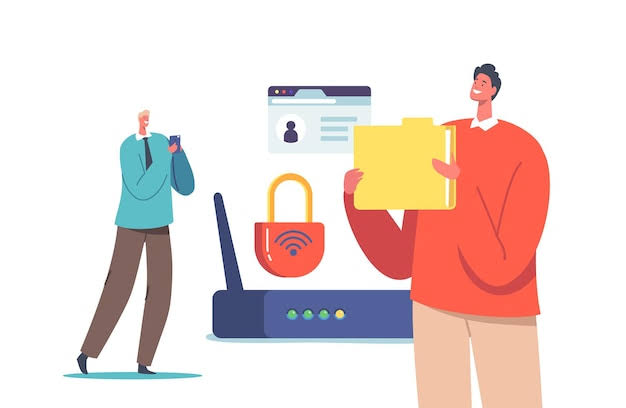 To help companies to meet ITAR, C-TPAT or FSMA and data privacy standards, Visitor Management solutions includes various practices and procedures to avoid non-compliance of data regulations–
1. Pre-registration of all visitors and contractors
2. Screening all visitors to ensure authorization
3. Instant alerts if unauthorized access is attempted
4. Automatic host notifications to keep them aware of visitors' check-ins
5. Printing automatic customized visitor badges with photos, and detailed information of visitors for authorization
6. Health and thermal screening to ensure workplace safety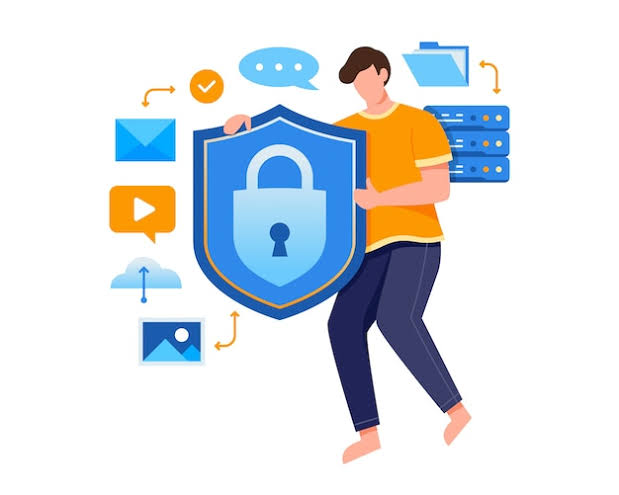 Summarize
It is clear that companies should employ a optimal visitor management solutions to comply with the data regulations and standards. Visitor Management solutions can help companies manage different visitor types, provide pre- registration and identification control,limiting visitor access to approved areas,and delivering compliance and data security.
So,go for a secure and best Visitor Management solution like Vizitor to make your facility compliant and efficient. Vizitor enhances workplace security, ensure legal compliance, make management process seamless and much more.