First and the foremost, the first impression actually matters to enhance your company's business image.
Visitors are significant to a business whether it is small scale or large scale. The reception plays an important role in putting a good and highly favourable first impression on visitors and a receptionist is responsible for greeting them with quality services.
Are you looking for a digital and efficient solution for offering a seamless and friendly visitor experience to your guests? Are you thinking of making your reception smarter and vitual? What do you think you could do to make our reception area set the tone for your business? So, the right choice is to look forward for a Receptionist Software for boost your business productivity.
Enhance your company's business image with receptionist software
We will go through the below key points in this article:-
• What actually are receptionist softwares and why do we need one?
• Some ways by which Receptionist Software Can Improve Your Business Efficiency?
• Wrap up!!
What is a Receptionist software and why do we need one?
A Virtual receptionist software replaces the human receptionist of your company. It ensures all the inbound phone calls are answered. It is one solution to handle different tasks such as office adminiatration, automated scheduling appointments, routing calls, delivering account information, and responding to emails. Reception staff are the first point of contact for people visiting your business. They are a vital part of making visitors feel welcomed and creating a good first impression.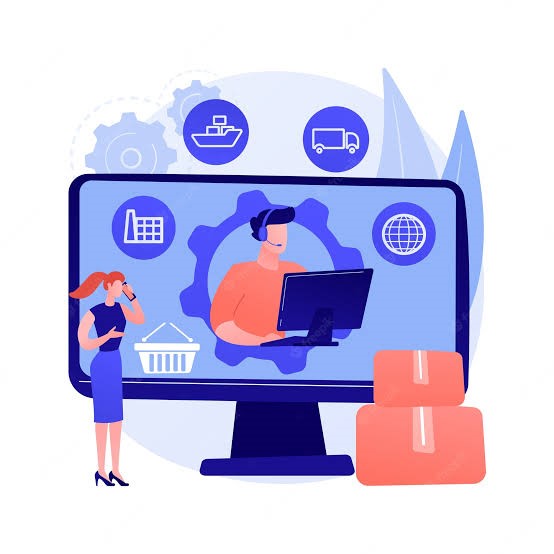 Switch to a perfect solution for your business's automated reception system. 
A traditional reception seems to be bound with a huge crowd of visitors in lobby area with a front desk full of paper logs and sign-in sheets. A receptionist at the front desk is carrying out various tasks such as handling and tracking visitors, monitoring visitor activities, making sign-in process, answering to the phone calls and scheduling meetings etc. Entering, tracking, and managing visitors effectively and discreetly is key to maintaining the safety of your building and improving the visitor experience.
It's the time to invest in a smarter and seamless reception with receptionist software
Receptionist software helps your company improve the visitor experience while saving front desk staff time and freeing them up to focus on other tasks.The digital reception system for offices may be a cloud-based visitor logbook.  Alternatively, you might be looking for tools that allow you to automate the tasks a receptionist typically performs so that you don't need to hire a receptionist. Businesses use virtual receptionist software to give customers a self-serve path to the service they need. Here are some of the major businesses that can benefit from virtual receptionist software:-
• LegalTech and ITFinance
• Education
• Real Estate
• Healthcare
• E-commerce 
• Marketing And So on…
Are you still not sure how the Visitor Management Software can contribute to increased efficiency at your office? So,
Let us enlist a few important ways in which receptionist software can boost business efficiency
1. Improve customer service management -
Dealing with customers is one of the most time-consuming parts of your receptionist's day, however, there are receptionist software tools that can help with this. 
• Automated appointment scheduling -
Allowing clients to schedule appointments automatically lifts a huge workload from your customer-facing staff.Most good scheduling tools will integrate directly with your calendar, meaning that if someone books an appointment online, it will be scheduled in your diary straight away.
• Call Management-
Phone calls are a crucial part of any business, and the way that you handle them can help you take your customer service to the next level without making any major operational changesA virtual receptionist guarantees that your customers' calls will be answered promptly and handled with professionalism and care.
• Streamined communication-
It helps you streamline the communications, which simplifies the process of customer addressing and the whole communication approach.
• Reduces customer drop-off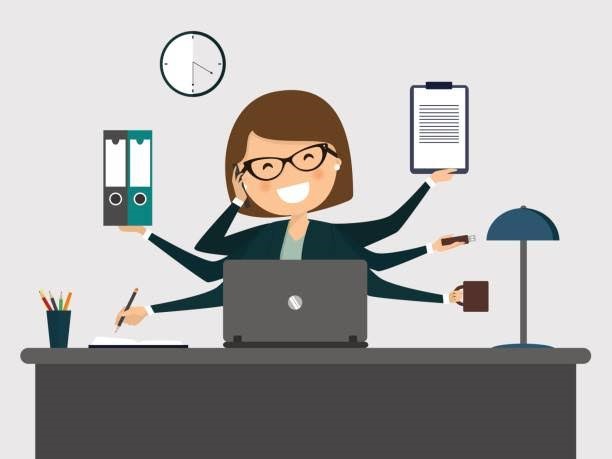 2. Front Desk Management-
• Cut the Cost of Local Office Space and Infrastructures-
Setting up physical infrastructures in an office space requires a lot of investment capital. First, you need to buy or rent the office space to house your infrastructures and on-premise employees (receptionists).Simply incorporating a virtual receptionist will save you from all these investments
• Front desk automation-
Automated visitor management systems like CoReceptionist are easily deployed to any iPad or android tablet and easily connected to your customised visitor system. Check-in visitors with ease, have them complete safety tests or sign NDA's and print them a custom pass that includes a photo for easy identification.
• Automated Records and Instant Reports-
Automated receptionist software removes the need to sift through handwritten visitor logs and discarded badges.
• Online Pre-Registration of visitors
• Host Notifications-
Visitor-host notifications are shared directly through the visitor management system for consistent, immediate communication.
3. Visitor management-
Every visitor who enters or leaves your building should be signing in and out and need monitoring.That's a lot of work. ID needs to be checked, visitor badges need to be printed etc. All this work seems to be tedious. Systems like Visitor Management System can also work well in unmanned reception areas, giving a secure and easy sign-in option without needing a member of staff present.It keeps track of guests and visitors entering the premises.
4. Appear more fast, intuitive and professional-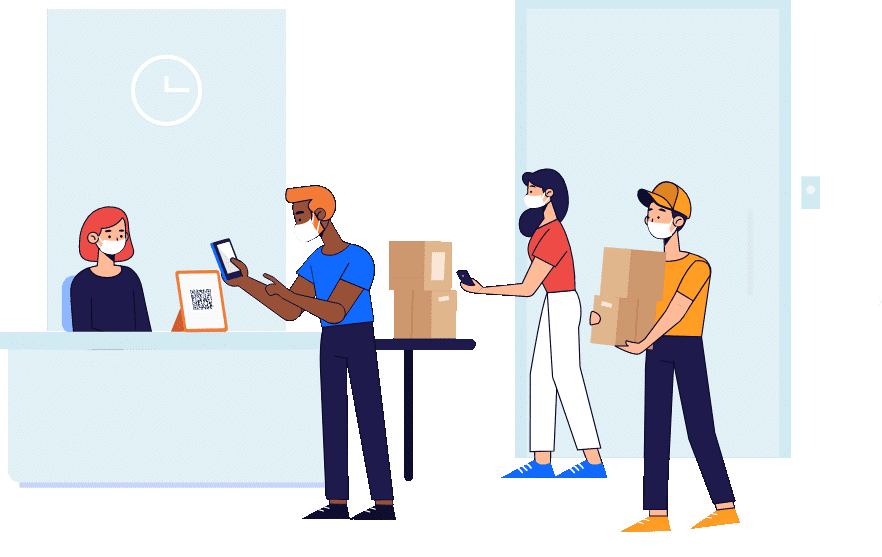 • Enhance brand image of company-
Maintaining a receptionist gives an appearance of prestige to your business. a virtual receptionist can reinforce your brand as a professional business with great customer service.
• Touchless visitor entry-
Keeps your front desk germ-free by allowing your visitors to check-in to your premises using our touchless visitor management system
• Round the Clock Reception with visitor sign-in software-
The visitor sign-in tool is highly customizable and allows the inclusion of company logos, images, company colour for enhanced branding. 
5. Reducing operating expenses and grow your business productivity-
• Reduce daily operational expenses & internal resources-
A virtual receptionist doesn't require any internal resources besides an internet connection. Since the solution is cloud-based, you do not require investment in on-premise resources.
• Using a receptionist software is much more cost-
effective than paying an actual person. It adds many benefits such as cost savings, 24/7 Availability, and many more from a customer service point of view. It also has multiple language options and web chat services.
• Visitor management software brings a full range of functionalities that streamline the processes in your lobby, create an impeccable brand image, and provide a cost-effective solution to all receptionist challenges.
• More and more businesses are doing away with traditional reception areas in favor of smart officeswith a virtual receptionist and other office automation solutions.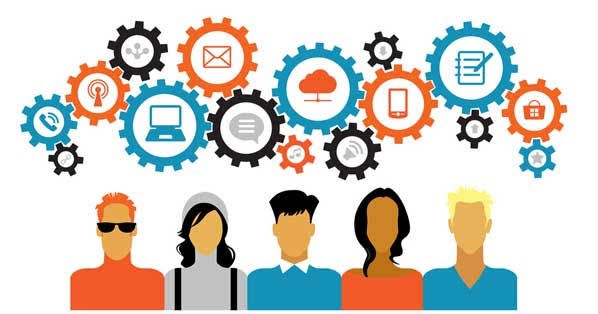 Wrap Up!!
It's clear that automating reception tasks comes with a lot of perks and benefits. Of course, having an automated reception system sounds great.With the software that's right for your office, the reception area can be even more efficient and smarter.Modern reception softwares allows for fast and secure self-check-in of visitors, customized greetings, instant host notifications, access control, streamlined evacuation, and improve business productivity.