Create a VIP experience for your guests with these simple tips!
If you've been working regularly in a law office, consulting firm, or any other location that frequently holds important meetings, you understand the importance of building strong client relationships. Check out these tips to impress your customers and secure their business. These 20 tips will enhance their experience and make them feel like a VIP during their trip.
So where do you start? Don't miss the opportunity to enhance their experience and prioritize your customers. Check out these tips now! We'll show you how to make sure their arrival is smooth and welcome, and they leave impressed during their visit.
Why does customer experience matter?
The first impression your clients have can make or break your relationship with them. Don't leave it to chance - ensure your client experience sets the right tone for their perception of your office, employees, and organization.
Intentional efforts towards enhancing the client experience can redirect the guests' attention towards the purpose of their visit. Moreover, a remarkable client experience has the potential to positively impact your organization's referrals, retention rate, and overall reputation.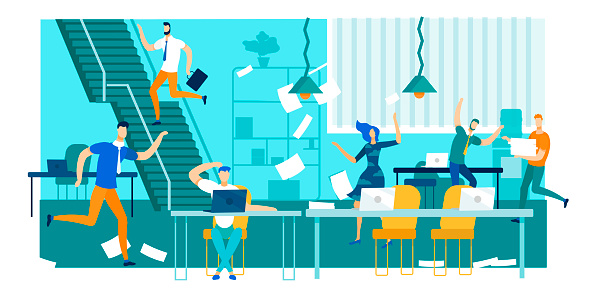 20 Effective Strategies to Enhance Customer Experience and Deliver Greater Satisfaction:
Having the intention of providing excellent client experience is not enough. By utilizing the following pointers, your team can create a well-planned approach to ensure that every individual visiting your office feels valued and appreciated.
1. Ensure memorable arrival experience for customers
Many people believe that creating an impressive first impression with clients requires a stunning lobby or magnificent conference rooms. However, the truth is that the initial impression starts well before a client arrives at your office. Frequently disregarded, the invitation to your office is the primary and most effortless method to establish a positive first impression.
Crafting an impactful and successful invitation isn't solely about aesthetics, it's also about providing useful information. To ensure that clients are well-informed prior to their arrival, leverage your visitor management system to:
1.1 Enhance Client Experience with Pre-Registration Invites:
Pre-registration offers clients a chance to provide their information and sign agreements before visiting your office, streamlining check-in and allowing ample time for document review.
1.2 Importance of Providing Clients with Clear Arrival Information:
Clear and concise directions, parking instructions, and pertinent arrival information can help alleviate stress and anxiety for clients, creating a seamless arrival experience that allows them to focus on the purpose of their visit without any unnecessary distractions.
Pro tip: Use this guide to find the right visitor management system for your business.
2. Importance of a Hassle-Free Sign-In Experience for Clients
When clients arrive at your office, it's important to make their sign-in process as seamless as possible. To achieve this, be sure to follow these steps:
2.1 Say Goodbye to Pen and Paper:
Upgrade Your Sign-In Process: If clients are unable to pre-register for their visit in advance, using a branded iPad for sign-in is a great alternative. As soon as visitors input their name, their sign-in details will automatically appear for an even more seamless check-in process.
2.1 Elevate Your Office's Security with Branded Visitor Badges:
Provide clients with custom access badges during their visit and print WiFi credentials on each badge for easy internet access. This personal touch will help guests feel welcome while allowing employees to quickly identify unfamiliar faces.
Pro tip: Manage your sign-in and security processes effectively and keep your office guest policy in place to ensure a positive customer experience. So that your clients have a good experience during their stay in the office.
3. Offer easy WiFi access to visit:
To ensure a productive visit, clients often require access to your company's internet. However, sharing your single WiFi password can result in clients staying connected even after their visit has ended. Providing each client with unique WiFi credentials is a more secure and superior solution.
Pro tip: If you want your visitors to have a great experience in your office, make sure you keep your guest policy updated. This way, your team knows exactly how to handle visitors and the sign-in and security procedures. Having an updated guest policy makes things smoother for everyone involved. (link)
4. The importance of a clean lobby:
Having a clutter-free lobby is crucial for making a good first impression on visitors. Just like you would clean your home before guests arrive, keeping your office entryway organized is important. Make it a routine to clean the area regularly and store packages appropriately to prevent clutter from building up.
Pro tip: Automating your mailroom through your workplace platform improves package delivery efficiency and prevents package pile-up. With automated notifications, employees can schedule pickup times and reduce the clutter caused by packages lying around.
5. Personalize Your Office Reception:
Keeping a pre-registration list for visitors and having your team review it daily can help personalize their experience. By greeting each client by name and being prepared to meet their specific needs, your front desk staff can provide tailored services that make visitors feel welcome and valued.
"Vizitor has enabled Snapdeal to create a safer and more efficient workplace, while improving the overall visitor experience." Manish IT Manager, Snapdeal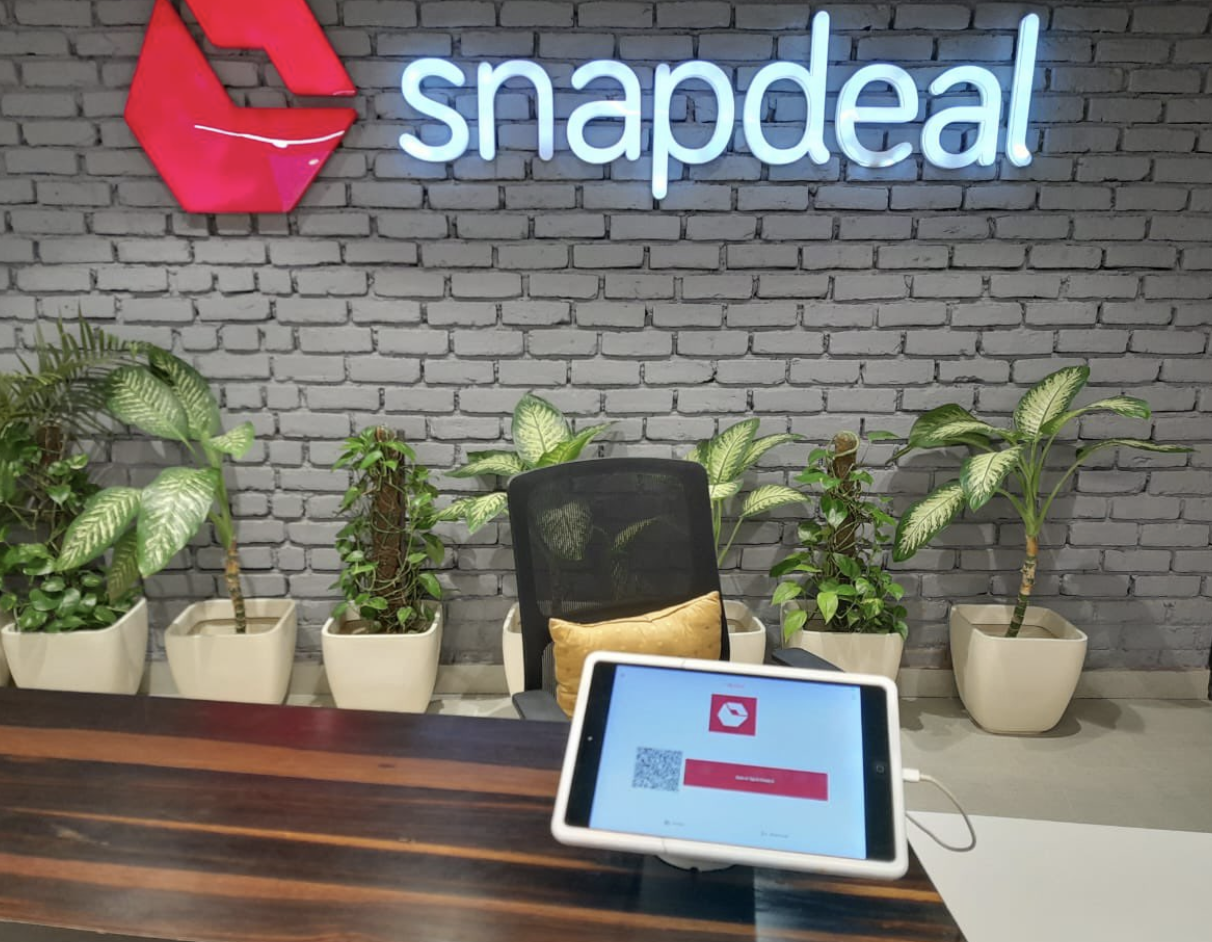 6. Providing Beverages and Snacks to Visitors:
Offering a drink and snack is a simple yet effective way to provide a white glove service experience for your customers. Small gestures like this can make them feel valued and at home. By making them feel important and cared for, you are laying the foundation for a strong and lasting business relationship.
Pro tip: Offering custom pens or other takeaways is a thoughtful way to leave a lasting brand impression on customers. It reinforces your brand image even after you leave the office.
7. Assist clients with their belongings:
When clients come in, they usually have lots of stuff like coats, bags, umbrellas, or even luggage. You can offer to take their things or show them a safe spot to put them. This keeps their stuff secure, avoids any accidents, and keeps your office tidy.
8. Respect clients' time:
When important clients arrive, it's essential to make a good first impression. Keeping them waiting is not an option. Inform their hosts without delay, so they can be attended to promptly. This approach shows that you respect their time and value their business. Remember, the client's time is valuable, so don't waste it.
Pro tip: With a robust workplace platform, the host is automatically notified as soon as their client arrives. This saves time for your team and ensures guests don't have to wait for long periods.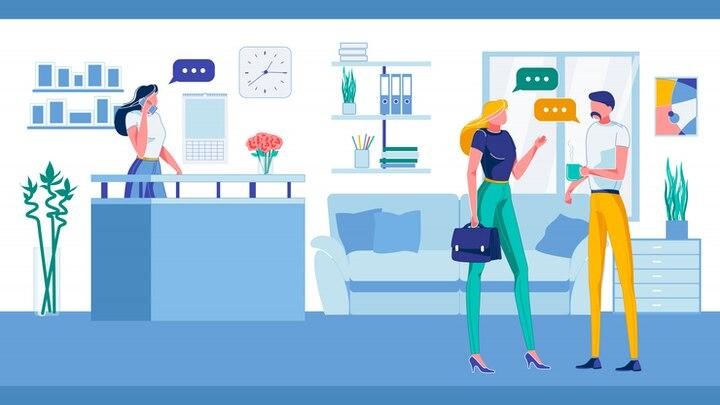 9. Show visitors' around your office:
If a client comes in early, give them a quick tour of your office. This is a great opportunity to show off your features and make them feel comfortable. You can also provide useful information such as bathrooms and areas relevant to their visit. By doing so, you are demonstrating your professionalism and making a good first impression.
As a consulting firm, show off your expertise by taking clients down the hallway that showcases your notable projects. Point out the ones that align with their interests based on your knowledge of their organization. This will impress clients and demonstrate your attention to detail.
10. Importance of a Clean and Organized Conference Room:
Keep your conference rooms clean and well-equipped to facilitate productive meetings. Ask your team members who frequently host clients to identify the necessary equipment such as video conferencing tools, whiteboards, and monitors. Additionally, consider providing refreshments by installing a mini-fridge. Don't overlook the importance of confidentiality; add soundproofing panels to ensure a private and secure environment for your clients.
Pro tip: Simplify conference room scheduling using a workplace platform equipped with dedicated conference room scheduling software. This enables hosts to easily locate and reserve the ideal meeting space to suit their needs. By booking in advance, the risk of scheduling conflicts is reduced, and the process is streamlined for greater efficiency.
11. Improve your business with valuable insights from customers:
Show your customers that you value their opinion by sending them a follow-up email after their visit and asking them to complete a short survey. This allows you to gather valuable feedback and insight on how you can continually improve your team's hospitality.
Track workplace analytics to learn which clients visit most often, which days of the week are busiest, and who invites clients most often. Use this information to plan ahead and deliver a customized experience for each visit.
Remember to continuously assess and adjust your client experience strategy based on feedback and data. Regularly seek input from clients and analyze workplace analytics to identify areas for improvement. By constantly striving for excellence in client experience, you can stay ahead of the competition and drive success for your business.