Slack Integration
Slack is essentially an online collaboration system for your whole company, designed to replace email as your primary method of communication and sharing. It allows workspaces to organize communications by channels for group discussions and allows for private messages to share information, files, and more all in one place.
About Vizitor
Streamline your Front desk. By making the check-in shift from messy paperwork to an organized digital framework.
• Digital Check-ins
• Security of Data and Workplace
• Saves Time, Paper and Trees
Vizitor+Slack= Digital Office Reception
With the Vizitor + Slack integration, you will be notified every time a visitor checks-in instantly as direct messages within Slack.
• Get instant notification when your visitors arrive.
• Approve or disapprove visitors using Slack.
• Create a platform for communication and be informed in the one go.
• Saves the visitors time of keep waiting.
Set up the Integration
Setting up the Slack integration into a Vizitor account is easy. Just follow these quick steps:
1. Sign into your Vizitor account
2. Go to Settings> App settings
3. Under App settings, click on the "Slack" button to activate. The button is pictured below.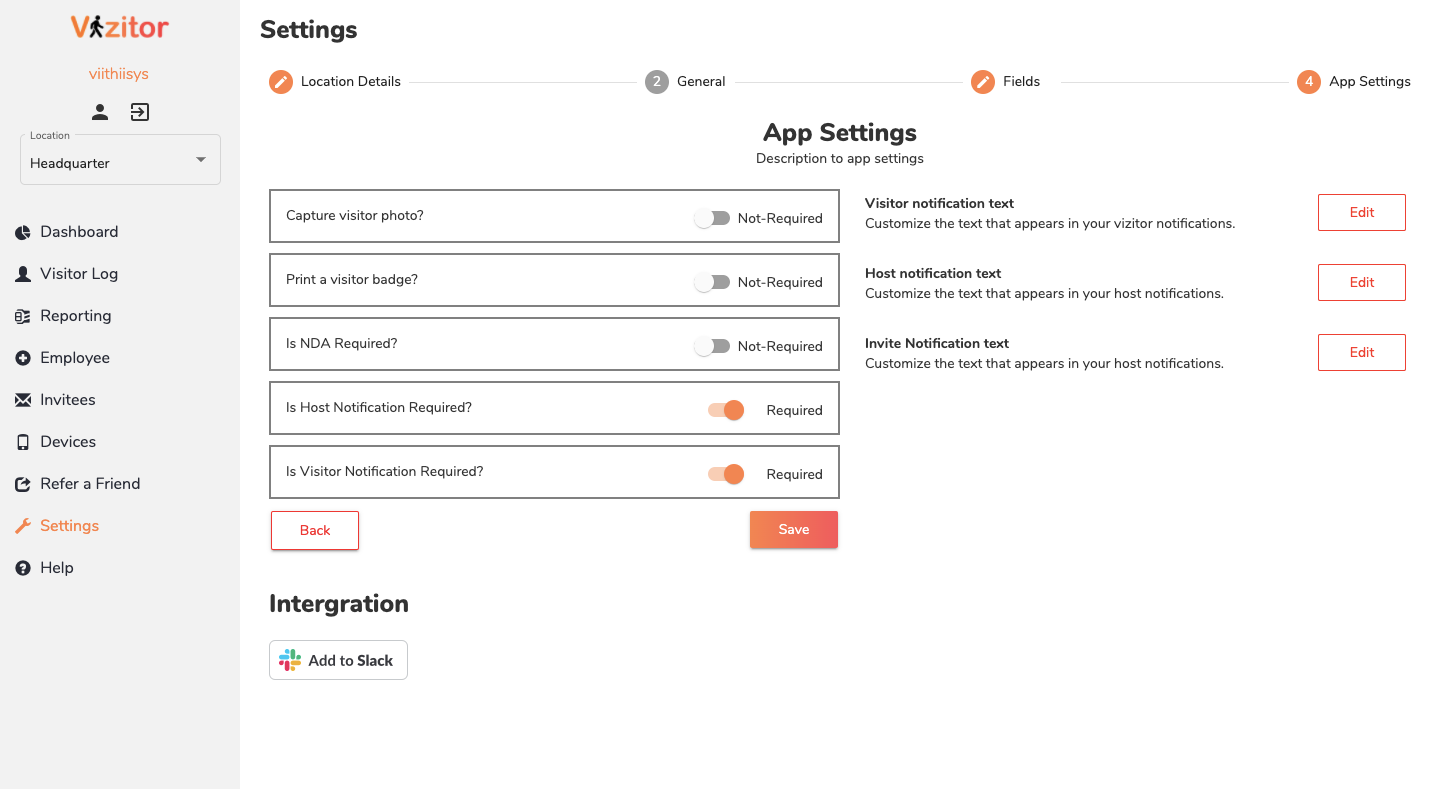 4. Click Add to Slack and follow the prompts to install the vizitor Slack app to your team
5. Click on the allow button for permission to access your account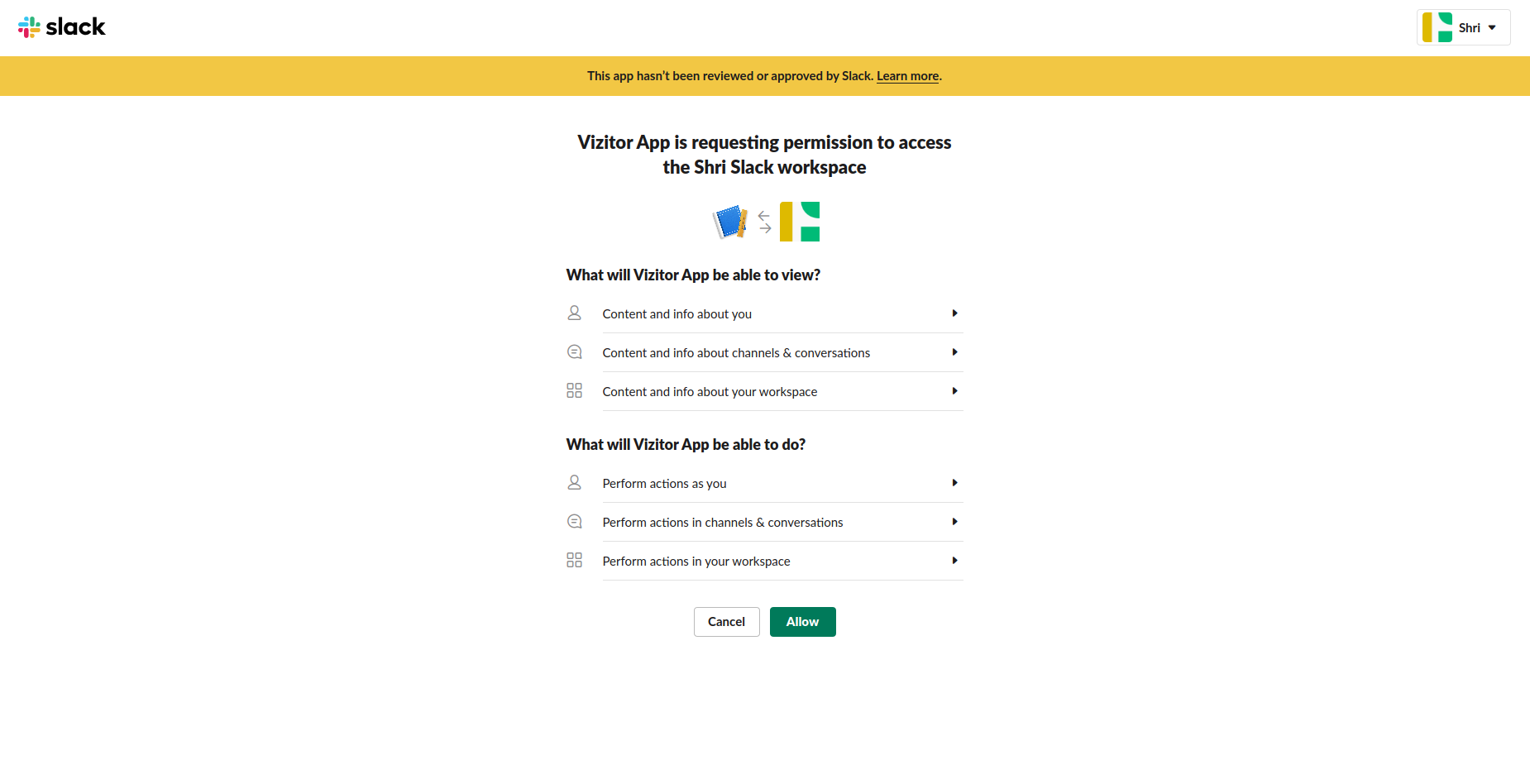 6. Your slack has been installed and now start getting notifications on Slack!