A front desk or reception is the most crucial and important area for any business. As the saying goes " First Impression Is The Last Impression". The first impression of your reception can dramatically change the behaviour of any user, If your reception is hitech and has already adapted a visitor management solution, your guests will be amazed by how much the process is streamlined and Vizitor not only let them check-in with their own mobile devices but also let them check-in by using the web check-in feature.
Step 1: Login to your Vizitor dashboard.
Step 2: Click on the Visitor Log tab from the left panel.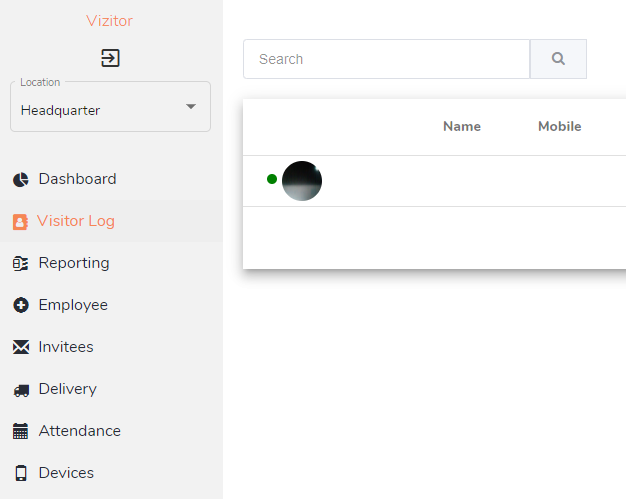 Step 3: Click on the web check-in tab and provide the mobile number of visitor.
Step 4: Once you confirm the mobile number, Input the additional details like Name, Mobile Number (It will be prefilled), Email, Purpose of check-in and Host they are here for.
Step 5: After clicking Next, the camera option will open ( Optional: This feature will only open if you have made the capture visitor image as required)
Step 6: If you have enabled the badge option the badge will show up on the screen which can be printed.
Step 7: Once you skip or print the badge the dashboard will appear with the visitor checked-in to the system.