Green Business Initiative
Vizitor is pledge to commit for the protection and prevention of environment. We embrace our responsibility to provide safe, secure workplace while doing our part to make save enviornment
Overview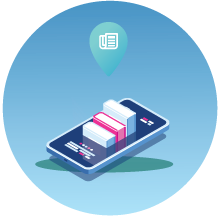 Go Paperless
Reduce your paper waste and Switch to Digital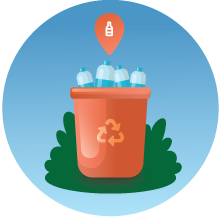 Say No To Plastic
A better step to better tomorrow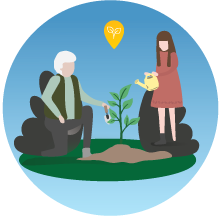 Tree Plantation
One Tree With Every customer
Green Business Initiative is a change towards making a greener planet. Let's Pledge for better tomorrow and walk towards sustainable living and work practices. Think wisely and make green habits in your work life. Let's not wait for others to bring a change, Let's change ourselves first.
Vizitor has taken an initiative of #greenbusiness. We promote the cause of Green India and are on a mission to evade all the manual logbooks and registers used by the organizations for taking the details of their daily visitors to digital framework.We have built a Digital Register for Digital India!
Why we are doing this?
The idea behind this is to encourage organisations to begin its "go green" process is to implement the use of a paperless working operation. Another, we promote Tree Plantation Drive that aim at planting a tree for every customer. Vizitor is up with its mission to plant 50,000 plants till dec 2019.
We also came out in support to the Prime Minister Shri Narendra Modi campaign of vanishing the single-use plastic. Use of plastic bottles,at your space look filthy and results in harming the environment. This initiative is to encourage people to join hands with us to contribute towards the betterment of Environment.
What will you get?
• Join us for this initiative and get a Plant free as a token of thanks!
• Similarly, we would love to feature you on our official website and mention you on our social media posts.
Here are just some of the best ways we are taking to make our workplaces more sustainable
We are working hard to lower our waste production, carbon emissions and operate as efficiently as possible. Some of the actions we are taking :-
• We are in full compliance for paperfree office, as we have moved to digital means of business.
• Exercising environment friendly practices by means of carpooling practices, conducting less business travel, managing business with video conferencing meetings.
• Ensuring full involvement with applicable environmental, health and security laws.
• Promoting healthy well being within employees
Use of Earth Friendly Products
Vizitor begins its "Go Green" process by implementing the paperless working operation. Visitor management system reduces the amount of paper waste and other small waste items a business has to purchase for printed documents.
Lower Energy Consumption
Utility costs are typically thousands investment for large businesses. We are cutting your utility costs by changing out light fixtures to energy-efficient rated fixtures with LED light bulbs. We turn off lights during the evening and weekend hours and have reduced hours of operation on our HVAC units.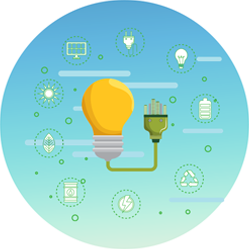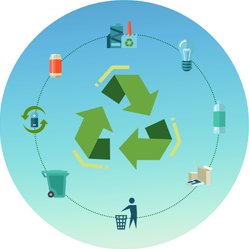 Reduce, Recycle, Reuse
Vizitor has reduced the product inventory in our office. We use biodegradable cups and compostable utensils and paper products in our employee break rooms. Our recycling program for cans, bottles, paper, batteries, light bulbs, electronic waste and other items bring us closer to reducing items going into a landfill.
Be Smart with Travelling
Make smarter way of travelling is another point to keep in mind to save the source of energy. Our employees are more inclined to video conferencing mode of communication, to avoid business travels.We opt for Eco-friendly means of transport while traveling for short durations. Getting a taxi for short journeys is again, not sustainable.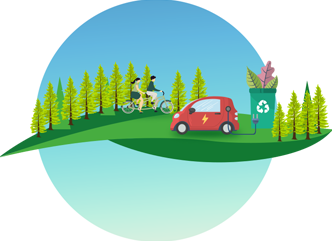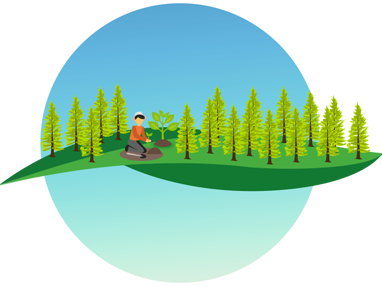 Tree Plantation
The plantation initiative from vizitor is a little effort with a goal to increase the green cover on our planet Earth. This initiative will aim at planting a tree in the name of their every turned customer and sending them a tree as a thanking gesture for turning digital. The initiative will not help workplaces go digital but also contribute to the community.